We all know that claw machines are incredibly hard to maneuver and even harder to win something from. But it didn't seem like an impossible feat for the man in the video posted by Facebook user Amrozi.
The video starts with a man, who was gunning for one of the four sealed iPhone Xs in the claw machine. After a few failed attempts, he successfully catches one and it doesn't fall down!
The video ends with the happy face of a man who just won an iPhone.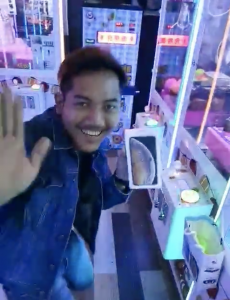 Unfortunately, the story does not end there. Amrozi uploads a couple more videos that share the iPhone unboxing experience of the winner.
With the plastic wrapper removed, it was time for the reveal.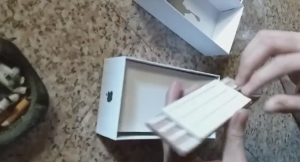 Something was definitely not right when the top cover was lifted and a couple of concrete slabs were found. It was supposed to be the much-awaited iPhone X that lay on the box, not some material that makes the box feel heavy.
Underneath the concrete was even more surprises. Chocolates. There were eight pieces of Ferrero Rocher-looking chocolates. Upon closer inspection, the chocolates were hard and not edible, forcing the confused man to open one casing which revealed a condom sachet hidden in the chocolate. All eight of them had condoms inside. What a weird turn of events.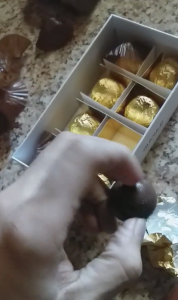 Watch the sequence of videos below:
https://www.facebook.com/fahrojia/videos/vb.100003129204102/1949918688455752/?type=2&video_source=user_video_tab
https://www.facebook.com/fahrojia/videos/vb.100003129204102/1949919498455671/?type=2&video_source=user_video_tab
Netizens are urging the man to sue the arcade owner because of cheating while Arif Firmansyah Cheah drops some deep insight on the relation of the man's experience with our daily lives, sarcasm intended.


The winning comment would be that of Leonard Liew who wittily gives a quote from the movie Forest Gump. Life is indeed a box of chocolates that leaves us not knowing what we are going to get. Like condoms.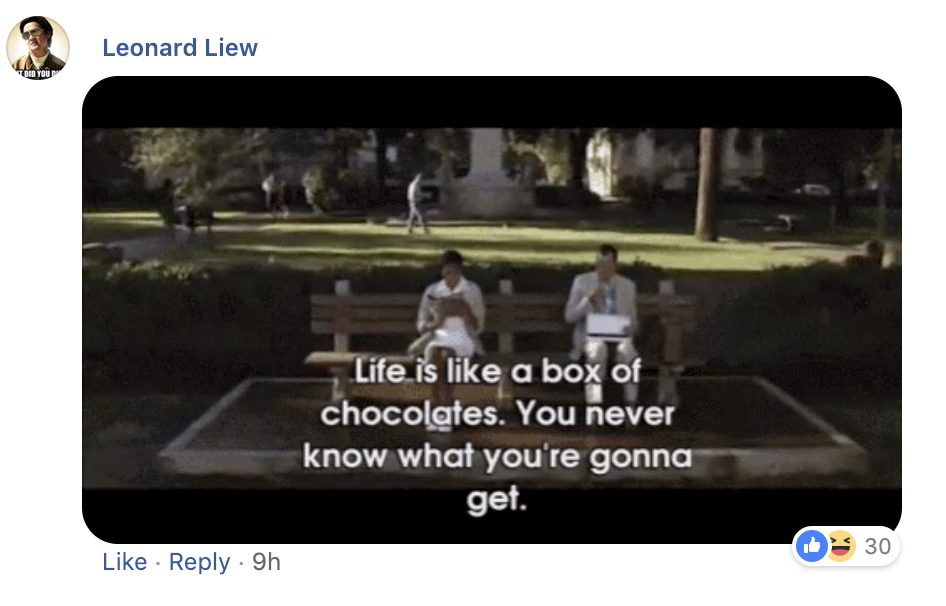 Follow us on Social Media
Send in your scoops to news@theindependent.sg