After a slashing incident that occurred along Serangoon Road on Wednesday, one of the seven suspects arrested was brought to Lower Pierce Reservoir yesterday to retrieve the discarded samurai sword he used in the attack.
The man, Arjun Retnavelu, arrived restrained, with with five officers.
Along with the samurai sword, a kitchen knife was also used in the slashing incident, afterwhich the sword was wrapped in an orange cloth and thrown into the reservoir.
The victim is believed to be a 27-year old man.
He was slashed at a bus stop in front of Broadway Hotel, after which the group fled in a rental car.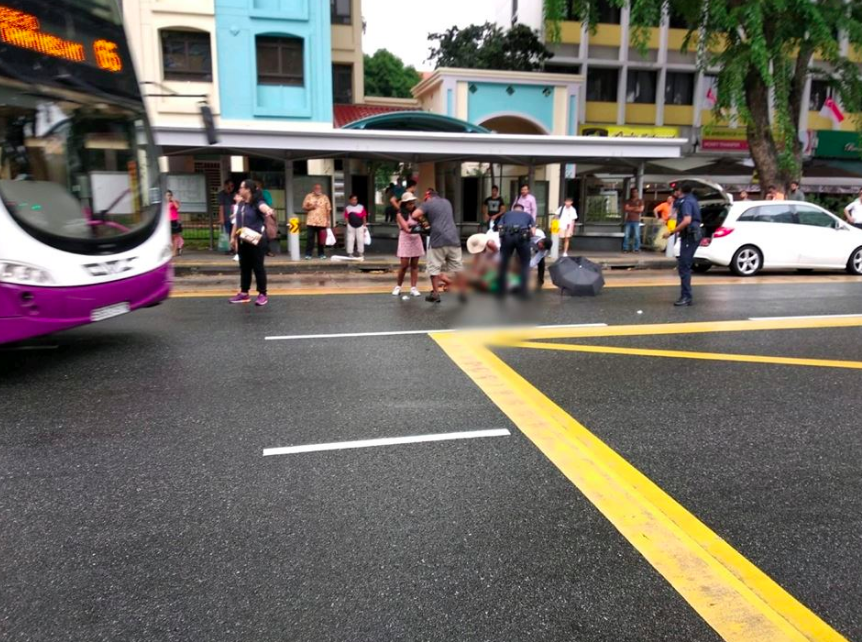 The police also said they were alerted to a case of voluntarily causing grievous hurt with dangerous means at 202 Serangoon Road at 2.21pm.
The victim was conscious when taken to Tan Tock Seng Hospital, although he sustained wounds on the back of his head, arms and legs.
Photos and videos of the aftermath of the incident have been circulating online, and seven Singaporean men, aged between 17 and 28, were arrested in the vicinity.
Commercial divers were employed to retrieve the sword.
________________________________________________________________________
obbana@theindependent.sg
Follow us on Social Media
Send in your scoops to news@theindependent.sg