Singapore – On Wednesday, January 9, a video surfaced on the internet showing an accident involving a lorry slamming into a stationary bus along Jurong Island Highway. The lorry was transporting workers and resulted in 23 of them needing to be taken to the hospital.
The driver of the lorry, who was 67 years old, has been arrested for negligence in his profession.
Watch the video below:
https://www.facebook.com/100007165473641/videos/vb.100007165473641/2233231726925655/?type=2&video_source=user_video_tab
Based on the video which was posted on Jason Sean's Facebook account, the only reasons that could possibly lead to a lorry hitting an unmoving bus head-on are a sleepy driver or the driver wanting to overtake the bus on his left but miscalculated the distance. There were no vehicles to the right of the lorry that could have caused him to swerve or miss hitting the breaks because it was in the right-most lane.
According to the lorry driver, the bus in front of him suddenly stopped which made him quickly turn the wheel in hopes of avoiding a collision. But the video footage clearly shows that the bus has been motionless for at least 10 seconds which gives the lorry more than enough time to step on the brakes.
A total of 23 people, including one of the bus drivers, passengers and the workers in the lorry who flew to the front because of the impact, were taken to the National University Hospital and Ng Teng Fong General Hospital.
Currently, police investigations are ongoing.
More updates on this incident will be posted.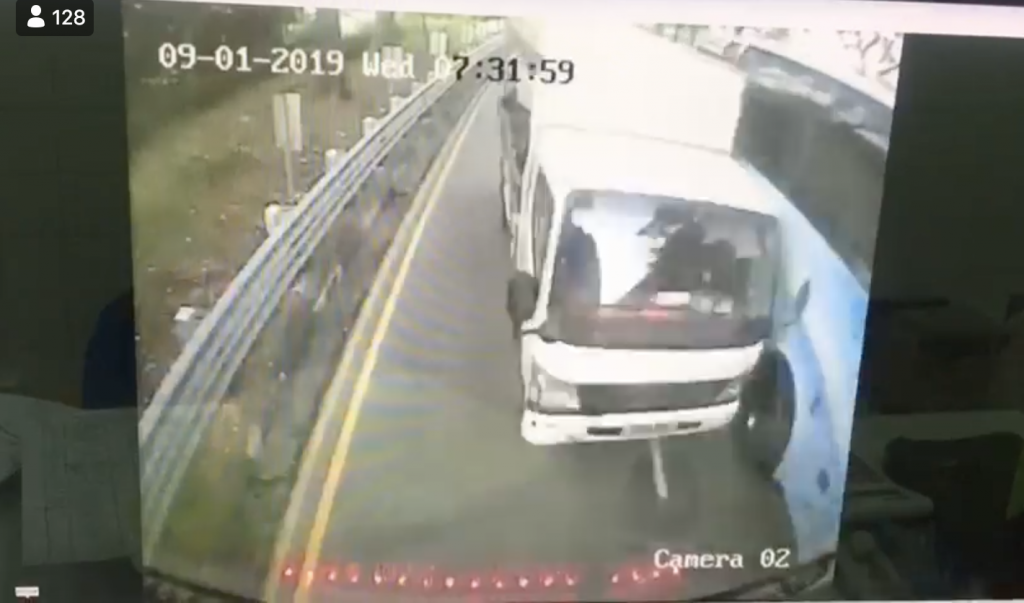 Many are asking for the front camera footage from the bus to verify if it really suddenly halted or not although, netizen Ms Rizal Jani agrees that regardless of the reason, a vehicle behind another must be cautious and step on the brakes when needed.


Meanwhile, Elvira Pristin, extends her concern to the families of the affected workers and other individuals.

Tay Seng Huat Ivan, along with others, are guessing that the lorry was trying to have a road race with the bus in the middle lane.

Follow us on Social Media
Send in your scoops to news@theindependent.sg