Local DJ Mr Johnson Ong Ming, 43, and goes by the stage name DJ Big Kid, filed his challenge against Singapore's Section 377A of the Penal Code — which criminalises sex between two men – on Monday.
This was four days after India's Supreme Court struck down a similar law. Follwing this, many Singaporeans including Professor Tommy Koh, who is Ambassador-at-Large at the Ministry of Foreign Affairs, suggested that a new attempt be made to challenge Section 377A in the courts.
Mr Ong said that he believes repealing the section would put an end to the "online assaults, vitriol and abuse" against the lesbian, gay, bisexual, transgender and queer (LGBTQ) community.
Mr Ong is being represented by lawyer Eugene Thuraisingam, who confirmed to The Straits Times that the case has been filed. He said he is acting pro bono.
In his challenge, Mr Ong relies on a 2015 report by the United States Substance Abuse and Mental Health Services Administration which argues that "sexual orientation is unchangeable or suppressible at unacceptable personal cost".
His pro-bono lawyer Mr Eugene Thuraisingam told the media, "We will be presenting medical and scientific evidence to show that sexuality is inherent and is not a choice."
He also added that if sexuality is found to be inherent, then Section 377A falls foul of Article 9 of the Singapore Constitution, which guarantees life and personal liberty.
Mr Ong also argued that Section 377A only targets gay men and not gay women, and so goes against the right to equality enshrined in Article 12 of the Constitution.
The case will be heard at a pre-trial conference on Sept 25.
Netizens were a mixed bunch, but those who stood with Mr Ong were steadfast in their beliefs.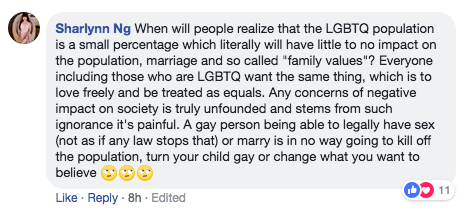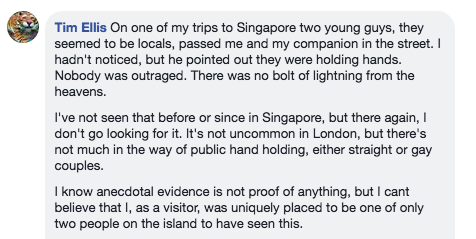 ________________________________________________________________________
obbana@theindependent.sg
Follow us on Social Media
Send in your scoops to news@theindependent.sg