It's always fun and enjoyable to attend concerts because you get to see your idols perform live.
But sometimes the distance from the stage, props or other backup dancers may block our view of our idols.
According to The Straits Times, Jay Chou's children faced this problem when they attended one of their father's concerts.
Mandopop star Jay Chou wanted to make it up for his kids so he held a special performance for his two VIPS, aged 2 and 4 at a Shanghai arena over the weekend.
The Straits Times reported that Jay Chou's children asked their mother where was their father as they couldn't see him at a Shanghai concert.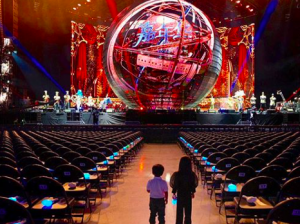 The singer wanted to make his two avid fans happy so the next day he held an exclusive concert for Hathaway and Romeo in the same location.
As the only two people in the audience, they had the best view of their father.
Jay Chou went all out for the concert, performing with elaborate costumes and back-up dancers.
On Instagram he shared that he was thankful for his crew for performing an extra show for his children.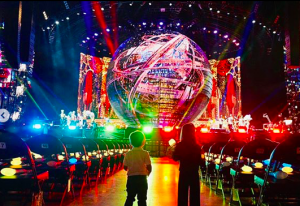 Hathaway and Romeo showed up with heart-shaped lightsticks just like how normal fans would.
Despite the hall looking empty, we are sure that Jay Chou's heart was filled with love from his adorable fans.
Actress-model Hannah Quinlivan, Jay Chou's wife praised him for the lengths he would go for his children.
His children enjoyed the performance, passionately waving their lightsticks.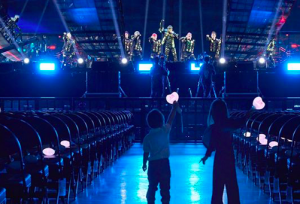 Hannah later joked on Instagram that Jay Chou's position in the family should have been 'elevated' after the fanservice.
Even though Jay Chou is a superstar, it is touching to see what lengths he is willing to go to make his children happy.
In the future we hope his children will grow up healthily so that they can watch their father perform among all the props and dancers on stage. /TISG