Starting January 7, 2019 all travellers exiting Japan will shoulder the departure levy, called "sayonara tax" amounting to 1,000 yen (S$12.20).
The tax will affect both Japanese and foreign travellers leaving by plane or by ship. It will be added to the airfares and ship fares. Exempted from this will be in transit passengers leaving within 24 hours of arrival and toddlers under two years old.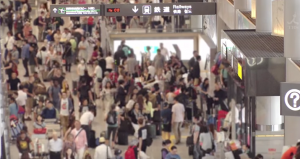 Photo: Screengrab from YouTube
Tickets purchased and issued before Jan 7 will also be exempted.
The imposition of this tax was enacted by Diet, Japan's Parliament, last April 11, 2018.
Revenues from the tax would be used to boost tourism infrastructures nationwide, promote off-the-beaten-track destinations in rural Japan, and launch global tourism campaigns.
Improvements on the immigration procedures like more multilingual support and Wi-Fi hotspots for travellers, faster immigration and customs clearance, and security improvements will be some projects to be funded from this.
Photo: Screengrab from YouTube
The government also targets to expand free wireless Internet services in public transportations and to introduce electronic payment systems.
The influx of travellers in Japan increased over the years. Last year, "the land of the rising sun" recorded 30 million tourists, while in 2017 there were 28.69 tourists.
In 2020, Tokyo will be hosting the Summer Olympic and Paralympic Games. Tourism is expected to hit 40 million visitors and aims to increase this to 60 million in 2030.
Accounted as part of travellers to Japan last year came from Singapore, which summed up to 400,000 in-bound trips, according to the Japan National Tourism Organisation. Topping on the list came from China and South Korea.
The "sayonara" tax in Japan is similar to some departure levies imposed also in other countries like that of the United States, United Kingdom, Australia, Germany, Thailand, China, and Singapore.
Changi airport charges S$47.30 to passengers flying out, which started July last year.
Some negative reactions were given by some of the netizens, whether they have or have not travelled to Japan.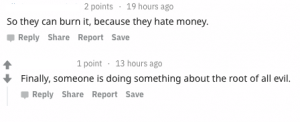 Photo: Screengrab from RedditFollow us on Social Media
Send in your scoops to news@theindependent.sg