Will Jennifer Aniston quit Instagram after promoting the new Apple series The Morning Show? It has been reported that the actress joined Instagram only because she wanted to promote the new TV series.
Gossip Cop finds out the truth to this story.
Just a couple of weeks ago, Aniston broke the Instagram when she created an Instagram account with a lot of people following her till the app crashed.
According to Gossip Cop who quoted OK! as saying that fans should not follow Aniston on the social media anymore because the Friends star is only using the social media platform to her professional advantage.
"Jen's very private and couldn't understand why anyone would want to reveal every detail of their lives," a supposed insider tells the outlet. "That was until [The Morning Show co-star] Reese [Witherspoon] explained she could use Instagram to promote [their TV show]."
The source goes on to say that once she's done plugging her new TV series, "Jen will quit social media."
It may be that one of the actress's reasons for joining the social media platform was to promote The Morning Show and other projects, but it isn't her sole reason and she is not quitting once the show aired on 1 November.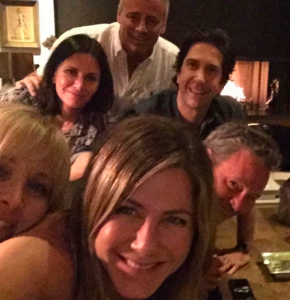 As of 31 Oct, Aniston have not shared any promotional material on Instagram.
Even though joining Instagram does help with publicity for the project, Aniston's Instagram feed doesn't feature content from The Morning Show.
In an interview with The Ellen DeGeneres Show, the Friends star explained why she finally joined Instagram.
She used to be afraid of social media but now she finds it practical.
"[You can] share information, connect with your fans, right wrongs that are said about you, have fun, make fun of yourself, make fun of people. Help animals get rescued," the actress said.
The Morning Show is being renewed for a second season so does that mean Aniston will shut down her Instagram account and reactivate it once Season 2 is aired?
So far this claim is unfounded. Aniston's rep shared that it is just a rumour.
Another rumour that started going around is that Aniston is working on a secret TV show with Courteney Cox and Matt LeBlanc.
However, this is also not true. /TISG
Send in your scoops to news@theindependent.sg