Health Minister Gan Kim Yong apologised today for the leak of confidential details of individuals who were diagnosed with HIV. Yesterday, the Ministry of Health (MOH) confirmed that confidential information regarding 14,200 individuals diagnosed with HIV was leaked and is now in the possession of a foreigner named Mikhy K Farrera Brochez.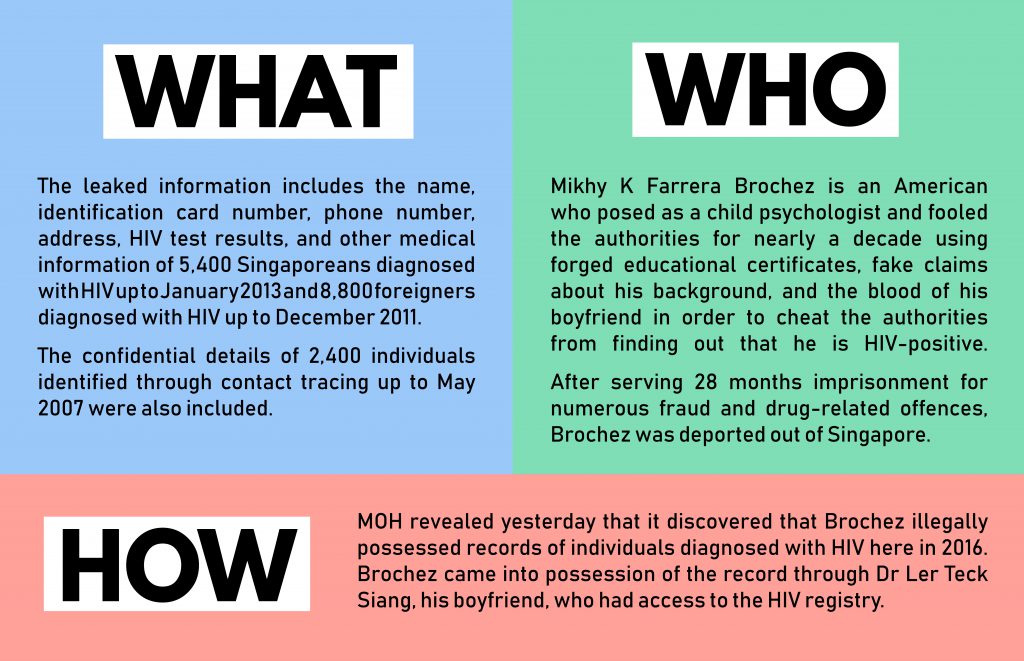 MOH found out in May 2018, after Brochez had been deported, that he still had part of the records he had in 2016. Although the Ministry contacted the affected individuals, the public was not informed of this discovery.
About eight months later, MOH found that Brochez could have illegal possession of more information from the HIV registry and that he had disclosed the information online.
Over the next six days, the Ministry lodged a police report, worked to disable access to the information, contacted affected individuals and finally informed the public.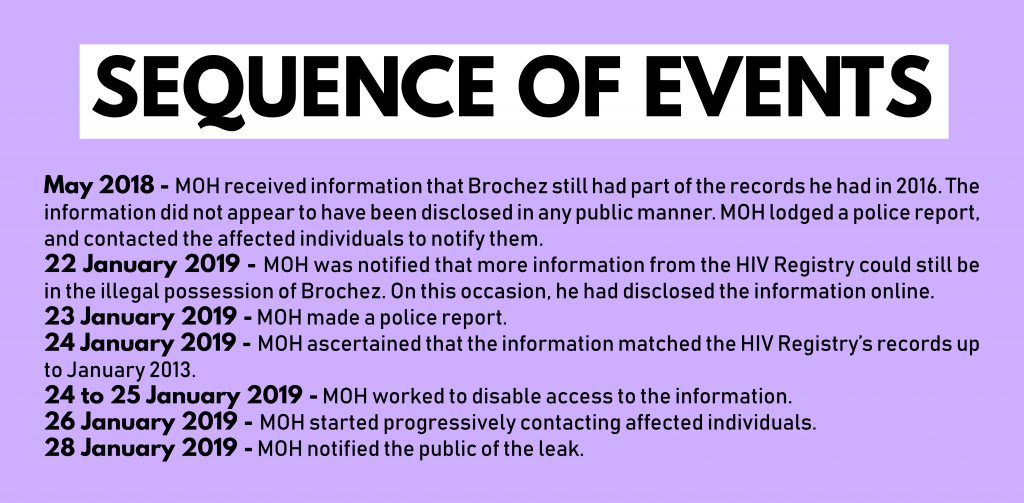 This morning, Health Minister Gan Kim Yong came out to apologise for the leak. He said:
"I am sorry that one of our former staff who was authorised to have access to confidential information in our HIV registry appears to not have complied with our security guidelines. We have been working with police and other entities to disable the access to this data online since Jan 25 and we are continuing to monitor the situation.

"We take a serious view of this matter. We will not hesitate to take stern action against staff who violate security guidelines, abuse their authority or abuse access to information."
Gan further said that a hotline has been set up to assist affected individuals. He added: "Our counsellors are also available to assist them and to provide additional support if necessary. Our priority remains on the patients' well-being. We will extend whatever assistance and support that we can for them."
https://www.facebook.com/ChannelNewsAsia/videos/2217802878262469/
https://theindependent.sg.sg/foreigner-who-has-confidential-details-of-14200-hiv-individuals-fooled-the-authorities-for-nearly-a-decade-using-fake-credentials/
https://theindependent.sg.sg/confidential-information-regarding-14200-individuals-diagnosed-with-hiv-leaked-health-ministry/
Send in your scoop to news@theindependent.sg