After the passing of South Korean singer, actress and model Sulli, two employees from the fire department leaked information about her death which led to their sacking.
The details such as the time and location of her passing was leaked by the two officials.
The information were leaked onto social media and after that shared on portal sites and blogs.
The Gyeonggi Provincial Fire & Disaster Headquarters held a press conference on 17 October to officially apologise for the leak.
Chief Lee Hyung Chul of the Gyeonggi Provincial Fire & Disaster Headquarters on 14 November stated at an administrative audit for the Gyeonggi Province Assembly's Security and Public Administration Committee that the two individuals who leaked the information have been removed from their positions.
The committee has made a request to the Gyeonggi Nambu Provincial Police Agency to investigate the matter and they will decide on the degree of disciplinary action to be taken once the results of the police investigation are announced.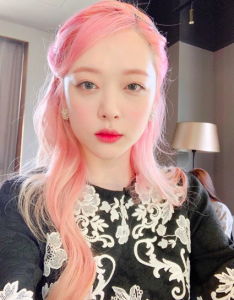 He also added that some adjustments have been made after the recent incident. The report was previously accessible by all fire officers. They have made it more secure by only allowing the employee in charge and their senior official to directly report to each other.
On 14 Oct, Sulli took her own life in her residence and was believed to be pressured by cyber bullying.
The 25-year-old former f(x) member's death was classified as suicide by the authorities.
In South Korea, suicide is the fourth leading cause of death. The suicide rate in the country is at the highest level (10), according to the World Health Organisation.
South Korea also lead the Organization of Economic Cooperation and Development (OECD) with the highest rate of people who commit suicide.
It is reported
that lawmakers
of South Korea are proposing an act called the 'Sulli Act'. It is proposed by nine members of the National Assembly and it will tackle the issue of cyber bullying.