Filipino teachers have become the answer for some Chinese to learn English at a low cost, as the sprout of online English centers has connected both nationalities.
In spite of the thousand miles separating them, this does not hinder the student-teacher relationship between a Filipino teacher and a Chinese student.
Filipino teachers are becoming increasingly popular among Chinese language learners given their lower costs as compared to other teachers. Native English teachers from the US, UK, and Australia would actually be the first choice of teachers, if not for the higher rates demanded for them.
Several Chinese online teaching platforms have enticed Filipino teachers with better pay offers. These include 51 Talk, First Future, SinceWin, and Acadsoc.
The main target learners come from kindergarteners to 12th graders (K-12). Busy hours for Filipino online teachers are usually before and after school hours. The teachers work on a contract basis and are paid per course. Teachers need to open up classes so that students can book with their classes.
"Online education is a hundred-billion-yuan market," said Wu Jing, CEO of online teaching company Koudai Kids. "Chinese parents especially those from first- and second-tier cities have demanding requirements for their children's education."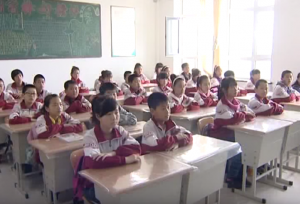 "Many of the parents resort to online education resources. English and mathematical logic are most popular classes," he said.
According to 51Talk, there will be a shortage of 500,000 foreign English teachers in China. The company boasts of its 10 million registered students.
The plan is to increase the number of Filipino teachers from 16,000 to 100,000 in the next five years to meet the growing demand.
According to 51Talk founder and CEO Jack Huang, "We believe that Filipino teachers are the best teachers, best online English teachers in the world to teach Chinese kids."
"Naturally happy and friendly" Filipinos are a perfect fit to educate children ages 5 to 12 years, which make up about 80 percent of 51Talk's students, he said.
Even so, there are still Chinese parents who preferred Western teachers. But the thing is, Chinese parents are not good at English so they can't distinguish a native English teacher to that of a Filipino teacher.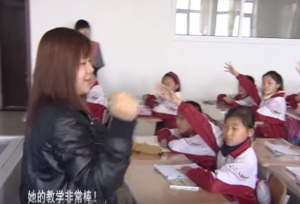 To attract more students, Chinese online teaching platforms made sure in their marketing scheme that they hired foreign teachers who have a good accent, were fluent in English and had good educational backgrounds.
English is an official language in the Philippines. A lot of Filipinos sound like native speakers, having a clear American accent. Well-educated Filipinos are relatively fluent speakers and have better pronunciation.
Speaking about the cost, a Chinese who wants to learn English from a Filipino English teacher would only cost him 40 yuan (US$5.93) for a 25-minute online course. This is much cheaper as compared to an American teacher, who is paid for more than 120 yuan (US$17.6).
"The cost of teachers and technical maintenance in the Philippines is much lower. Managing the team is also more convenient because the country is in the same time zone as China," said Wu Jing.
In relation to the effort of the Philippine government puts in providing jobs for the citizens, employment of thousands of Filipino online teachers somehow improves the economy.
During the Boao Forum for Asia in 2018, Duterte personally started a "promotion" for Filipino English teachers in China. With the two countries political and economic relationship, Filipino teachers have a sure way to be hired for teaching posts in China.
The two governments had signed an agreement under which about 2,000 Chinese universities will start hiring about 2,000 Filipino English teachers, according to Philippine Ambassador to China Chito Sta Romana.
"That shows the Chinese government's recognition of Filipino English teachers which will convince more Chinese people that Filipinos can be good English teachers," said Huang of 51Talk.
Online teaching pay depends on the length of work time, experience and their popularity. An online teacher gets an average earning of 3,000 yuan (US$445) per month; while the most popular teacher gets as much as 10,000 yuan (US$1,483) per month.
It could be an opportunity for online teachers too. Teaching English online is considered to be a relatively high-income job in the Philippines.
However, a lot of Filipino online teachers aspire to be able to teach English in China. The big reason for this is the higher salary they would be getting.
The exodus of Filipino teachers to China would be an addition to the number of Overseas Filipino Workers (OFW). As of 2017, there were 2.3 million Filipino working abroad.
Follow us on Social Media
Send in your scoops to news@theindependent.sg