Netizen Ryan Ng recently posted a photo of how the common corridor has been turned into a pretty garden area at an HDB flat at Choa Chu Kang. This is highly unusual since many common corridors are simply used for storage, shoe racks, etc, proving to be an eyesore.
The decorated common space prompted Mr. Ng to ask, "Is there a competition held in this block or sth (something)?" wondering if the area's neighbors are trying to outdo each other in decorating it.
He praised the people who live there, though, writing, "I must say they know how to fully make use of the space."
https://www.facebook.com/ryanngwensong/posts/10156439653410907?__tn__=C-R
Mr. Ng's post quickly went viral. Many people expressed admiration for the neighbors living there and marvelled at the lovely garden.
Others, however, warned that HDB officials would get rid of the plants and furniture since they may be considered obstructions to the walkway or fire escape routes, sparking concerns that the plants and furniture in the pretty garden will be removed
HDB's rules for common corridors state that residents cannot have plants that block scupper drains, and that elevators in lobbies as well as routes for fire escapes may not be blocked by any obstruction.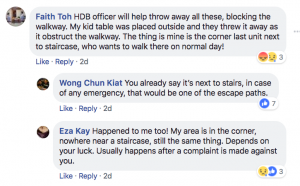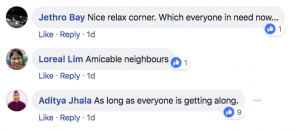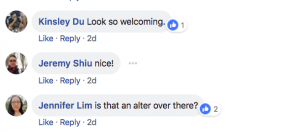 Follow us on Social Media
Send in your scoops to news@theindependent.sg