Bond star Daniel Craig is reportedly done playing James Bond and he will leave the franchise completely after the release of his fifth and final turn as 007.
The 51-year-old British actor confirmed reports saying that next year's 2020 No Time To Die will be his last outing as the suave superspy.
He is ready to move on from the role he has been playing since 2006's Casino Royale.
Speaking to German site Express, he said that someone else has to do it in the future.
Craig was asked if he might return to Bond to work behind the camera. He has yet to direct any movie of his own but he said that he won't be doing that either as it can be time consuming.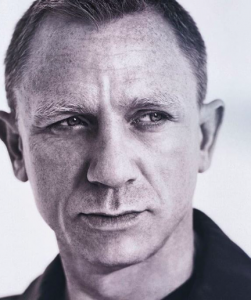 He replied that he just wants to go home, eat something and then go to bed.
Craig said that if you are a director, at night you are still with producers, screenwriters and more on the phone. Then after two hours of sleep, you have to go back up to the set. Craig said no thanks to that.
Last month, Craig wrapped up filming of his final Bond movie.
Directed by Cary Fukunaga, No Time To Die also features the return of Lea Seydoux, Jeffrey Wright, Rory Kinnear, Naomie Harris, Ben Whishaw, and Ralph Fiennes, while Oscar winner Rami Malek plays the new film's villain.
The movie is due to be released in theatres in April.
Born March 2, 1968, as Daniel Wroughton Craig, the English actor trained at the National Youth Theatre and graduated from the Guildhall School of Music and Drama in 1991, before beginning his career on stage.
He debuted in the drama The Power of One and also historical TV war drama Sharpe's Eagle, Disney family film A Kid in King Arthur's Court, the drama serial Our Friends in the North and the biographical film Elizabeth.