August 22 is an important day for Muslims, since it is Hari Raya Haji, marking the end of pilgrimage. On this day Muslims gather for prayer. In one particular community, a Chinese temple's gesture of putting up a tent to accommodate pilgrims and to shelter them from rain touched the heart of not only the MP from that area, but the community as a whole.
Member of Parliament for the Bukit Batok Single Member Constituency Murali Pillai posted on Facebook what he called "A great example of multi-religious cooperation in Bukit Batok" when Shen Fu Gong Temple extended a helping hand to their Muslim neighbors by putting up a tent ahead of their scheduled seventh moon prayers, which is not until this Saturday, August 25.
And, since has been raining a lot, the devoted pilgrims who came together on August 22 were able to pray without getting wet.
Over a thousand people came together at Blk 630, Bukit Batok, to commemorate the completion of Haj, or pilgrimage, at Mekkah.
Mr. Pillai also posted a photo showing the devotees at prayer, sheltered from the rain.
The gesture of goodwill from Shen Fu Gong Temple touched the hearts of Singaporeans, many of whom have shared and commented on Mr. Pillai's post, reflecting how much Singaporeans value tolerance in a society that is both multicultural and multi-religious.
They expressed how heartening it is to read such posts.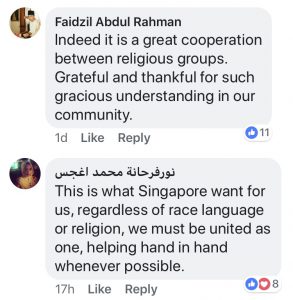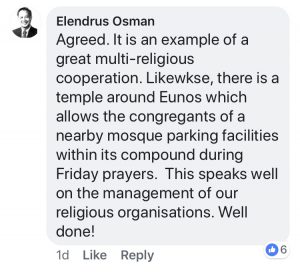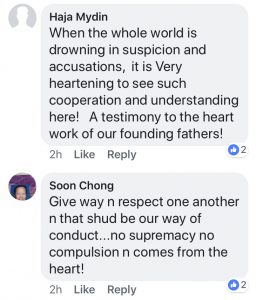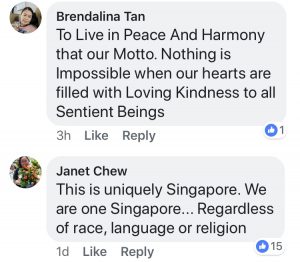 Many, especially from the Muslim community, thanked Shen Fu Gong Temple for their kindness.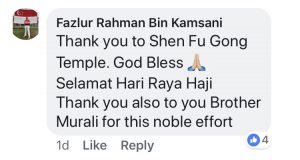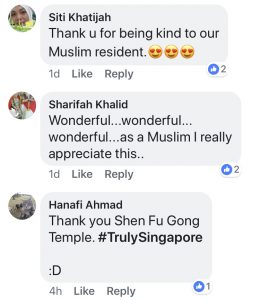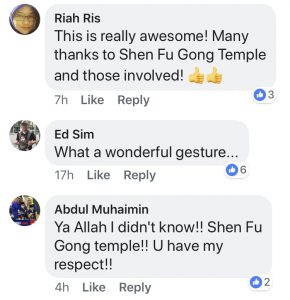 Follow us on Social Media
Send in your scoops to news@theindependent.sg 
No tags for this post.