The Presidential Election of 2011 was noted as being the contest of the Tans. Besides Tony Tan who won the contest, three other Tans took part in it – Tan Cheng Bock, Tan Jee Say and Tan Kin Lian. Now as the next General Election looms near, all three Tans who lost in the 2011 Presidential Election have thrown their hats into the ring.
Tan Jee Say from the establishment, was the first to cast his lot with the opposition. The 65-year-old investment adviser, politician and former civil servant, was a principal private secretary to former Prime Minister Goh Chok Tong and contested the 2011 general election under the opposition Singapore Democratic Party (SDP), but failed to win a seat. Tan lost in the 2011 presidential election and finished in third place with 25% of the national vote. Tan is also the founder and the current Secretary General of Singaporeans First.
Immediately after losing his bid to become president, Tan Jee Say declined to join any political party, and announced that he would focus on forming a coalition of opposition parties to contest the next general election. His proposal was welcomed by the Singapore People's Party, National Solidarity Party, and Reform Party.
On 25 May 2014, Tan launched a new political party, Singaporeans First, which pledges to put "Singaporeans at the heart of the nation". The opposition party he started is now inactive as it prefers to "restart on the right footing".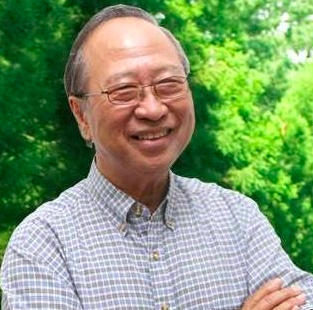 Dr Tan Cheng Bock, took a longer time to identify himself with the opposition movement in Singapore. Dr Tan, a medical practitioner was formerly a member of Singapore's governing People's Action Party (PAP). He won the second highest number of votes at 34.85% among all four candidates in the 2011 Presidential contest, losing marginally to the winner Tony Tan.
In 2018, Dr Tan led a gathering along with seven opposition parties, to plan a possible coalition for the upcoming election. Last week, veteran political leader announced that his vehicle to contest the next General Election, Progress Singapore Party, was formally registered. He added that his party still has to submit their party symbol for formal approval and that he will invite Singaporeans to celebrate the launch of his party once that is done.
After Tan Jee Say and Tan Cheng Bock, Tan Kin Lian has now thrown his hat into the ring as well. On March 31, Tan Kin Lian wrote in his Facebook, "If you want me to contest in the general election, give a Like and Share. Let us make it to 1,000 Likes."
His post garnered over 1,000 likes in just over a week, which prompted Mr Tan Kin Lian to respond saying, "HURRAH. Finally, after 9 days, I have reach (sic) the target of 1,000 Likes. Yes, I intend to contest the next general election. I shall be putting up some videos to give my views. Thank you for your support."
It is unclear which vehicle Mr Tan Kin Lian will use for contesting the next General Election, but he has been seen in the delegation of People's Power Party led by Mr Goh Meng Seng.
The 71-year-old Mr Tan Kin Lian is a businessman, social activist, and former Chief Executive Officer (CEO) of NTUC Income. Tan was close to Ong Teng Cheong, the fifth President of Singapore and was involved in several causes promoted by Mr Ong. During the last two years of Ong Teng Cheong's term, Tan chaired the President's Charity event to raise funds and to promote the Singapore Dress.
When Ong's wife died, shortly after the second charity dinner, Tan organised 1,000 messages of condolences from Singaporeans, submitted through the Internet, and presented the book to Ong.
Mr Tan was also a member of Singapore's governing political party, the People's Action Party (PAP), for 30 years but left in 2008 because of inactivity and disagreement with the party's value system. He was previously the party's branch secretary at Marine Parade for three years and was chosen in 1977 by Mr Goh Chok Tong.
In the 2011 Presidential Election, Mr Tan Kin Lian got the lowest votes of all the candidates, with only 4.9% of the votes. For failing to achieve at least 12.5% of the votes, Tan also lost his S$48,000 deposit.Follow us on Social Media
Send in your scoops to news@theindependent.sg