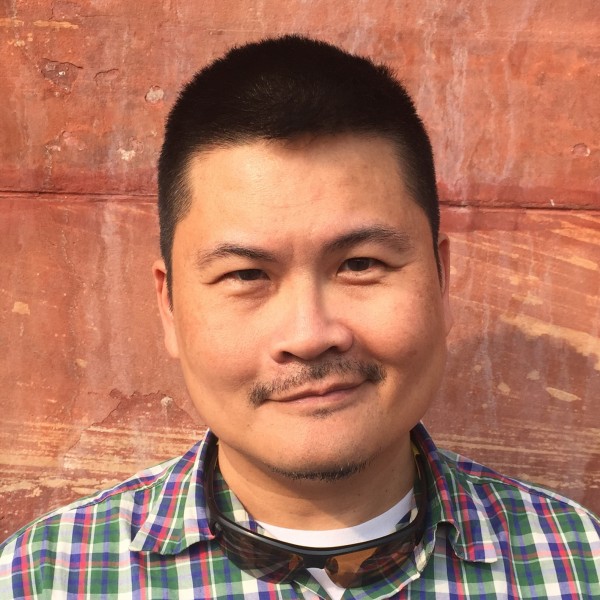 After I came out in my public blog in 2007, many colleagues and some students wrote to me. This week, instead of my words, please enjoy four letters from four students and a parent from my former classes. These words I kept with me as some of my greatest treasures.
Due to constraints of an article length, most of the letters are not here. I have also taken out their names to protect their privacy. Yes, they were all very supportive as the naysayers did not write to me. But heck, there is enough negativity out there so let's just enjoy these, ok?
LETTER 1:
I'm really glad that you mustered the courage to write this and come out in the open. And I am very touched by the letter, especially the part about your family and your partner.
Honestly, personally, though I can't speak for ___ or for anyone else, I've been wondering when you'll ever tell us. I guess because you've dropped enough hints over the years. It's been ___ years since we first met and come to know you. Goodness.
And I must add that I am thoroughly opposed to Section 377A, because I think the act is a violation of one's dignity, of any human being, but also because I think there's nothing wrong about being homosexual. I believe it is no genetic mutation or experiment gone wrong or whim and fancy. And because I call myself a Christian, I've argued with many of my Christian friends over this. I don't believe it is morally wrong or sinful or what not. I do believe in a God but I believe this God is responsible for moulding and creating each and every one of us and he made us who we are for for whatever reasons, whatever agenda, whether it is for his own sadistic morbid pleasure or for this world to be more diversified, or the world to be more beautiful. Though I'm sure ___ will and have already argued with me on this.
One concern I have though is about you declaring and still staying in your profession. Now that people will know and be ascertained, won't your job be at stake? Wouldn't MOE come down on you? I'm just concerned that if teaching is very important to you, then I suppose that we too have to probably prepare to hear news that you won't be teaching anymore but this is just my own myopic view based on past accounts.
Whatever is, ___ and I will still love you for who you are. And I mean it.
Like duh.
LETTER 2:
Hello Mr. Fong,
Thank you for that open letter. I think it touched the both of us immensely. I was discussing with ___ whether we should write a joint-letter in response but we figured that we had our own individual takes so we're writing our own separate replies.
Knowing this about you doesn't change anything. I've always had some clue but didn't choose to pry because I felt if you wanted to tell us, you'd tell us in your own time. ___ seems to have been a little more anxious though.
We still love, respect you and thank you for all that you've done for the two of us and the dozens of our schoolmates. Having you teach at RI was an honour for the institution.
Honestly, it might have confused us a bit more when we were in 1Y, but now that we're older, there's really no issue. Many of my best friends from sec 1 (most of them your ex-students) came out to me then and it gave me some difficulties in grappling with how I felt about their sexual orientation. If you remember me being screwed up and confused in sec 1; that had quite a bit to do with it. But alongside my issues (perceived or otherwise) with racism, I've come to see it as discrimination just like any other.
Personally, I am against the section 377A. I'm against it less because of whether I think those acts are right or wrong but because I don't think I, the state, or anyone else should compel people to do something against their will, especially when there's no demonstrable harm that can be wrought against others or society. The idea that homosexuality is wrong should be kept within the churches and mosques, in the same way that I want to be able to eat non-halal food, even though that makes me liable for hell in Islamic teaching.
In a counter-intuitive way, it's better for the churches and the mosques too. That way, we won't reach for the whole 'it's illegal in Singapore' button. There'll actually be a need to discuss it in the open if we want to say it's wrong. And there won't be stupid conversations like oh homosexuality leads to AIDs which are just as insulting to me as a conservative. I think there's a long way to go before the ruling is repealed but it seems that it's only a matter of time.
Honestly, I don't think all of the people who know you will react the same way we will. There's a whole lot of prejudice and it runs deep. But I know that you've influenced and touched the lives of many of your students and many of them will be brave enough to stand up against their own preconceived notions. But prejudice has the ability to strike fear in people, I'm concerned that many parents will have knee-jerk reactions. Given the recent Alfian Sa'at case (he was rejected from being a substitute teacher without a proper reason), I'm not sure how this will end out especially with the RI management.
With that in mind, would just like you to know that you'll have our support and that we'll stand up for you in any way we can whatever may come. Also, I'm coming back to RI-RJ on the 12th, will you be in school then? No particular reason, would just like to catch up a little more with you.
LETTER 3:
Dear Mr Fong,
Regardless of your sexuality, you'll still always be one of our greatest ever teachers.
We believe that your decision to announce this in public media like a blog is not an uncalculated one. Right now we are feeling afraid for you for the potential backlash that you will get. The world isn't perfect; we have learnt that through our experiences and what you have taught us. The backlash will be great, people being people, gossip will spread like wildfire.
RI's motto reads "Auspicium Melioris Aevi": Hope of a better age. It's ironic in a sense that the direction this school is taking may not be relating to this ideal you are strongly advocating. Even right now as this is being typed, people we know, students you might like, are already having an adverse reaction to this. On msn people are reacting. This is life, Headmaster may know, but whatever his stand is, diplomatic or not, do not worry. You are more than justified in being unique and being a special person. Live in that glory, have self belief.
We as leaders under you for two years have seen how you set the foundation for us and pushed us forward. Where we are now, especially in our CCA leadership has come from you. We strongly believe that your teaching is too valuable to be compromised because of sexual orientation. RI can't lose this gem. We hope they don't.
Life in 1X and 2X would have been extremely boring and uneventful if not for your being our FT (note: FT is form teacher) and we greatly appreciate what you've done for us in our lower sec years.
To us, you were definitely more of a teacher than any other teachers we ever had; especially in light of your post. Hence, we thank you for everything and my family supports you in every way too.
Again, this is not a letter in which ___ and ___ are following the crowd to write letters to you. This is a sincere encouragement to the ideals in which you push for, however faint and unrealistic they seem at the present moment. ___: "I being a Christian, I know that my religion does not condone this, but I tell you that Christianity is not a religion of rules and strict restrictions. It is one of love and acceptance." Keep that in mind.
We being your students who have looked up to you so much, admittedly are shocked, but are certain that our respect for you will never change. To end this, we only have to say, expect the worst, its life, but hope for the best, and know that amongst the group of people behind you. Family, partner, friends, you have ____ and ____ as well.
We wish you the best!
LETTER 4:
Dear Mr Fong,
I'm always the last to hear anything but my son, ___, told me when we were speaking on the phone this afternoon that the Chinese paper interviewed you and you admitted to being gay. He said he was told of this by his classmates. I asked him what his reaction was. He said all his classmates were angry with the newspaper and they think it should be banned.
I was more worried about ___ having unfounded prejudices than to worry about the circulation or banning of a Chinese newspaper. So I asked him what his reaction would be if it were true that you were gay. To my relief, he said it meant nothing to him. He said you were the best teacher and the most well-liked and it was a pity that there was now a switch in the Science teacher because your Physics lessons were over.
I was very happy with his reaction and I told him so. I told him I would be disappointed if he expressed reservations about anybody because of a difference in sexual preference which is a personal matter. But sadly, he told me that not many boys in school had the same idea. His classmates were upset with the newspaper because they perceived homosexuality as a bad thing and they felt you were being insulted and since they all have the highest regard for you, they took a stand against the newspaper.
I've always had an aversion to durians but I used to be ashamed to admit it because boys at school would call me names if they knew. I tell my children that there will be differences in tastes. Some love durians, others, like me, prefer mangoes. But human beings are sectarian by nature and any form of disagreement is bound to escalate to strong feelings. Of course, the majority will always trump the minority. If we lived in any country outside South East Asia, liking durians would be considered an oddity.
Anyone who is silly enough to think that gays should not teach boys must also stop male teachers from teaching girls. Female teachers should also not teach boys because the boys might learn the wrong set of values and feminine traits from them. In the West, there are cases of boys being molested by female teachers and in one instance, the teacher even gave birth to a baby fathered by a very young student. So, female teachers must not be allowed to teach boys. Such an argument is just too ludicrous.
Every school is bound to have a number of gay teachers and one should be glad for the diversity. What kind of education can a boy have if he is kept strictly in a singularly homogeneous environment?
But alas, our society is really quite backward. I'm only speculating but I won't be surprised if there are parents who will oppose you on this. There may even be fellow teachers who are prejudiced. What you have done is extremely courageous but it may be wise to lie low in the meantime. Like I said, our society is incredibly backward.
I am a Christian and I must say that some Christians are equally prejudiced. But not every Christian is opposed to homosexuality. The Bishop of Oxford has said that it is wrong for the Christian community to take a firm stand against gay relationships based on one or two verses in the Bible which can be explained away in its context.
I do hope all the fuss will die down. One day, I hope our society will treat such news no differently from the news that such and such a teacher likes pineapples.
—
Part 1 of OTTOBIOGRAPHY: http://theindependent.sg/ottobiography-my-first-time/
Part 2 of OTTOBIOGRAPHY: http://theindependent.sg/ottobiography-reunion/
Part 3 of OTTOBIOGRAPHY: http://theindependent.sg/ottobiography-the-grand-canyon/
Part 4 of OTTOBIOGRAPHY: http://theindependent.sg/ottobiography-all-my-lovers/
Part 5 of OTTOBIOGRAPHY: http://theindependent.sg/ottobiography-a-gay-teacher/
Part 6 of OTTOBIOGRAPHT: http://theindependent.sg/ottobiography-a-tale-of-two-dogs/