The town council that manages the Woodlands neighbourhood has drawn flak online after images of algae-covered pavements in the estate went viral on social media, after a netizen named Jim shared the images to a Facebook page.
Jim's pictures show that the algae-covered pavements are located near Blk 872 Woodlands Street 81. This part of the Woodlands estate is under Sembawang Town Council.
The Sembawang Town Council is run by five ruling party parliamentarians: Transport Minister Khaw Boon Wan, Education Minister Ong Ye Kung, Senior Parliamentary Secretary for Home Affairs and Health Amrin Amin, Vikram Nair and Lim Wee Kiak. Amrin Amin oversees the area around Blk 872.
In the pictures Jim shared, the pavements surrounding the foot of the HDB block is almost entirely covered in green algae: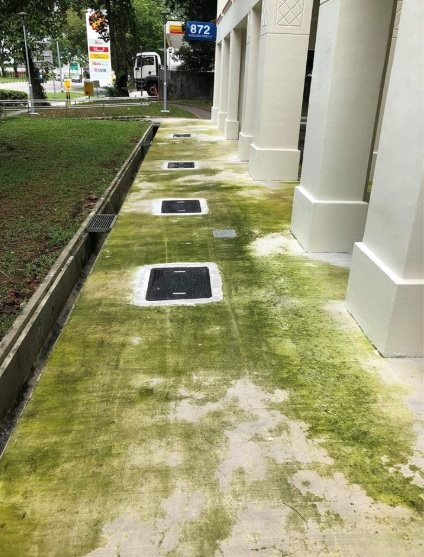 Jim was not the only one to find fault with the cleanliness of the woodlands estate. Another resident, Facebook user Gnanasegari Rajesh, wrote that the area is only clean when the MPs do their walkabouts and that the area is usually "filthy dirty" despite multiple emails she has sent to the town council:
"I'm a resident from woodlands also. The areas are clean went MP meets residents. I've write emails to town council so many time & for the next few weeks it will be clean then back to square esp near rubbish chute. if yr clothing falls down u can never use it again. filthy dirty."

Netizens responding to the pictures on social media were appalled at the state of the area surrounding the HDB block. Many echoed Gnanasegari's belief that the area would only be cleaned when politicians come to visit their estate: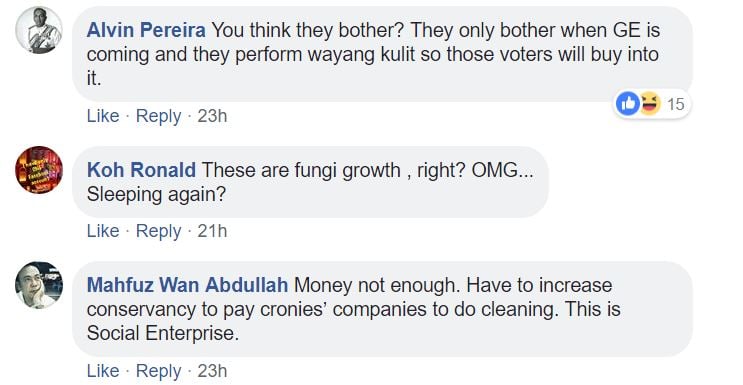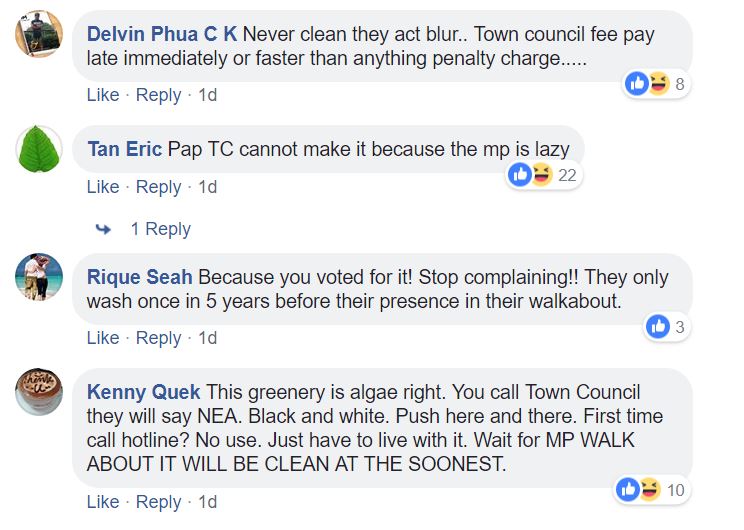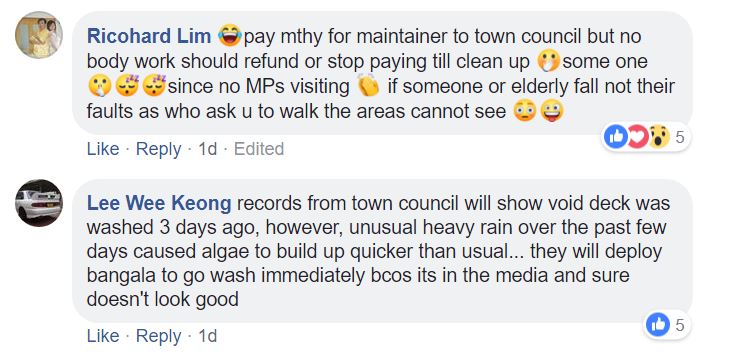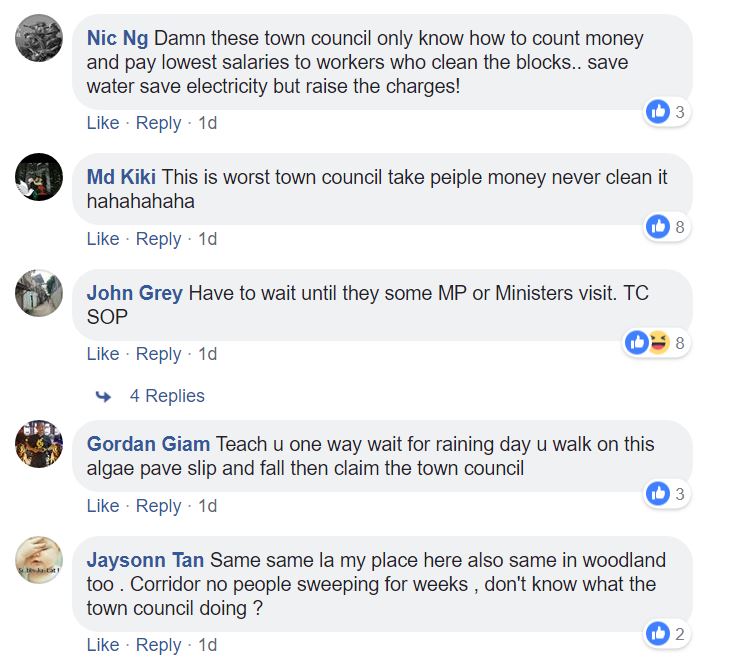 Send in your scoop to news@theindependent.sg