Facebook page Roads.sg shared a picture of a letter from LTA which demanded that a woman pay-up for riding an overweight e-scooter. The letter from LTA showed that her e-scooter was overweight by about 7 kilograms and that it had been impounded since July 30,2018. The woman was invited for an interview at LTA on Oct 15. She had to pay a fee for the towing of her e-scooter, as well as for storage.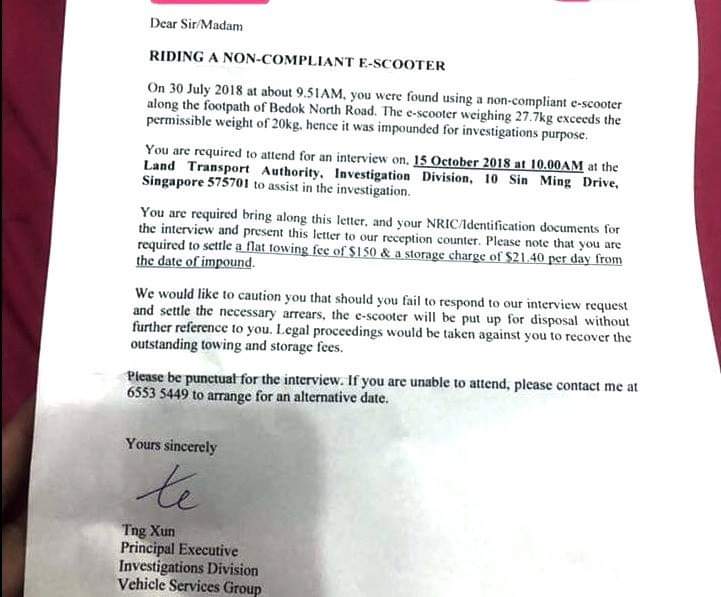 Roads.sg in saying that the woman's e-scooter was confiscated while she was on her way to work, also worked out how much she would have to pay LTA for her infringement:
•TOWING FEE – $150
•STORAGE FEE $21.40 X 77days = $1647.80
Total sum up to be $1797.80
The FB Page asked if it was fair to punish a person twice for the same offence. Roads.sg's post has now trending with over 650 shares and 350 comments. The comments on the post were mixed with some siding with LTA, while others agreeing that the woman should not be penalised twice.Follow us on Social Media
Send in your scoops to news@theindependent.sg 
No tags for this post.