He gave up a terrace house because of principles he believed in – principles which would direct his life in public service for 34 years. Giving up that house had cost Mr Chiam See Tong "more than a million dollars."
Why and how did it happen? He related the story in Parliament 22 years ago.
It was 1996, and Parliament convened to hear the then Senior Minister, Lee Kuan Yew, and his son, Deputy Prime Minister Lee Hsien Loong, explain their purchases of several condominium units at pre-launch discounts.
In that saga, the purchases of the condo units at Nassim Jade and Scotts 28, by Hotel Properties Limited (HPL), raised questions of why the father and son were apparently given discounts which were not disclosed. Eventually, however, the purchases were found to have been proper and no shenanigans were unearthed.
In the debate in Parliament, the matter turned to the issue of ministerial salaries, which had continued to be in the spotlight after salaries were tied to that in the private sector from 1994.
SM Lee defended the policy.
Then opposition Member of Parliament, Chiam See Tong, had argued that ministers should disclose or declare all their assets, especially in light of the HPL saga.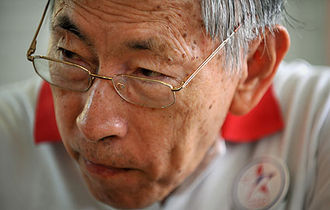 SM Lee challenged Mr Chiam to do the same himself, and declare his assets.
"Ask yourself, Mr Chiam, be honest," SM Lee said. "We are going to have an election soon. You are an honest man… Do not deceive people. You say, 'Declare this.'… Mr Chiam, would you like to declare your income, although it is known to Inland Revenue? Would you like to declare your assets?"
SM Lee said "no candidate would join the PAP, especially a successful one" if he has to disclose his personal assets.
SM Lee then took aim at Mr Low Thia Khiang, who was serving his first term as a Workers' Party MP.
"Maybe Mr Low Thia Khiang would be prepared to do it because he has been having a pretty lean time," SM Lee said. "He has not been a lawyer. So he can show, 'You see, how poor I am.' But Mr Chiam, let us be honest, and then maybe you will still win Potong Pasir."
Mr Chiam responded by first addressing the question of salaries for ministers.
Mr Chiam said he was "also concerned about the survival of Singapore" but said that "my perception is that salary cannot be everything."
"We want good men. Sure, we want honest people. I know it is difficult to get them… I was wondering whether if we just concentrate on the incentive of high salaries, without hoping that people would also have values with them, even without the high salary, that they can still work for Singapore."
Turning to Mr Lee's challenge to him to disclose his property, Mr Chiam said, "Sure, I would be willing to declare what properties I bought."
He then related an instance to show that he had kept to his principles of public service.
"I was a school teacher," Mr Chiam, who was a teacher in Cedar Secondary School in the 1960s, told the House. "I was in the Singapore Teachers Union (STU). I came to know that there was this Teachers' Housing Estate project. They built terrace houses especially for teachers."
The Teachers' Estate, as it is now known, was built in 1967 for teachers who were finding it hard to get affordable housing at the time. To keep costs low, the STU bought a piece of land in a rural area off Yio Chu Kang Road.
The estate was completed in 1969, and comprised 256 double and triple-storeyed terraced houses priced between $23,000 and $25,000. Although the prices were considered low then, they were still quite significant to the teachers who earned between $325 and $690 a month.
Teachers were, however, able to get 80% loans from their schools at interest rates as low as 6%.
"I booked a corner unit," Mr Chiam told Parliament. "It was a very good unit, with a basement below. I arranged with the principal for a loan. I put out some money and I was successful in purchasing that property."
At the same time, however, Mr Chiam already owned two flats.
"I was living in one and renting out the other," he said. "I was a single person at that time, and being a bachelor I did not want to live in a terrace house all by myself. I had to rent it out.
"I asked myself what would happen if other teachers got to know. You are depriving them of one house. You are buying it to rent it out and they have a family and they do not have a house to stay in. So I gave up that purchase.
"That is the sort of principle that I have."
Mr Chiam said he had probably lost "over a million dollars" by then (1996).
"I do not know how much it costs now, but at least over a million dollars," he said. "That is the sort of values that I hope can be inculcated among Singaporeans. Sure, we want high salaries. We want a good living. We want money for our children to be educated. But at the same time we must have dedicated and committed people in Singapore.
"It is not because of the salaries that I come to serve Singapore."
And SM Lee's response to Chiam's reply?
"Hear, hear!"
But giving up the house was not the only instance of Mr Chiam foregoing earning high salaries or profits to serve the people.
"I have worked in Malaysia for a while in a rural place," he said in response to Mr Lee. "I gave two years of my service to teach in Malaysia with a very low salary. Nobody asked me to go there, but I had my own peace corps values and I went to serve in Malaysia for two years."
While in Malaysia, Mr Chiam said he discovered that there were old British spinsters who had dedicated their whole life to be, first, a teacher, and then a principal in a rural school.
"So do we have such people in Singapore to keep Singapore going for the next 100 years?" Mr Chiam asked. "If we just depend on salary alone, this country is going to be like China sooner or later. Everybody just crazed for money. That is my point of view.
The 6-term MP of Potong Pasir SMC told the House:
"I have given up my time and energy for 20 years to be in politics, hoping that I can contribute. I think I have contributed something to Singapore. I think I have set an example, hopefully, that others will follow me when they are in the Opposition. We have also to help Singapore grow and be strong. It is not only the duty of the Government. It is also the duty of the Opposition. We are also nation builders."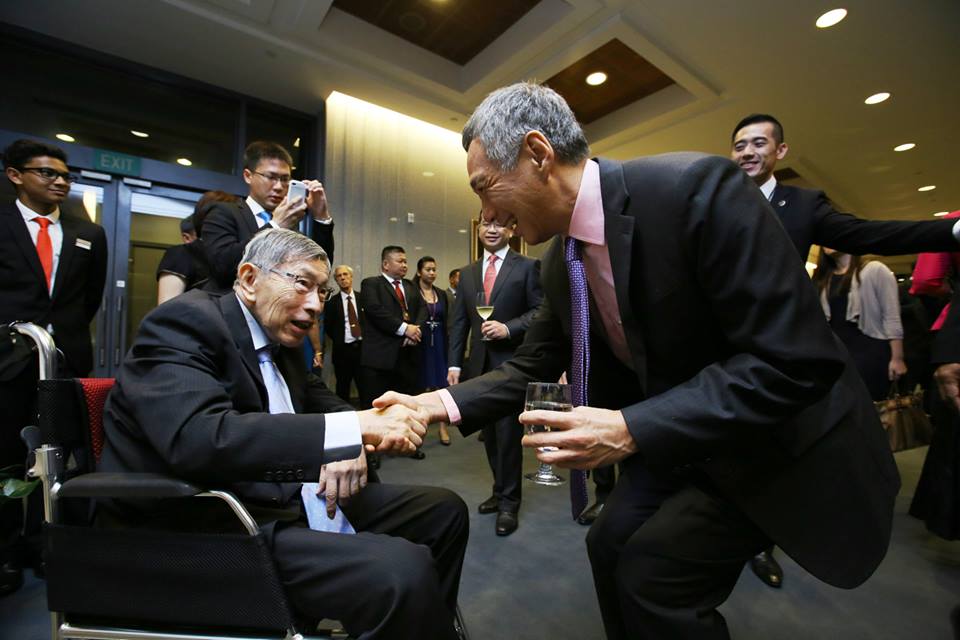 The Independent (Singapore) asked Mr Chiam, 83, about the house in Teachers' Estate and the recent debate about ministerial salaries, following the comments by Emeritus Senior Minister Goh Chok Tong.
"Mr Chiam reiterated the sort of values a minister must have when he gave his own example of sacrifice in his parliamentary speech in 1996," Mrs Chiam said, responding on her husband's behalf.
Her husband, she said, has always believed that being a minister is a responsibility to the people of Singapore.
"A minister should have the passion, honesty, integrity and live within their means," Mr Chiam believed.
"He could have continued to have a lucrative law practice but chose to be a voice for Singaporeans," Mrs Chiam said of her husband who started his law firm in 1976 and retired from law practice in 2002 to serve full-time in politics to this day.
"Mr Chiam again implores Mr Goh not to use money to entice people to join politics.
There are very able people who are willing to take up politics, and not solely for the money."
"A good name is more precious than silver and gold," she says, citing Mr Chiam's favourite saying. Follow us on Social Media
Send in your scoops to news@theindependent.sg