Historian Dr Thum Pingtjin has drawn criticism online after he cast doubts over whether founding Prime Minister Lee Kuan Yew really received a standing ovation in the US Congress in 1985.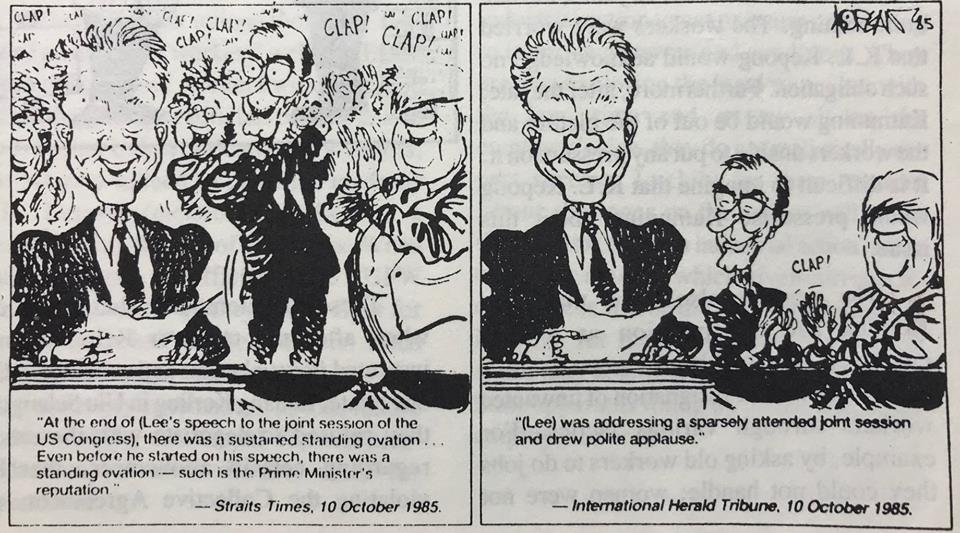 Sharing the photo above, Dr Thum – the co-ordinator of the University of Oxford's Project Southeast Asia – wrote:
"Another from the archives:

""At the end of (Lee's speech to the joint session of the US Congress), there was a sustained standing ovation… Even before he started his speech, there was a standing ovation – such is the Prime Minister's reputation." – Straits Times, 10 October 1985.

""(Lee) was addressing a sparsely attended joint session and drew polite applause." – International Herald Tribune, 10 October 1985.


"Hmmm… now I'm wondering just how much of what Singaporeans believed to be LKY's vaunted global reputation was actually manufactured by the government-controlled media, in the days when there were no alternative news sources?"
A netizen, however, helped prove that Lee Kuan Yew did indeed receive a standing ovation in the US Congress in 1985 by sharing a video that covered the event: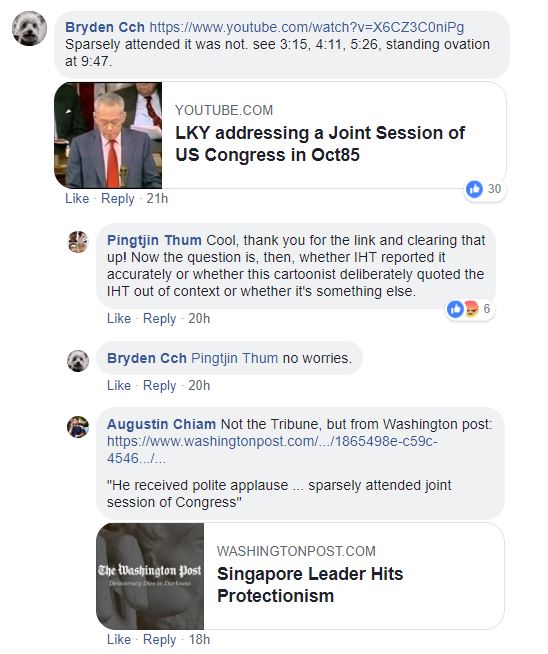 Dr Thum thanked the netizen for bringing the video to his attention as another netizen shared that the allegation that Lee Kuan Yew only received "sparse applause" originated from the Washington post.
Dr Thum then clarified in his original post: "EDIT: a comment below points to a youtube video of Lee's speech, which does indeed draw a standing ovation at the close (but the video does not show the opening). I'll see if I can dig up the IHT article to see if it reported the speech accurately. "
Netizens writing in the comments section of Dr Thum's post also felt that it could be the International Herald Tribune that reported inaccurately.

Several others, however, took the opportunity to slam Dr Thum for supposedly "being selective" in choosing his sources. These netizens questioned what kind of historian Dr Thum is and opined that his post "says a lot about (his) agenda":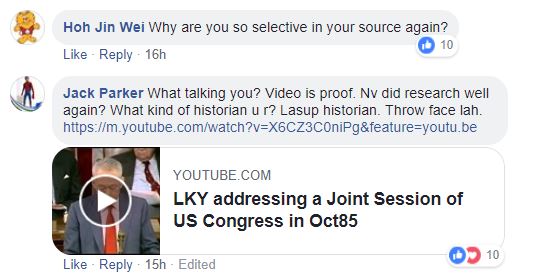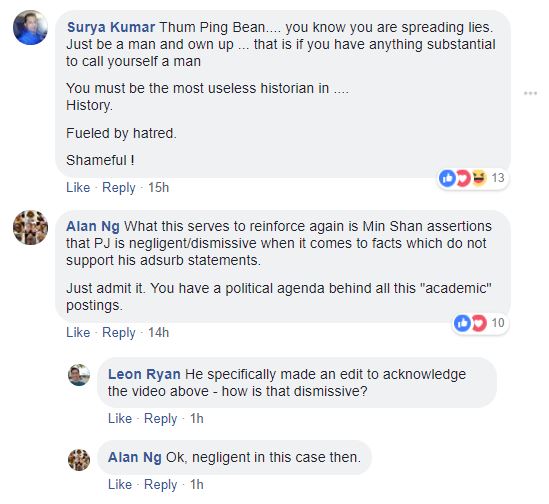 Meanwhile, some Facebook users came to Dr Thum's defense and pointed out that some are so quick to accuse the historian of spreading lies. These netizens argued that the commenters who criticised Dr Thum may also suffer from confirmation bias since even if the International Herald Tribune is incorrect, it does not necessarily mean that The Straits Times is also completely accurate.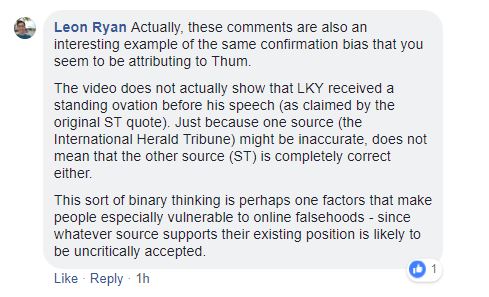 Follow us on Social Media
Send in your scoops to news@theindependent.sg