We've seen it all—grand weddings, traditional weddings, themed weddings, and unusual weddings of all kinds. It isn't surprising anymore to hear of couples tying the knot in rare or adventurous ways, like sky diving and saying "I do" in mid-air.
But these days, a new trend has risen to the forefront—in a world of constantly staying "connected", many couples want to "unplug" from the social universe and simply enjoy their day, sans the interference of digital screens and distractions.
For an unplugged wedding, a couple chooses to celebrate tech-free and asks their guests to do the same. So it's phones away for the big day, and with professional photographers at the helm, family and friends will be able to witness the event without distractions and be truly present in the moment.
The question is—how unplugged do you want to go? Some couples ask for phones and devices to be put away during the ceremony, and others declare the whole affair (ceremony and reception/after party) a no-tech zone. Few brave couples even go as far as not sharing any evidence of the big day on social media, keeping their wedding special to themselves and the loved ones they chose to celebrate it with.
Fearing that smartphones will ruin professional shots, shunning the distractions of technology and worrying that guests might post pictures of their day on social media before they get to are some of the main reasons that couples choose to keep their weddings unplugged.
We've rounded up some tips and tricks for a smooth and super fun tech-free wedding.
Tell people about it early on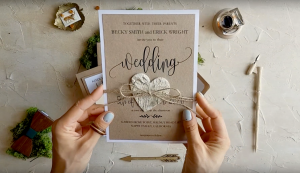 Don't wait until the big day to reveal your plans for an unplugged wedding. Informing guests about it in advance, like on your save-the-date notices or wedding invitations, is the way to go. That way, people can manage their expectations and get excited with you. Also, they won't be taken aback (or God forbid, offended) if they are reminded to put their phones away on the day itself.
Make sure your photography and videography needs are covered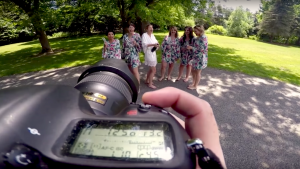 Just because you're going for an unplugged wedding doesn't mean you're forgoing photos and footage of your special day. That's what the professionals are there for. Make sure you're covered—hiring an extra photographer or videographer for the day might not be a bad idea.
Ask them to snap photos of candid moments shared between the couple and among their guests. When you get the photos, you'll be grateful not to see people staring at their phones instead of interacting or enjoying the moment.
Get creative to keep everyone involved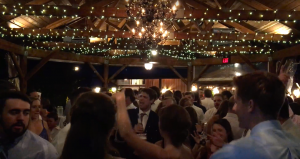 If you want the guests to take part in capturing photos of your big day, one idea is to put disposable film cameras on the table (if you can get them) at a certain part of the reception, and you can invite everyone to have fun snapping pics of the party. The best part is the mystery and the excitement of seeing all the photos later.
Think up creative ways to keep your guests involved and present in the moment. There are all sorts of games one can play at weddings, and dancing and partying always gets people out of their seats!
Post-wedding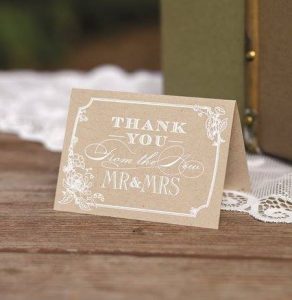 You might choose not to post photos or videos of your wedding on social media, but guests will still want to see snaps of the day. You and your spouse can share the official photos (or a selection) only with guests who were there, and it's well within your right to ask them to please not post any online.
One interesting trick for keeping memories of the big day is to ask guests later on to make a short video of them talking about what they enjoyed most about your wedding, or what moment stood out to them. Because the day was unplugged, they will genuinely be speaking from memory and experience. These videos can be made into a montage that you and your spouse can forever look back at and enjoy.
For guests who are invited to an unplugged wedding, don't worry. Your phone will survive without you, and we'd daresay you will survive (and enjoy!) the tech-break, too. -/TISG
Send in your scoops to news@theindependent.sg