Our pioneering Singaporeans put some of our whining ministers today to shame when it comes to giving selflessly of themselves to the country. The pioneer generation did not have much, certainly they did not earn millions, but many ordinary Singaporeans came to the nation's aid when the country needed them.
At the birth of our nation in 1965 and the first few years which followed, Singapore was not a rich country. It had just been separated from Malaysia, and without any natural resources and dependent on the British for defence, it was perhaps at its most vulnerable.
In July 1967, barely two years after Singapore's separation from Malaysia, the British suddenly announced that they were withdrawing its troops from Singapore by the mid-1970s. Just six months later, however, the withdrawal date was brought forward. The Brits would leave by 1971.
"The sudden pull-out of British forces presented serious problems to Singapore's defence and economic security," according to the National Library's Infopedia records. "At the time, the Singapore Armed Forces was in its infancy, and the British military bases were contributing over 20 percent to Singapore's gross national product."
The announcement left then Prime Minister Lee Kuan Yew seething with anger.
He "threatened to withdraw from the pound sterling, give the dockyard to the Japanese, and disrupt British shipping and trade."
"He also suggested that if the British forces were to pull out too quickly, he would have to 'hire mercenaries to defend Singapore'.
"In a final bid to reverse the situation, Lee and then Minister for Finance Goh Keng Swee left for London. There, they met with British political leaders, and rallied for support through television appearances."
But alas, the protests and effort to change the Brits' mind were futile.
"As a compromise, the British  extended the withdrawal deadline from March to December 1971," according to Infopedia.
Singapore had to hasten the creation of a full-fledged defence force able to defend the country. It was no small task.
Singapore had introduced military conscription, or National Service (NS), in March 1967. All Singapore citizens and permanent residents of age 18-years were required to enlist for military service.
With little financial wherewithal, and against a backdrop of British withdrawal of its military presence, funds for the purchase of military hardware had to be found. Singapore then had little in reserves.
So, what do you do in such circumstances?
Well, you turn to your people and ask them to chip in.
Thus emerged the idea of a National Defence Fund (NDF).
Singaporeans would contribute voluntarily to nation building by donating to the fund. The NDF would "create national consciousness among the people", said The Chronicle newspaper then.
It was a matter of existential urgency, and the response from Singaporeans of all strata of society was awe-inspiring.
Donations came in all amounts, from those of just a few dollars to hundreds of thousands of dollars.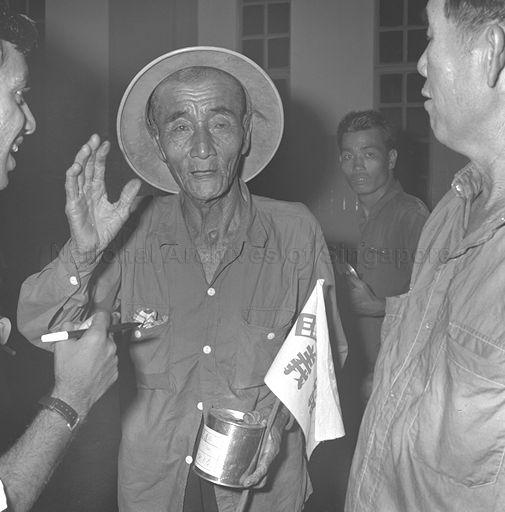 From trishaw riders to barbers, from students to factory workers, businessmen to trade organisations, from staff of the Straits Times newspaper to Members of Parliament, and even boatmen, stepped up to lend a hand.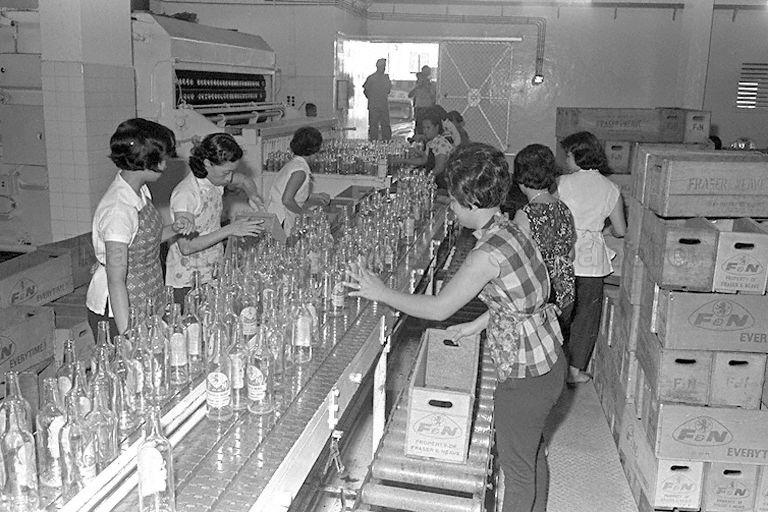 Fashion shows and special film screenings and variety shows were held to raise funds. Workers returned to work on off-days and contributed their earnings to the NDF.
One person donated a speedboat, worth $15,000, to the cause. The Turf Club gave $150,000, while OCBC Bank chipped in $250,000.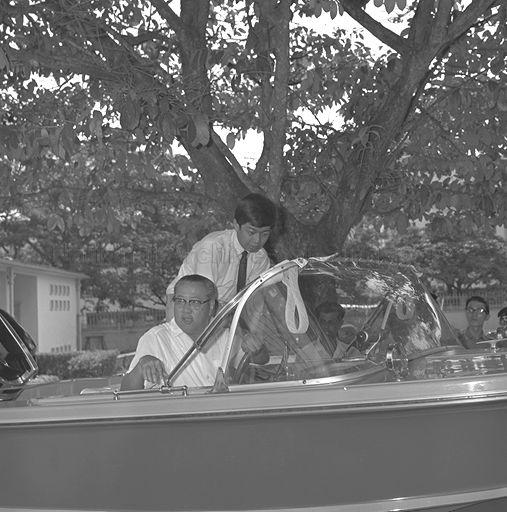 Even staff of the Inland Revenue Department did their part for the country, and pledged $7,800.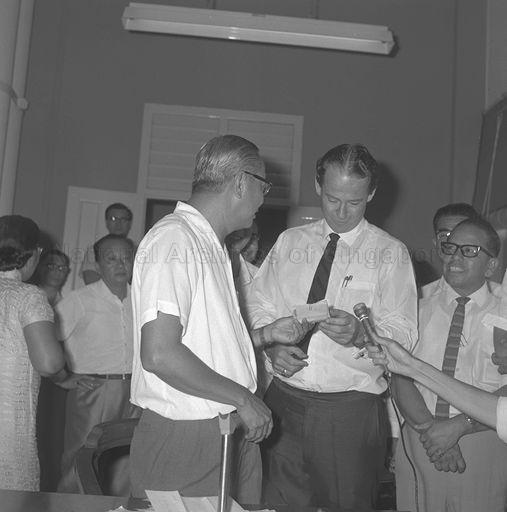 "This just shows that the income tax people are not as hardhearted as some people think," then Minister of Interior and Defence, Lim Kim San, quipped.
"Another example of citizens wishing to identify themselves with the Government's actions came from Kuala Lumpur," the Straits Times of 9 March 1968, said. "A total of 47 Singapore citizens working in Esso Standard Ltd there donated a total of $302 which one of their number, Mr Conrad Chiew, brought from Kuala Lumpur to present personally to the Defence Minister today."
Mr Lim expressed his appreciation to the group in a letter.
"It is most heartening indeed to find that you and your fellow Singaporeans, who are outside Singapore, have not lost their loyalty and love for the country, and you have among yourselves collected $302 for the national defence fund.
"Your gesture is much appreciated, and it is a great fillip to all of us who are planning to build a more equal and just society in Singapore wherein every citizen will have the opportunity for advancement."
Donors continued to make a bee line to the Ministry of Defence office, where Mr Lim would receive the donations of cheques or cash. Sometimes, Mr Lim's deputy, EW Barker, would do the honours.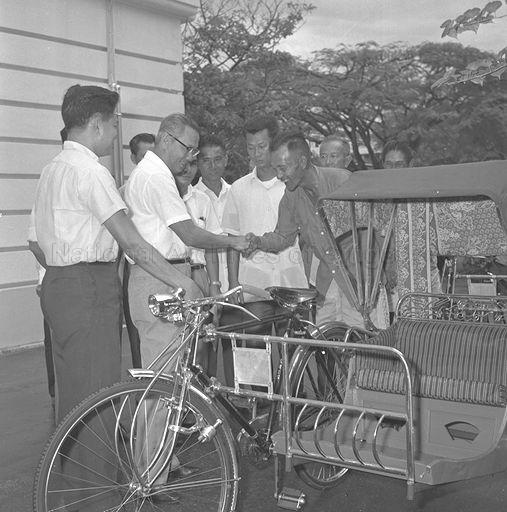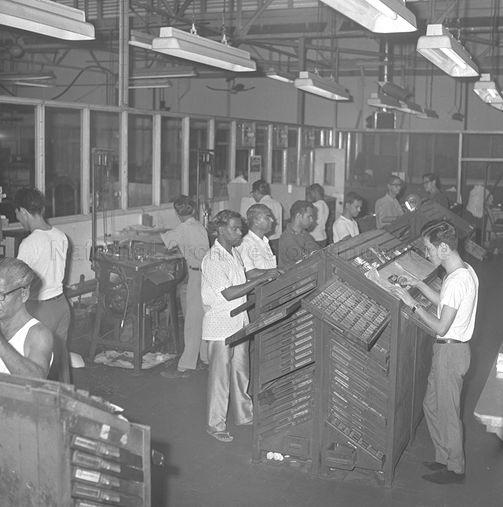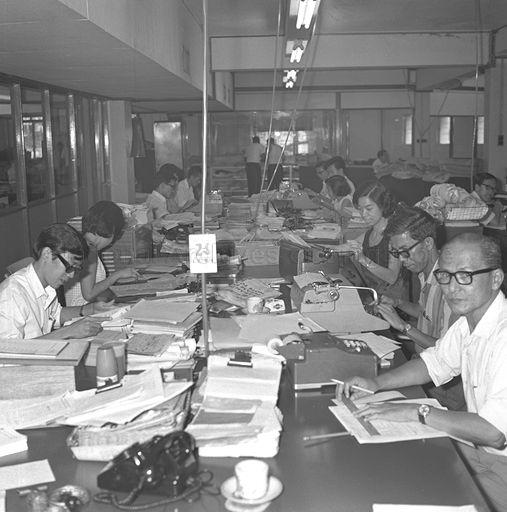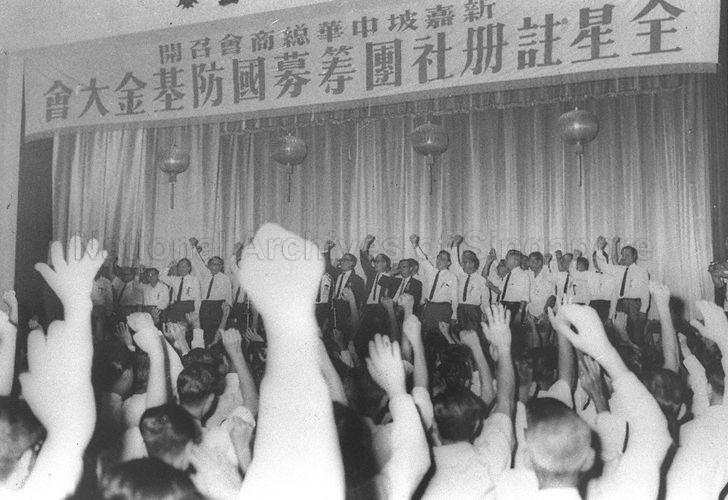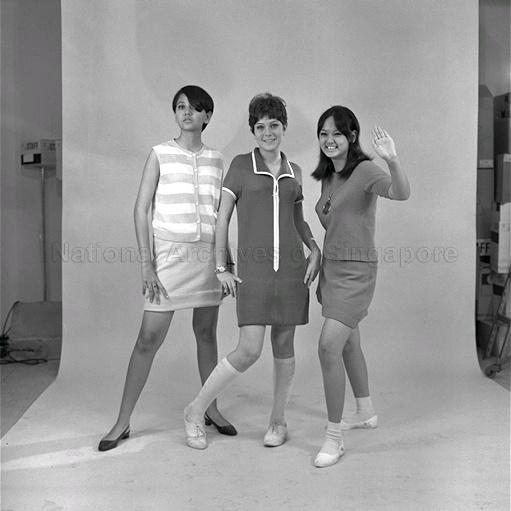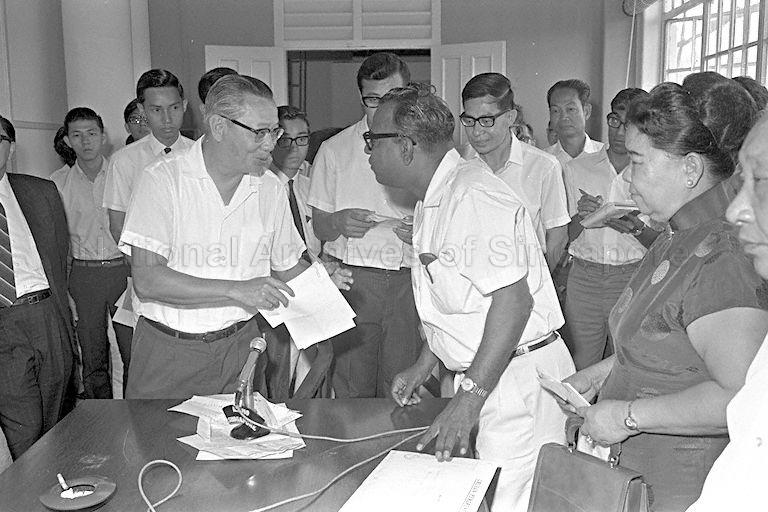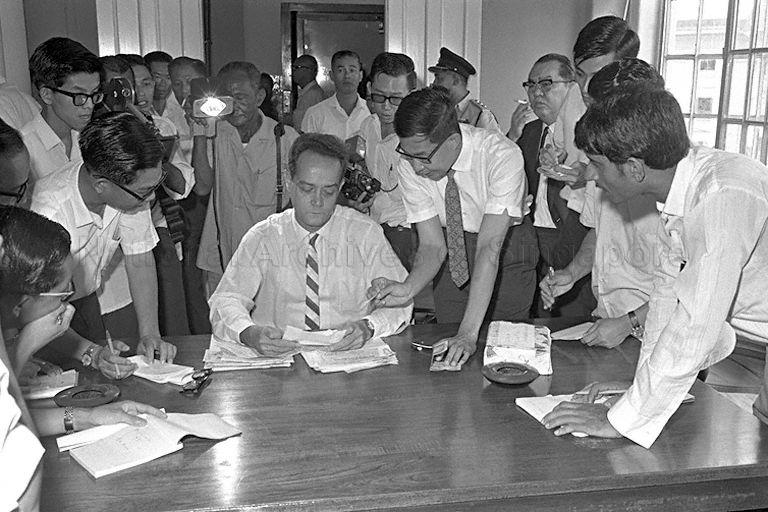 The donation drive was stopped when donations reached $10m.
The Independent (Singapore) got in touch with Khush Chopra, the son of Mr NTS Chopra, one of those pioneering Singaporeans who had contributed to the NDF. The senior Chopra is perhaps best known as the "Father of the Singapore Book Fair", where he was director for 27 years.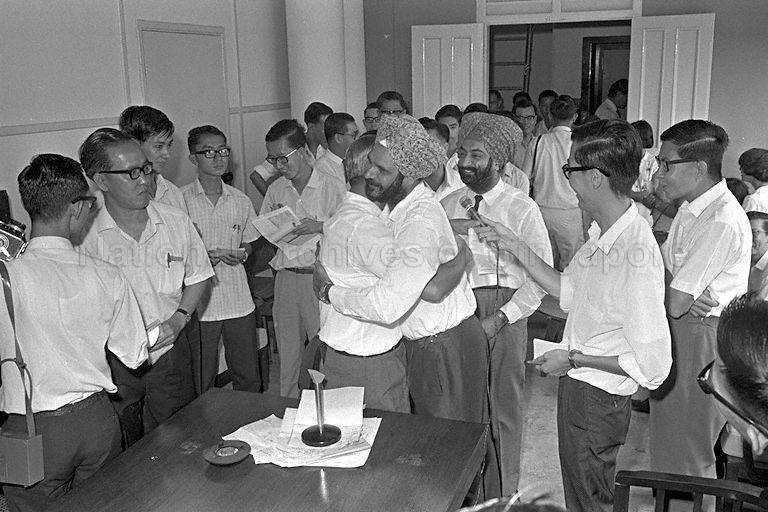 The older Chopra, a proprietor of a publishing house then, was part of a group of businessmen led by Mr Jagdish Singh who had gone to the Ministry of Defence to hand their donations to Mr Lim himself in 1968. [See photo below.]
Khush Chopra, 55, had not known about his father's contribution to the NDF until only a few days ago.
"My father passed away on 4th January this year and my brother and I found a file of newspaper clippings while going through his papers," he said.
He was moved that his father had kept this from them, not boasting or even talking about his contribution to the NDF throughout his life.
Mr Chopra puts this down to his father's clear sense of national consciousness.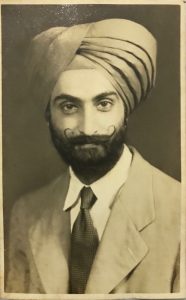 His father, who came to Singapore in 1953 and was a teacher and later lecturer at Nanyang University, and a chairman of the National Book Development Council, was a staunch nationalist, Mr Chopra said. Doing his part as a citizen was a natural thing, nothing to boast about.
"My father was a person who strongly believed in the future of Singapore," he said. "He always took great pride in Singapore and always felt that Singapore was a better country than others, exalting Singapore's virtues above all others. He was a lifelong vigorous supporter of Singapore's interests."
Indeed, the sense of pride of our founding generation is something we can and should emulate, especially as we head into the second half of the century of our independence.
While Singapore may have achieved much, perhaps even beyond the dreams of pioneers like Mr NTS Chopra and Mr Jagdish Singh, there are some basic, fundamental, values we can and should hold on to.
Our pioneers gave of themselves during our nation's infancy. Our ministers should remember this, that as leaders there are things which are far more important than how many millions of dollars more you should be getting from taxpayers as salary.
Remember the trishaw riders, the students, the factory workers, the barbers, the boatmen and many others who did not have much, who may be what some ministers today call "mediocre".
They nonetheless gave what they could to help build Singapore at a crucial time, and indeed even in the decades that follow.
They have taught us valuable lessons about service to the nation, and we ought to learn from them.
*All photos from National Archives unless indicated otherwise.Follow us on Social Media
Send in your scoops to news@theindependent.sg