Netizens have been circulating a screenshot of a tweet by Twitter user Sharon Liew, in which Liew says she is sleepless with excitement over the late Lee Kuan Yew's birthday that is coming up in a few days:

Founding Prime Minister Lee Kuan Yew's birthday is on 16 August, and it appears that Liew had mistaken National Day – the day that commemorates Singapore's independence from Malaysia – that falls on 9 August for the late elder statesman's birthday.
Social media was abuzz with netizens sharing the tweet and laughing at Liew's "bimbo" moment, after Facebook user Audi Khalid flagged the photo online. Khalid's Facebook post has already garnered over 800 shares.
While the majority of Singaporeans online have poked fun at Liew, some Singaporeans took her tweet more seriously and asserted that she is an example of a "brain-washed citizen" who blindly consumes "propaganda":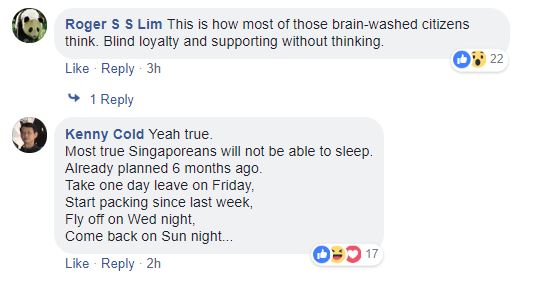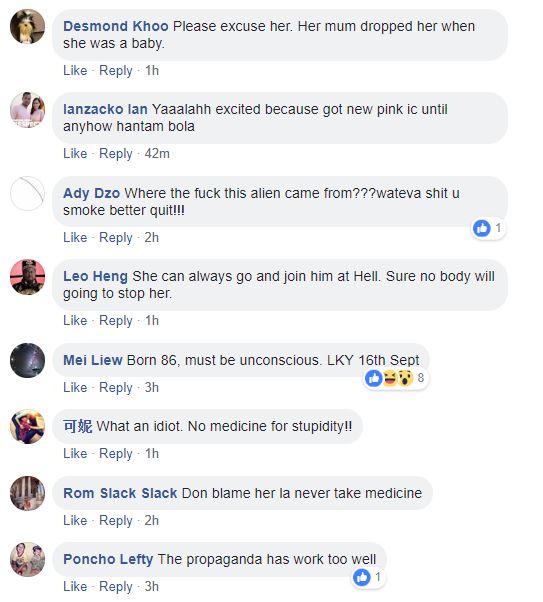 It, however, appears that the joke is on Singaporeans and not Liew. A quick check of Liew's Twitter page shows that she frequently posts such outlandish thoughts that seem deliberately geared at getting a reaction from netizens.
Here are some of her recent tweets that appear to be purposefully inflammatory:
The corright answers is of course LKY what..who make this type of stupid quiz like this…so disrepectfu…. #followthatrainbow pic.twitter.com/9w3c5aa8s4

— Sharon Liew (@SharonLiew86) August 2, 2018
I ask something you all don't angry ah. How come SG national anthem not Chan Mali Chan de? More catchy wah ???? also Zubir Ishak write one

— Sharon Liew (@SharonLiew86) August 5, 2018
Damn 好吃 this vietnam food yest. Is bbq goat and goat brain but the malay friend really stubborn dont want to eat she say is not hala. Is no pork no lard no dog i thought is hala enough? I think now she is just be difficult. sometimes is hard to go holiday wif malay peoples pic.twitter.com/3OsSEAnUK3

— Sharon Liew (@SharonLiew86) August 5, 2018
My viet friend bring me and my malay friend go holiday to ho cheap minh (bcos every thing is damn cheap lol) to do hair.. the malay friend do until so nice sia then i say " wah…you almost so pretty until dont look like malay anymore". CB she angry at me.. is compliment what??? pic.twitter.com/BtWNM1yNB1

— Sharon Liew (@SharonLiew86) August 5, 2018
It appears that local website SGAG has also banned Liew from their Twitter page:
Wah CB I kana betray by xiao ming & @SGAG_SG. I always laugh his jokes and tell ppl he damn funny and this is what they do to me blok me so cannot see xiao ming funny vids anymore?! #justiceforsharonliew pic.twitter.com/hJ4smFvqvU

— Sharon Liew (@SharonLiew86) August 3, 2018
Another tweet that shows Liew knew what the date of National Day is proves that Liew is just a troll who enjoys getting a rise out of people:
I like National Day because I can sing my all the time favourites song 'Home'. But I think better if our National Day change to 8 August ah. 08/08 damn swee, lucky number for Chinese peepur #MajulahKita pic.twitter.com/sLtby64QzU

— Sharon Liew (@SharonLiew86) August 2, 2018
Even Liew's Twitter profile picture appears to be a fake picture. Hong Kong's South China Morning Post shared the picture in an article on online dating applications, way back in 2015: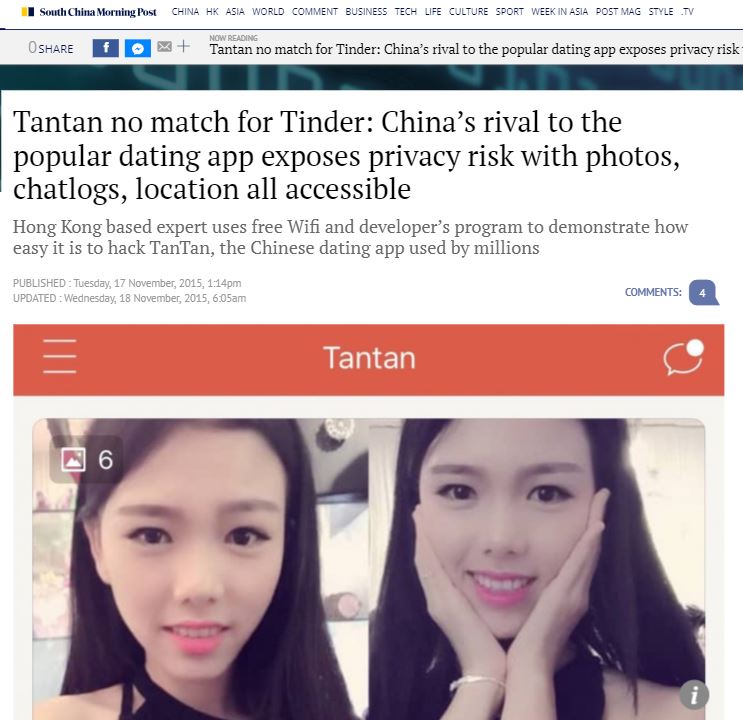 https://www.facebook.com/audikhalid/posts/10216241122961563Follow us on Social Media
Send in your scoops to news@theindependent.sg