As 2018 bids goodbye and 2019 ushers in, Prime Minister Lee Hsien Loong stressed the need for "steady and capable leaders, who can rally Singaporeans to progress and prosper together" in his New Year message.
These leaders are key determiners in ensuring that Singapore will be in good hands over the long term especially on future investments poured into the country and this would give Singaporeans and foreigners the confidence on Singapore's economic and political stability, as meant by PM Lee.
He highlighted the "significant headway" in leadership succession by acknowledging the exposures of responsibilities made to the younger political leaders through the appointments of Heng Swee Keat and Chan Chun Sing.
In Lee's exact words:
"In 2018, we made significant headway in leadership succession. Parliament re-opened in May after a Cabinet reshuffle. The younger political office holders are being exposed to different responsibilities, and are working together as a team. They have settled on Heng Swee Keat as their leader, and supported Swee Keat's choice of Chan Chun Sing to be his deputy."
On a positive note, Lee assures the help they would get from him and the older Ministers: "The older Ministers and I will do our utmost to help he new team take over the reins from us, and to succeed in their responsibility to lead Singapore and secure its future."
The Prime Minister's message never fails to call on the Singaporeans to work with the younger political leaders in order "to form the best team for Singapore" in regards to leadership succession, for the people play a significant part.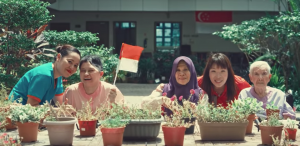 Photo: Screengrab from YouTube
He continued in comparing the stability of the republic's politics to what is happening in other countries. This has made Singapore stood out in highly competitive world given with an exceptional kind of governance that served the people well.
"Singapore politics cannot afford to be riven and destabilised by the rivalries, contestations and factions so often seen elsewhere," he said.
The Prime Minister considered 2018 as a productive year. He shed light on the economy that grew steadily at 3.3 per cent this year, a figure close to 2017 and "above" what was expected.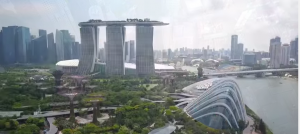 Photo: Screengrab from YouTube
For 2019, he said that 1.5-3.5 per cent growth is expected next year. But he warned on "major uncertainties in the global economy, with growing trade conflicts, nervous financial markets and signs of slowing growth."
He further expounded on some notes regarding economy, international relations, and the city-state's quality of life:
Singapore was the 2018 ASEAN Chair on "Innovation and Resilience": "We strengthened cyber-security collaboration, and formed an ASEAN Smart Cities Network to create a new platform for cooperation with our partners."
Concerns over the relationship between the US and China. "These tensions will cause problems for the world, and make it harder for countries to be friends with both. If countries are forced to choose sides, the open and connected global order will be further divided, hurting one and all."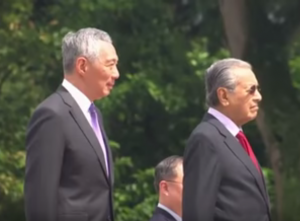 Photo: Screengrab from YouTube
Relationship between Singapore and Malaysia, over the High Speed Rail project, maritime disputes, airspace intrusions, specifically the Instrument Landing System (ILS) rules for Seletar Airport, the price of Johor water: "We hope to maintain a constructive partnership with Malaysia, and look forward to the new leaders on both sides developing good working relations with one another."
Singapore society as a whole amidst pressures and challenges: "we have coped better than most other countries, because we have worked closely together to improve the lives of all Singaporeans. The economy has grown, unemployment remains low, and incomes have risen across the board."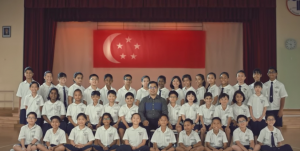 Photo: Screengrab from YouTube
Singaporeans quality of life: "We have created good jobs" through education and Skills Future. Improved healthcare and education, housing and public transport, as seen with the Sengkang General and Community Hospitals, the new National Institute of Early Childhood Development, the upgrading and renewing of HDB flats and housing estates "to be quality homes and a good store of value for retirement", the new trains for the Thomson-East Coast MRT Line for the opening of TEL Stage 1 in Woodlands in 2019, and the Tuas MegaPort and Changi Airport Terminal 5.
He ended his message asking for unity and working together with renewed vigour and purpose, as the country is celebrating its Bicentennial Year, in order to "strengthen and renew" the social compact. According to nation's top leader that there "uncertainties", Singaporeans still have a reason to be "confident" with long-term policies and a strong leadership.
"We are ready to tackle the challenges ahead and make further progress in building a secure, harmonious, and prosperous nation."
Follow us on Social Media
Send in your scoops to news@theindependent.sg