Several Singaporeans have slammed the Singapore Police Force (SPF) for purchasing BMW vehicles for police patrolling, excoriating the purchase as a "waste of taxpayers' money."
This, after the SPF confirmed yesterday that BMW 3 series patrol cars will replace older models of expressway patrol cars by next year. SPF's confirmation came after photos of a BMW 3 Series patrol car with SPF livery in a police compound went viral online on Tuesday.
A police spokesman said: "The Traffic Police procures new expressway patrol cars periodically as part of its vehicle replacement programme, as well as to enhance its operational capabilities and effectiveness. (These) new expressway patrol cars will replace the older models and should be ready for patrol duties by early 2019."
The police reportedly procured eight BMW vehicles.
Several Singaporeans responding to the viral photos and SPF's confirmation of the procurement have questioned whether taxpayers' money should be spent on such luxury vehicles.
While some netizens speculated tongue-in-cheek that the COE may have dropped recently just to accommodate this purchase, others said that purchases such as this may be why the Government will be hiking the Goods and Services Tax soon.
Still others pointed to the recently released Auditor-General's Office's (AGO) annual report that flagged several government agencies for lapses and urged the AGO to investigate this purchase: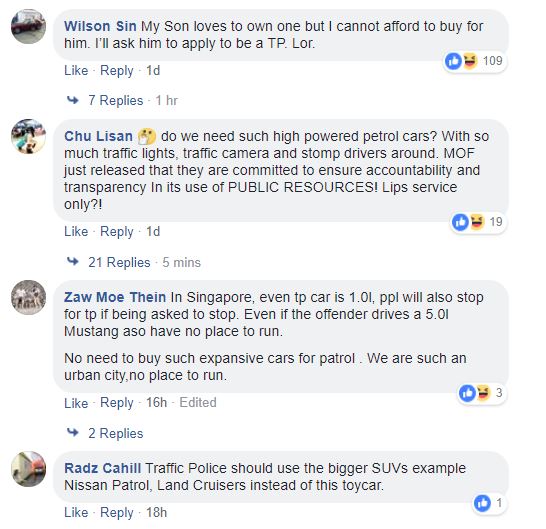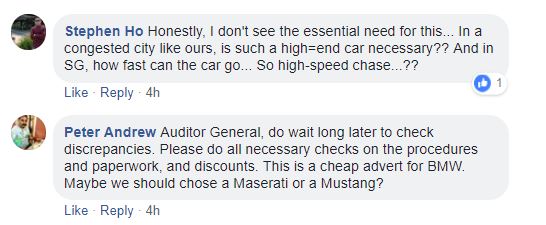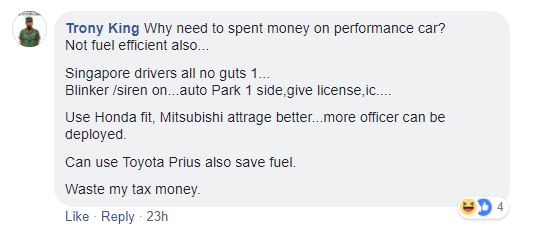 Meanwhile, certain prominent figures like Prime Minister Lee Hsien Loong's wife, Ho Ching, have appeared to signal their support for the SPF's purchase. An avid Facebook user, Ho Ching – who also serves as chief executive of Singapore's sovereign wealth fund Temasek – shared the news on her Facebook wall today: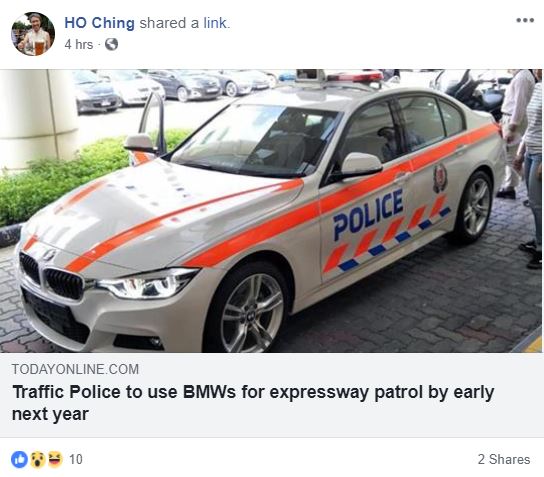 Follow us on Social Media
Send in your scoops to news@theindependent.sg