Photos capturing the warm relationship between Singapore Prime Minister Lee Hsien Loong and ex-Malaysian head of government Najib Razab have been trending on social media, as the toppled Malaysian leader was arrested and charged for corruption earlier this week.
Najib, who was removed from power in the watershed 2018 Malaysian General Election that saw Malaysia's first transition of power since independence, was arrested by the anti-graft commission on Tuesday and faces corruption charges that he has pleaded not guilty to. A trial is expected to commence in February next year.
Meanwhile, locals here have been highlighting the "bromance" between Najib and PM Lee with pictures featuring the pair on social media.
One netizen, Facebook user Bruce Wee, shared the following photo on social media on the day Najib was arrested. The photo has garnered 361 shares and 115 reactions on Bruce's page and an additional 171 shares and 372 reactions on another Facebook page where it was re-posted:
Netizens have also been sharing memes such as these on social media: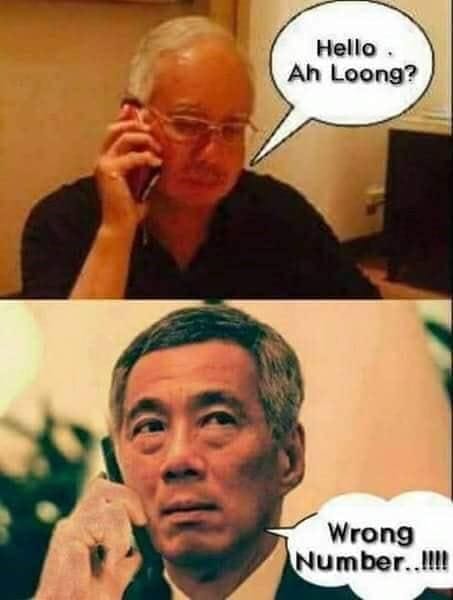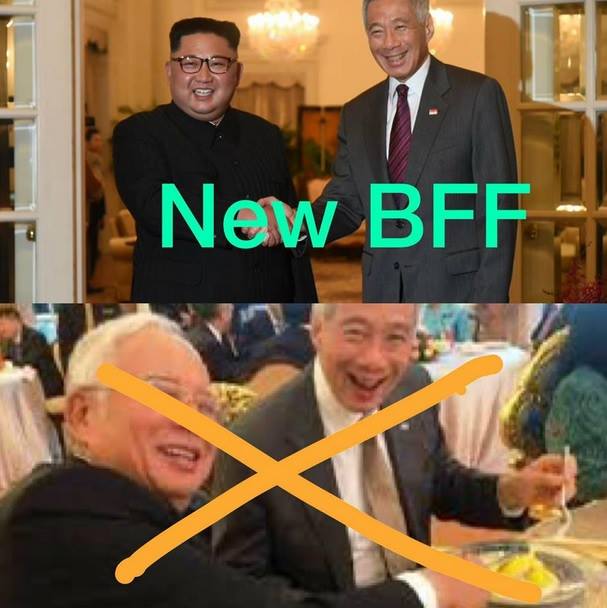 On the same day that Najib was arrested, another Facebook user Constance Chew shared several photos of PM Lee and Najib with the following message:
"Throughout history, it has been the inaction of those who could have acted, the indifference of those who should have known better, the silence of the voice of justice when it mattered most; that has made it possible for evil to triumph…

"However…

"Governments that block the aspirations of their people, that steal or are corrupt, that oppress and torture or that deny freedom of expression and human rights, should bear in mind that they will find it increasingly hard to escape the judgement of their own people, or where warranted, the reach of international law…..

"#

RuleOfLawRulesNotRuleByLaw"
Chew's post has garnered nearly a 100 shares and 55 reactions on her page and an additional 67 shares and 112 reactions on another Facebook page where it was re-posted:
Send in your scoop to news@theindependent.sg