Local drag queen Becca D'Bus has alleged that a group of four young men harassed her and "thought it would be cute to police my gender" at the Swee Choon Tim Sum Restaurant at 191 Jalan Besar, yesterday.
Becca D'Bus, who is an alter ego of Singaporean Eugene Tan, wrote on Facebook that one of the young men approached her while she was eating and demanded to know why she wears nail polish and has stained lips.
Later, when she left her table to make payment for her meal, the men yelled at her and said, "you gay ah?!" She said on social media:
"This group of boys just thought it would be cute to police my gender by sending one representative to come over to me while I was eating, put his face in mine, and ask me to justify my choices of wearing nail polish and stained lips.
"They also thought it would be cute to yell the words "you gay ah?!" when I got up to pay at the cashier."
Becca added: "Do you know these boys? Or their parents or guardians? Do let them know that they have been TERRIBLY raised. Surely everybody knows it is rude to interrupt a fat person when they eat."
Swee Choon Tim Sum Restaurant reached out to Becca and apologised for the incident. Extending their support to her, the restaurant offered to throw patrons who harass others out of their restaurant, in the future.
The restaurant said: "Hi Becca, we're terribly sorry this had to happen at our restaurant – we do not support nor condone this type of behaviour. Feel free to alert any of our staff should such an incident happen again, we'll gladly show them the door. Sending love"

Several netizens also expressed support for Becca and called out the bullies for their shameful and homophobic behaviour: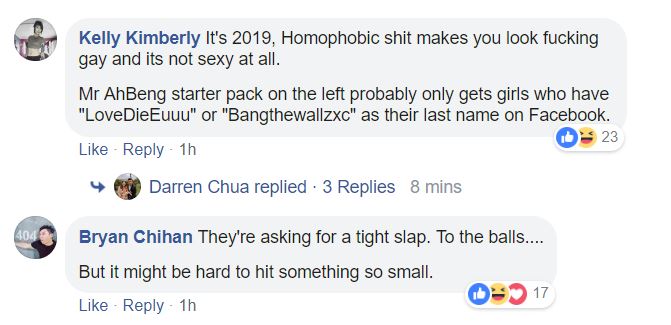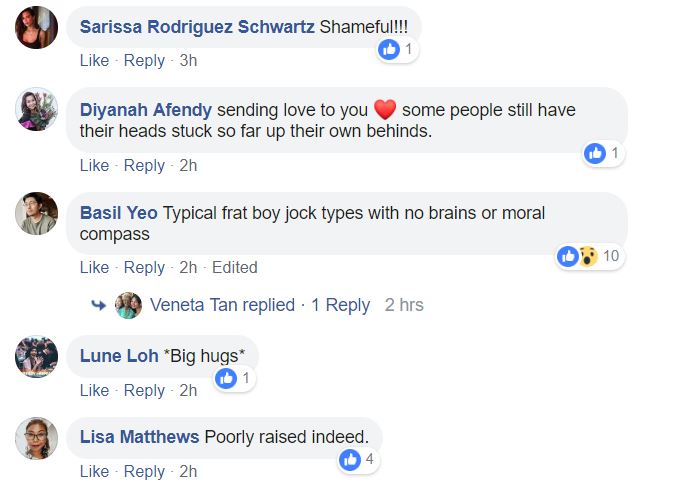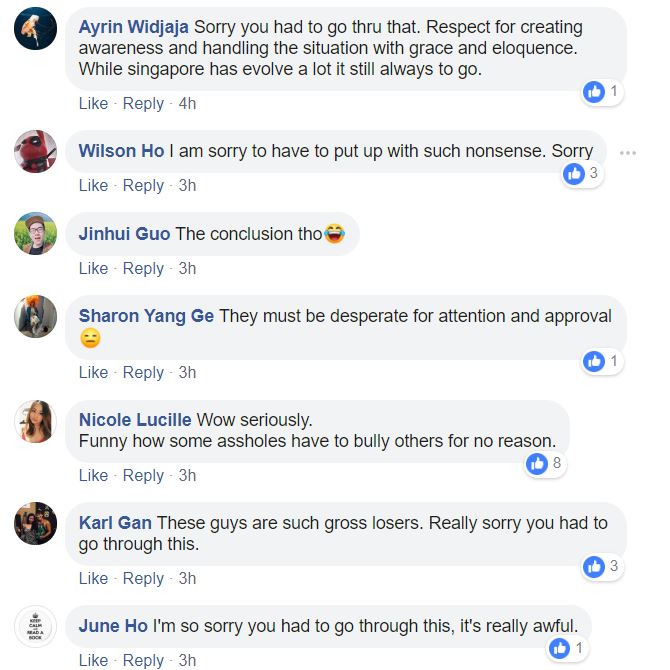 Theatre and drag performer Eugene Tan has been doing shows as Becca D'Bus in Singapore for the past few years. The 41-year-old has described his larger-than-life alter ego as "colourful, very large, she's a little bit rude, and most of all I think she's delightful. She wants everybody to experience a surprising moment of delight."
Tan has told the local press that he has only one goal as Becca: "As Becca D'Bus, I really only have one ambition in life. And that is to perform for a sea of 6.9 million people all dressed in pink!"
https://www.facebook.com/photo.php?fbid=10156095534552688&set=a.10151492618207688&type=3&__xts__%5B0%5D=68.ARCRkw_7uyZSDy5T55RAE5Nnl2oGKShUqgN_maULtls0ZlEuiJhdUdxufpqwQE3MXXEchojvQgfUZMpC1sMO6GI4iVmbVGQMxzrp7Osn_AnxeVWQXS6WVN1MmXNVeqRFTknWA0028rgxpHdsjRAXJIBoAUMoT8Pbmj1kGb5XRlPNfpvvshyhe_LZjnANT_wSnvEqHFr5peuLp2yVpqvpUblPQ6oOENneYV9Fh49yknRn-O2xx32oyW7cjlt3s6-thddD4feNf_zzG56dqk76IAW0jDSxFA&__tn__=-RFollow us on Social Media
Send in your scoops to news@theindependent.sg 
No tags for this post.