In today's day and age, fifty years is no easy feat when it comes to being wed. Amidst the disheartening news of breakups and divorces, Siong and Kim stand tall above the rest by making 50 years of marriage seem like a breeze.
The couple extends their sweet gesture by inviting the rest of the world to share their experience of renewing their wedding tradition by posting pictures and videos. With over 6,000 shares, 3,500 likes and a lot of people tagging their loved ones in the comments, the online community is definitely excited to be a part of this celebration.
Held at the city of Seremban in Malaysia, Siong and Kim got married once more for their golden anniversary. The celebration included the wonderfully expanded family and friends of the couple on December 29. They relived traditional Chinese customs such as gate crashing and tea ceremony. Also keeping with traditions, the bride wore a red embroidered jacket and skirt (kua) while the groom donned a mandarin-collared white blouse under a black jacket and paired with pants.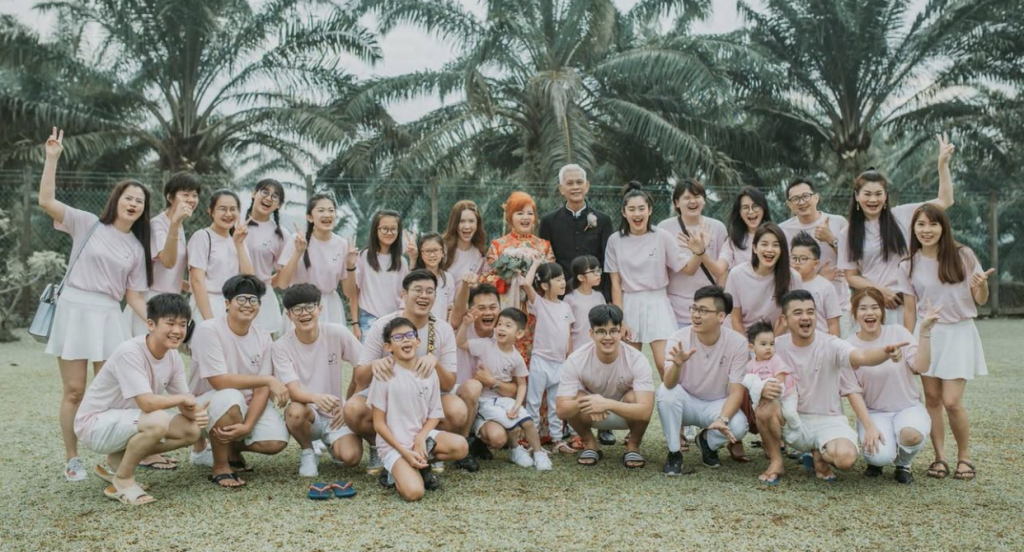 They had a default list of candidates for the groomsmen and bridesmaids thanks to their children and grandchildren.
They added a twist to the ceremony, unlike the first time, with the groom picking up the bride in his own car. Fifty years ago, Siong had to borrow someone's car to arrive at the wedding.
When asked what lured Siong to Kim 5 decades ago, he answers that it was her beautiful long her. He follows it up by saying that it is also her personality that he loves best. Completely adorable.
Some of the laughter-filled activities during the celebration included quizzing the groom on dates such as when he first met the bride, applying lipstick on the men and bursting balloons.
The couple has made a feature video of the wedding day and has graciously uploaded it on YouTube.
Of course, a wedding wouldn't be complete without some photoshoots. They also share the pre-wedding and wedding day photo slide via video.
Scrolling through the photos and videos, anyone can feel the joy and love the couple share for each other and with their family. Siong and Kim are definitely relationship goals.
Netizens William Lee and Chwee Boon Tng agree that they are great role models for other couples. Some make it to their silver anniversary, but another 25 years is truly amazing.


Follow us on Social Media
Send in your scoops to news@theindependent.sg 
No tags for this post.