The Singapore Police Force appears to be on the hunt for a Lexus driver who drove into Parliament House and threw a brick at the driveway before fleeing. The incident seems to have occurred this afternoon, between 4.01pm to 4.09pm.
Netizens were alerted to the case when a picture of a taxi driver's notification screen showing a lookout message by the police began circulating online. The message on the taxi's Mobile Data Terminal says:
"Lookout Msg.Black Lexus bearing SJV2787A who has driven into Parliment House & threw brick at driveway today at 1601h to 1609hrs. Call Police 999"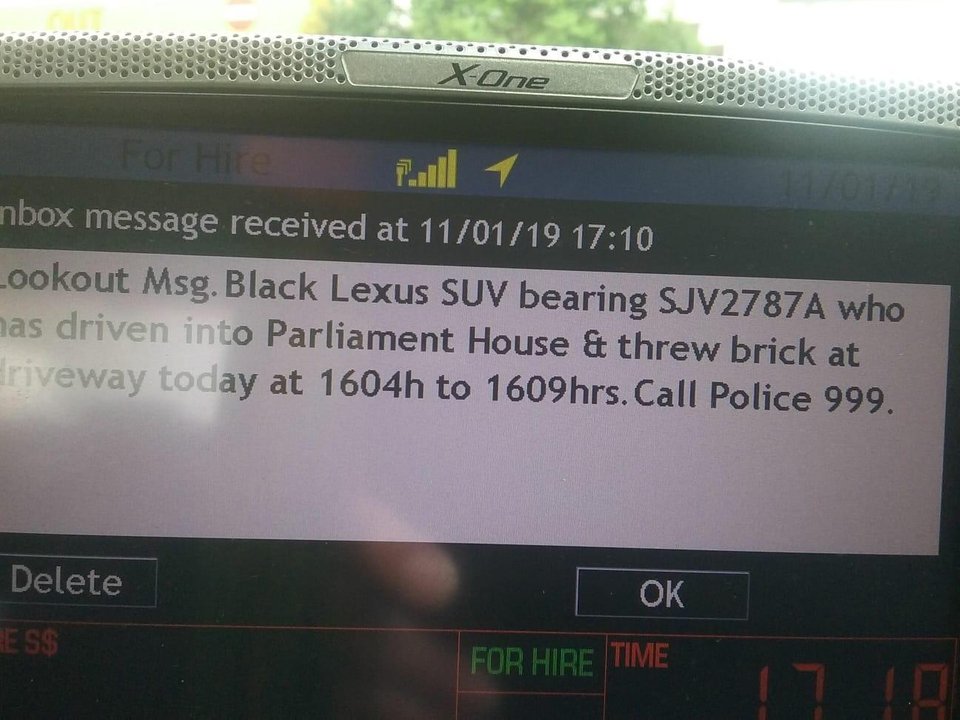 UPDATE:
The Police said that a 45-year-old man was arrested on Friday (Jan 11) for criminal trespass after he drove a car outside the Parliament House driveway and threw a brick on the road. The incident happened at 4pm. Police investigations are ongoing.Follow us on Social Media
Send in your scoops to news@theindependent.sg 
No tags for this post.