Alcohol and bad behavior do not mix well, especially in the early hours of the morning. C.K. Tiong, a Comfort DelGro taxi driver going about his regular route, called the police on a drunken passenger bound for Serangoon who caused him a lot of trouble.
C.K. Tiong relates what happened in a Facebook post.
https://www.facebook.com/pd.chan.1/posts/1977345492326201?__tn__=-R
Last Friday, at 3AM, Tiong was at the junction of Ang Mo Kio Street 61 and Ang Mo Avenue 61 when two young men wanted a ride. One of the men, who was not coming, asked him to bring his companion to Block 305, Serangoon Avenue 2.
Tiong obliged and started driving, but when they reached Ang Mo Kio Avenue 5, the young man began to cause trouble, spitting on the floor of the car and all over the backseat. When Tiong slowed down to find out what was going on, the young man suddenly exited the cab and very drunkenly walked out to the middle of the street with no regard for safety.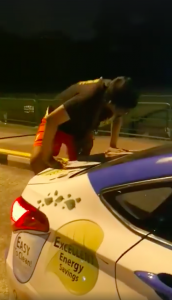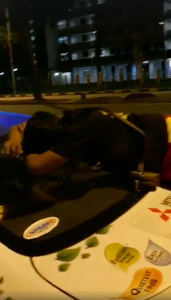 Alarmed that his passenger would get hit by a passing vehicle, Tiong reported that he was able to drag the young man back into the car. The intoxicated passenger would not have it and once again stumbled out of the cab. It was at this point that Tiong called the police for help.
While waiting for the cops' arrival, Tiong was left in-charge of watching over his drunk passenger, whose behavior was growing worse by the minute. The young man reportedly climbed on the taxi, and in his inebriated state, destroyed the dash cam that was installed there. He then punched Tiong in the back while Tiong was speaking to a bystander. Tiong also said that the drunk passenger spat in his face, which prompted him to call the police once again.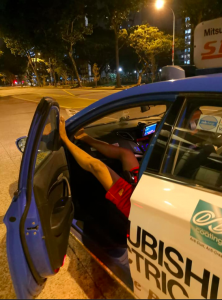 The drunken and reckless behavior continued even after the cops arrived at the scene. The young man refused to cooperate and continued making fun of Tiong, who later decided to press charges. The police finally took the drunk passenger away, and he was charged with "voluntarily causing hurt".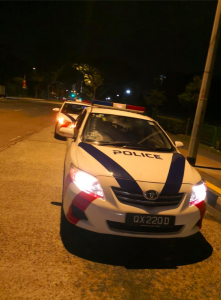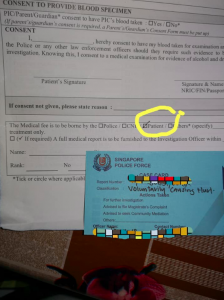 Follow us on Social Media
Send in your scoops to news@theindependent.sg 
No tags for this post.