A young man fell to his death from one of the top levels of a HDB block in Tampines, last Friday. According to the Chinese daily, the victim was a mere 21 years old.
Several locals appeared to have captured photos and videos of the tragic incident on their smartphones and footage capturing the untimely death has been circulating on social media and on text messaging applications like WhatsApp.
While many of these videos have since been taken down, at least one video is still making rounds online. The video, captured by residents from another block, shows the victim standing at the ledge of what appears to be the 9th floor of a residential block.
Singapore Civil Defense Force (SCDF) personnel can be seen at the scene and a large safety air mattress can be seen deployed at the base of the block, directly underneath the victim.
To the shock of the residents capturing the video, the young man walks a few feet away from where the air mattress is situated and throws himself off the ledge. He did not survive the fall.
The Independent will not share the video due to its nature.
One of the polytechnic classmates of the victim has since urged Singaporeans on reddit to refrain from sharing the videos of the incident as it disturbs the victim's family, who remain traumatised. The classmate, u/vane2266, asked redditors to report the videos if they come across them:

Redditors responding to u/vane2266's request have expressed disgust that Facebook allowed one of the videos to be played in Facebook users' video autoplay feed:

An SCDF national serviceman also tried to answer netizens' questions about why only one large safety mattress was deployed: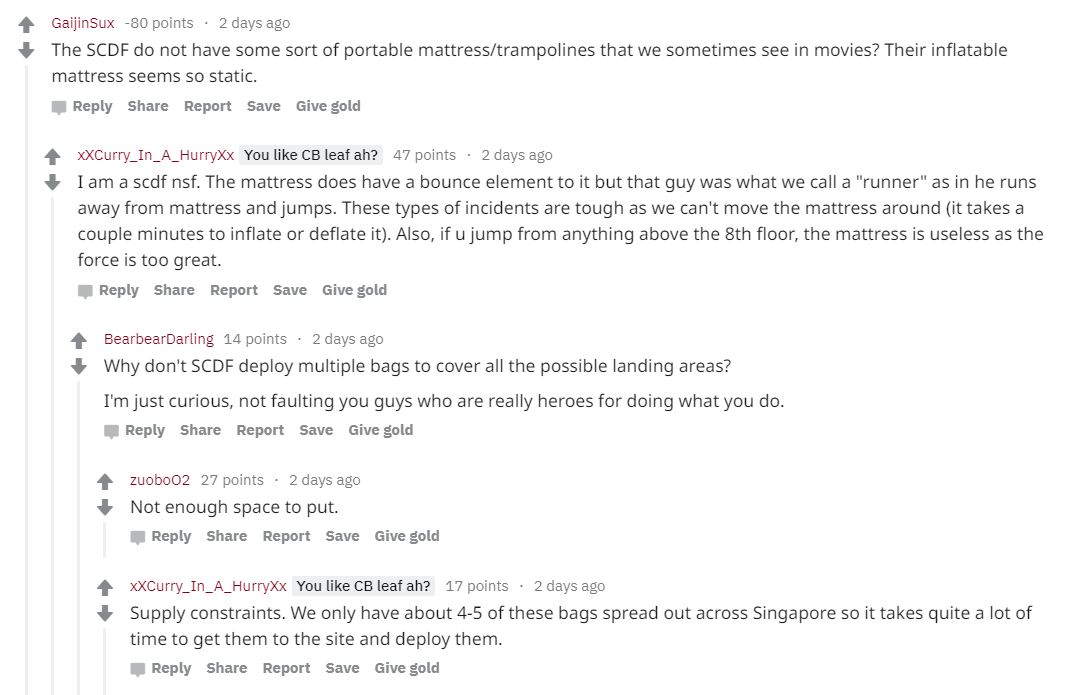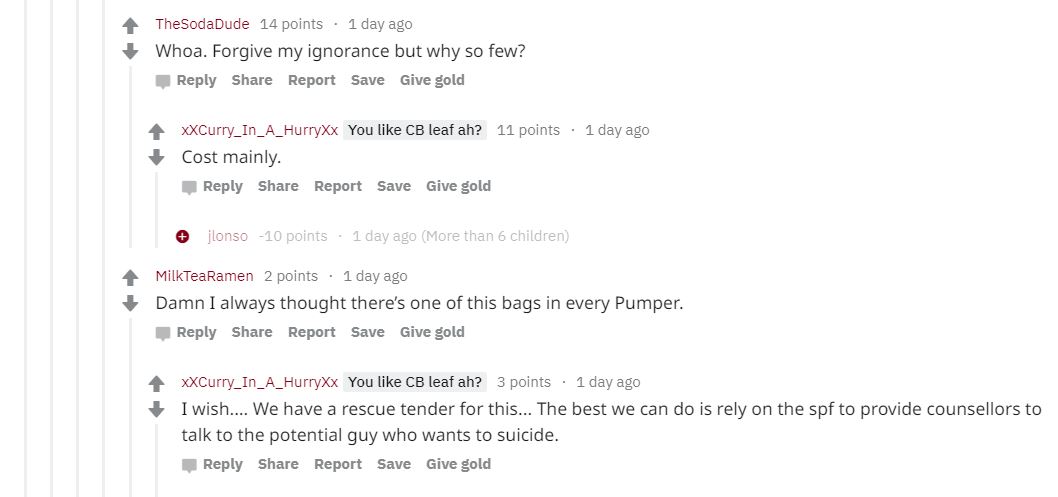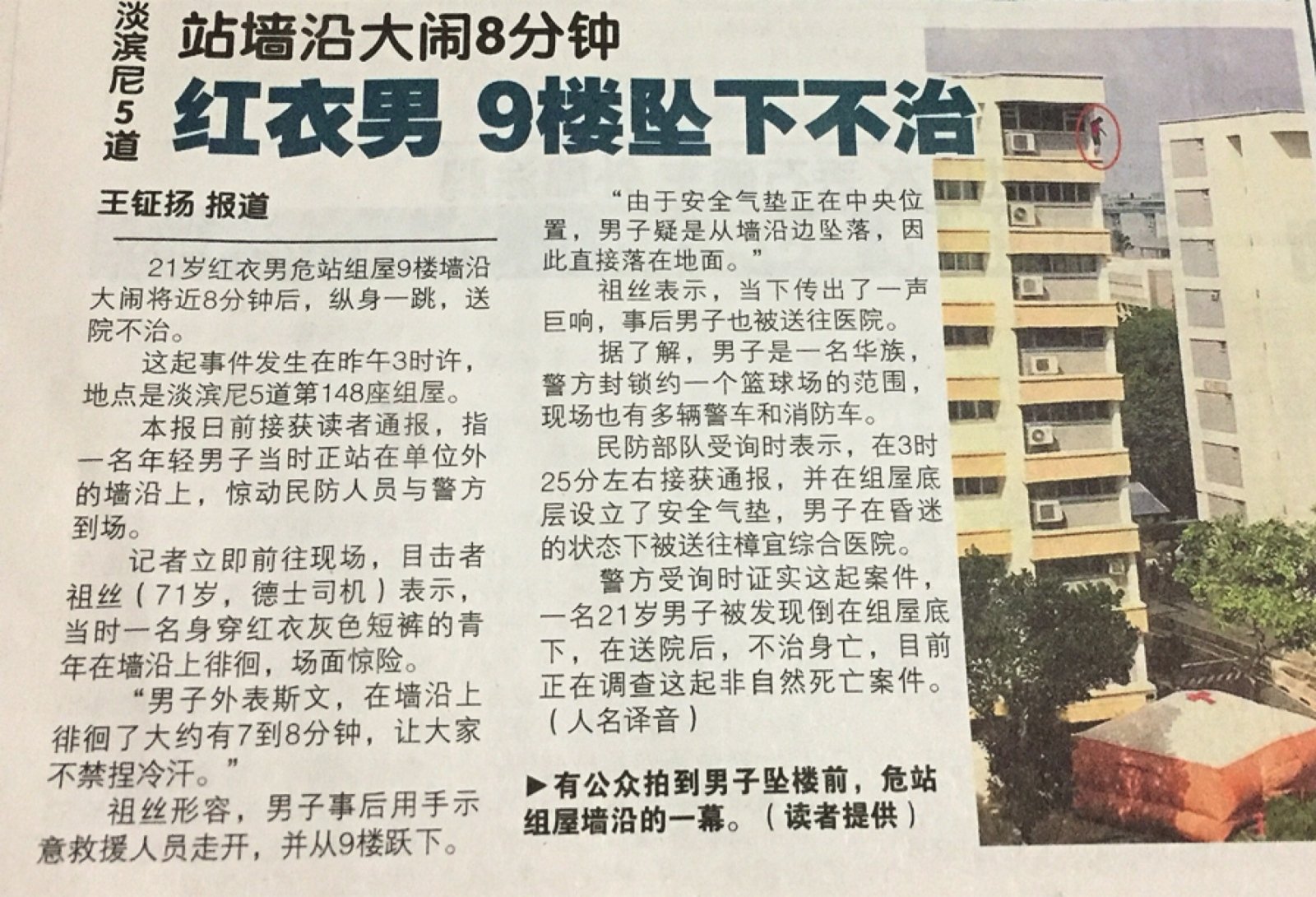 Follow us on Social Media
Send in your scoops to news@theindependent.sg 
No tags for this post.