The island of Boracay in the Philippines, renowned for its powdery white sand, sparkling turquoise waters and legendary beach parties, was reopened for tourism on October 26 after six months of rigorous rehabilitation ordered by President Rodrigo Duterte. Singaporeans, it's time to pack your beach things, leave your stresses at the airport and get that tan you've been waiting for. Boracay is pristine once again.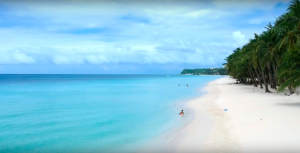 Boracay has spent most of its time topping best-islands-in-the-world lists and playing host to a slew of local and international tourists who were drawn to the tiny island's unparalleled beaches, transformative sunsets and flaming-hot nightlife.
However, as tourism went unchecked for decades and the island was accommodating around 40,000 sun-loving tourists during peak times, it eventually deteriorated into a state that President Duterte bluntly called "a cesspool". He declared it shut on April 26 of this year, imposing a six-month rehabilitation project that would completely transform the island.
The sea and the beach fronts were stripped of trash and rigorously cleaned, businesses were pushed back 30 meters from the waterline, and vendors, masseuses, bonfires and even the famous giant sand castles were removed from the sand.
The result is a Boracay that's restored to its former glory.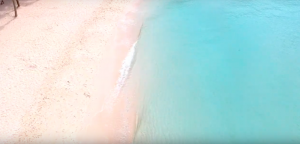 Boracay has been cleared of clutter and emptied of trash, creating a lot of open space. Construction of roads and renovations of some hotels and resorts are still ongoing, but the island has reopened its beautiful doors to tourists, with a few strict rules recently put in place to protect the environment and help Boracay maintain its clean slate.
Boracay's maximum capacity has been set to around 19,215 people a day (of that number, only 6,405 tourist arrivals per day are allowed). Businesses wishing to reopen must comply with the island's new rules before they are given the go-ahead by the government. All accommodations are required to have a no booking, no entry policy. Reservations and bookings must be made online and ahead of time.
All structures must be at least 30 meters away from the shore. All locals and tourists must comply with local ordinances and environmental laws. Casinos are now prohibited on the island, and so are huge shindigs like the formerly wild multi-day LaBoracay beach parties. Smoking, drinking and open fires are now banned from White Beach.
While water sports are still currently banned, the beaches are already open for swimming. Don't worry, Boracay is not going to be any less fun. The Department of Tourism in the Philippines has every intention keeping Boracay as one of the most fun and exciting islands to visit in the world.
It's also worth noting that the restoration of this gem of an island, one of the Philippines' best tourist attractions, is not yet over.
The new Boracay promises a more serene experience, with fewer bells and whistles but more space and nature views.
Feast your eyes on the new Boracay: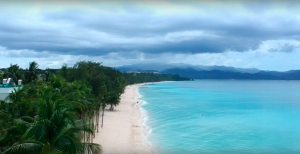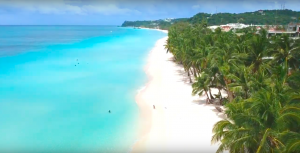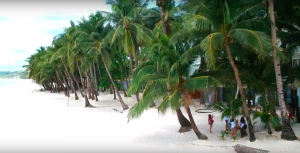 Boracay is a paradise that has captivated solo travellers, friends, lovers and families. With its new lease on life, Boracay is ready for (environmentally-friendly) action and promises to deliver a more genuine tropical island experience.
Perfect weekend getaway for your long weekend in Singapore
Cross one of the world's most beautiful islands off your bucket list –  it will be worth it.
Return flights from Changi Airport to NAIA (Ninoy Aquino International Airport) in Manila (MNL) and back start from S$200 (for both flights) on Skyscanner and take a little under 4 hours only one way.
From NAIA, option one is to fly to Boracay-Caticlan Airport (MPH). Flights start from S$80 and will take around an hour and 15 minutes.
From Boracay-Caticlan Airport (MPH), take a tricycle to Caticlan Jetty Port (10 minutes, around S$1.30).
There is a terminal fee of around S$3 and an environmental fee of around S$2 at the Caticlan Jetty Port.
From Caticlan Jetty Port, take a boat to Boracay (20 minutes, around S$.70).
The second option from NAIA in Manila (MNL) is to fly to Kalibo (KLO). Flights start from S$59 and will take around an hour and 15 minutes.
From Kalibo (KLO), take a commercial van (1.5 – 2 hours, around S$250), a bus (2.5 hours with stops, around S$7), or a private taxi (2-2.5 hours, around S$26) to Caticlan Jetty Port. 
From Caticlan Jetty Port, take a boat to Boracay (fees listed in numbers 4 and 5 apply).
That's it! From there, it's easy to get around Boracay – there are tricycles to ride and motorcycles to rent. After that, all that's left is for you to enjoy one of the most beautiful islands in the world.
Time to add Boracay to your must-visit list. An unforgettable tropical paradise holiday awaits!Follow us on Social Media
Send in your scoops to news@theindependent.sg