Singapore – January 3 was a big day for Toto lottery. Mainly because records were broken when only one person won the jackpot of more than S$9.7 million.
Here are the winning numbers: 12,22,26,37,40,47 with the additional number of 33.
For Group 7 with a share amount of S$10, there are 357,131 winning shares. This means that each one will win S$10 for their ticket with 3 numbers matching the winning combination. The same goes for Group 6 that needs 3 numbers plus the additional in order to win S$25. This group had 26,865 winning shares. Group 5, that needs 4 winning numbers and has an S$50 winning amount had 19,466 winning shares. There were 1,080 winning shares for Group 3 with a share amount of S$1,984. This would mean that those who had 5 numbers matched would be splitting the share amount. Group 2, needing 5 + the additional number, had 13 winners and they will be splitting the share amount of S$76,332.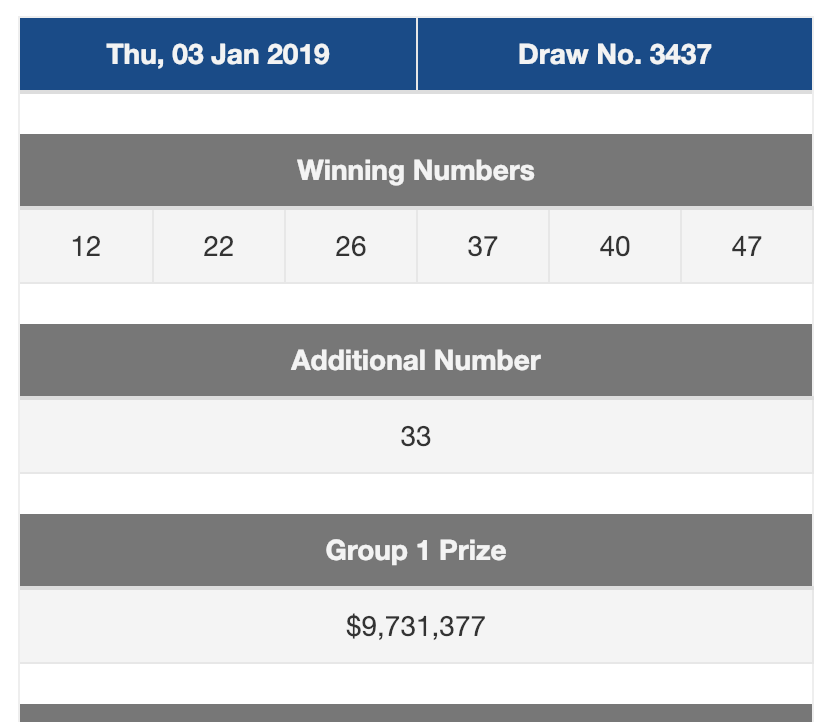 Lastly, Group 1, with a share amount of S$9,731,377, will be received by only 1 winner, with no need to share with anyone else. Let's look at the numbers to gauge the chances of winning the jackpot. Basically, there is 1 chance in 13,983,816 of getting the Group 1 prize which means one will need to buy almost 14 million tickets before being assured that one combination will win the jackpot prize.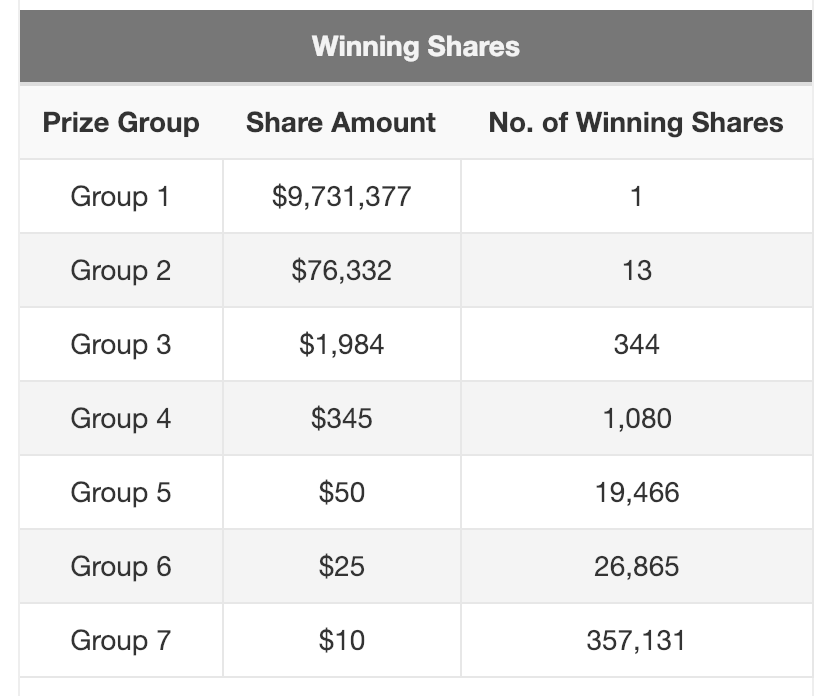 The recent win has beaten the record set in 2016 of the highest prize money won by a single person by S$200,000. Since December 2017, there have been 8 jackpot draw winners that were snatched by a single person.
In case you were wondering, the winning ticket was bought from NTUC FP Changi Business Park Hypermarket – 8 Changi Business Park Ave 1 #01-51 & #02-51 (1 QuickPick Ordinary Entry)
Netizens are not satisfied with the released information and are asking for more details regarding the winners, especially those from the top Groups, to prove that they exist.

Many are also wondering if the jackpot winner is Singaporean or a foreigner.
Amidst all the jealous remarks, there are still those that congratulated the winner.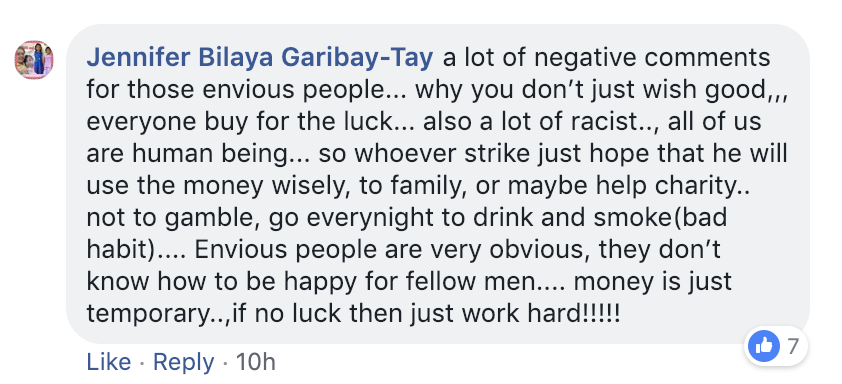 Follow us on Social Media
Send in your scoops to news@theindependent.sg