A National Serviceman earned widespread praise online after a photo of him helping an elderly woman cross the road safely went viral on social media.
According to an eyewitness, other pedestrians ignored the elderly lady but the NSF ensured that the woman crossed the road safely and even helped direct traffic. The eyewitness felt that the NSF "should be recognised for this small but significant gesture."
Netizens responding to the picture praised the NSF and thanked his parents for raising him right. Netizens also called on the Singapore Armed Forces to give the NSF an award or commendation for his kind act: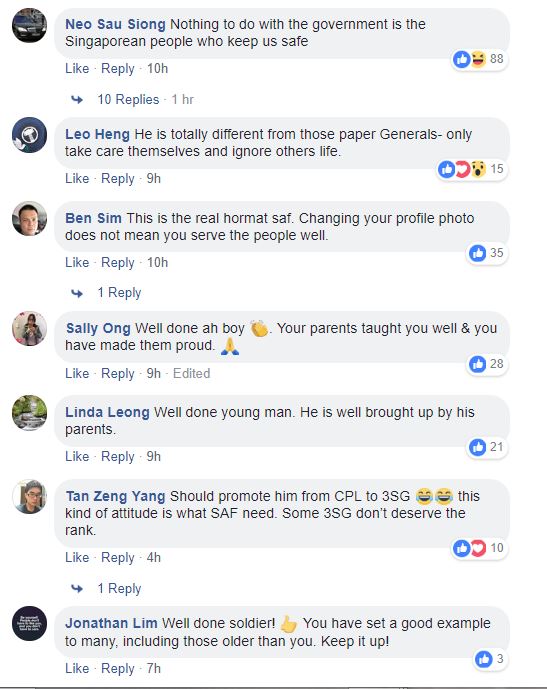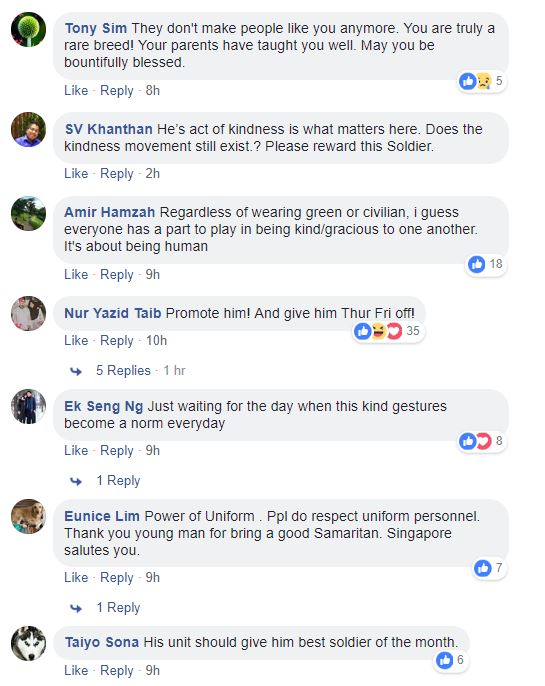 Earlier this year, a group army medics drew praise after they stopped to help four children between the ages of 10 and 14 and a school van driver who were caught in a traffic accident along Mandai Avenue on 25 April.
The servicemen were on their way to an outfield exercise when they came across the accident and attended to the accident victims promptly:
https://www.facebook.com/oursingaporearmy/posts/10156121406601063
Send in your scoops to news@theindependent.sg