Following the international hearing on fake news and disinformation held in London on Tuesday, November 27, many netizens ironically took to Facebook to question why Senior Minister of State for Law and Health Edwin Tong still maintained an account on the platform.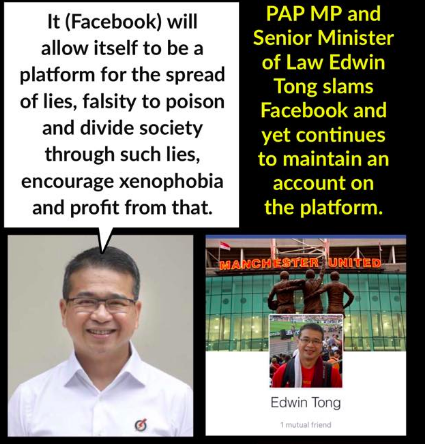 Some would say that Mr Tong grilled Mr Allan, Facebook's vice-president of policy solutions, about a post that was written in Sinhalese in March, which called for the killing of all Muslims. Mr Tong then asked Mr Allan if the post breached thesocial media company's terms of service, to which Mr Allan agreed.
During the hearing, Mr Tong also told Mr Allan that there were several other cases such as the one in Sri Lanka, and added that they "should not be allowed to happen ever".
Mr Allan expressed his shame that these lapses occurred.
Many netizens online questioned why Mr Tong maintained an account on Facebook despite slamming Facebook and their representative at the hearing.
They also pointed out that Mr Tong, during the hearing, called Facebook out for not maintaining community standards and even cited Sri Lanka as an example of a country that banned Facebook.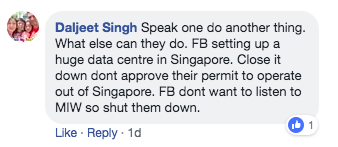 https://theindependent.sg.sg/facebook-admits-its-serious-mistake-after-edwin-tong-questions-their-inaction-with-regards-to-sri-lankan-hate-post/
________________________________________________________________________
obbana@theindependent.sg
Follow us on Social Media
Send in your scoops to news@theindependent.sg