Education Minister Ong Ye Kung's tongue-in-cheek Instagram post, about how he worked so hard that the 'E' key in his laptop keyboard wore off, does not appear to have impressed several locals who believe that the Minister is just praising himself for being hardworking.
This, after Minister Ong posted this photo on Instagram last week, with the caption, "I worked so hard that my E fell off…"
While over 300 Instagram posts liked Ong's post over the past week, several netizens responding to the picture and caption on Facebook have not taken very kindly to what they perceive to be Ong's insinuation that he works hard.
The following meme mocking Ong's Instagram post has been making the rounds on social media. In just one hour, the meme has gained over 150 reactions and nearly 85 shares: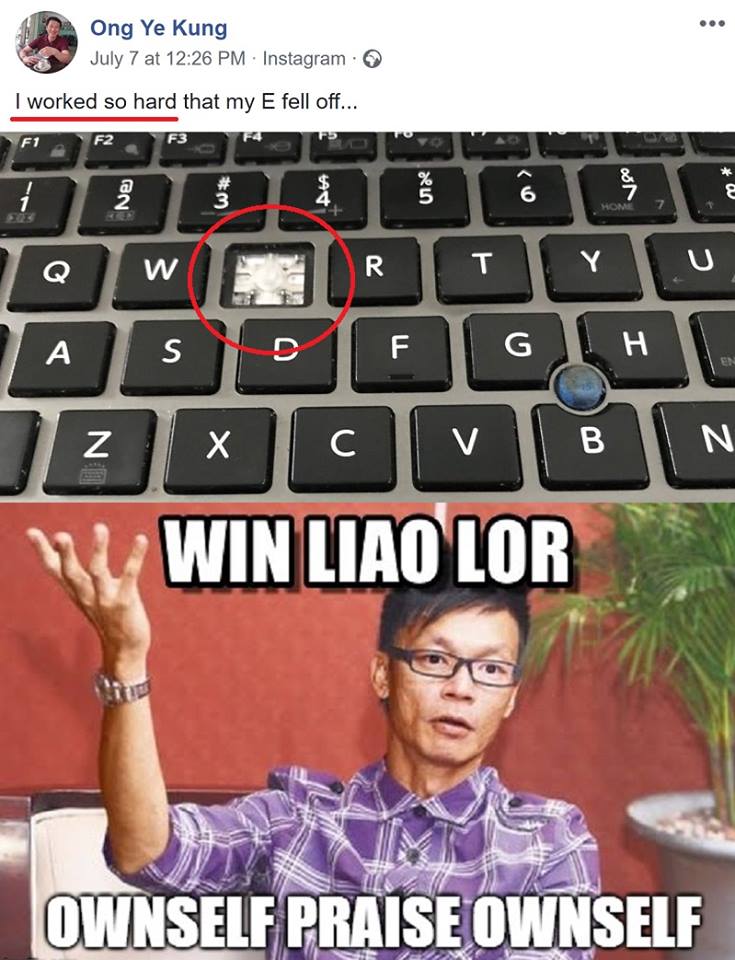 Netizens commenting on Ong's remarks largely felt that he was praising himself and joked that Ong perhaps posted the photo, worried that PM Lee might not know how hard he works: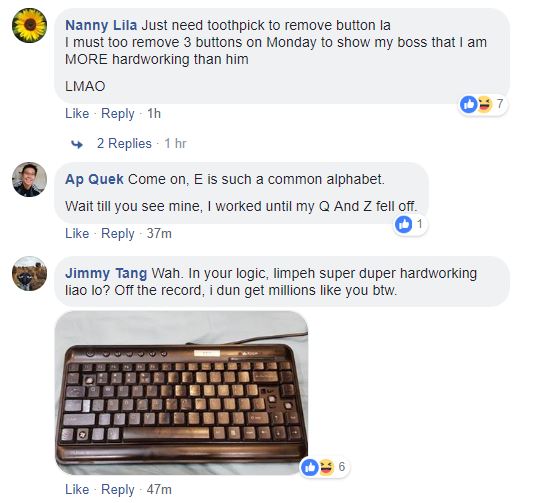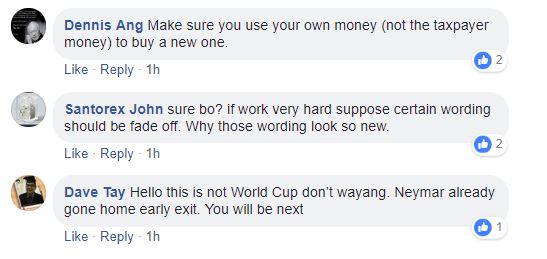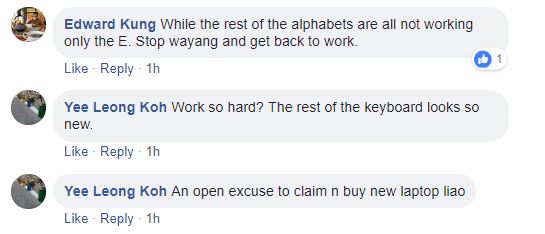 These netizens' less-than-savoury view of Ong may have been triggered by the recent $365/year parking permit saga.
Already riled up over the fact that elected MPs pay much lower rates for parking in housing estates than ordinary folks, many Singaporeans grew even more irate this week when Ong advised new NIE graduates to be a role model and walk the talk:
Ong Ye Kung tells NIE teachers to be a role model and walk the talk as $365/year parking permit for MPs continues to rile locals
Follow us on Social Media
Send in your scoops to news@theindependent.sg