Hundreds of netizens on social media have expressed outrage at the way SingPost nearly fooled a small business owner that they had distributed the flyers he paid a hefty $7,000 for when they did not do the job.
Last week, we reported that a local massage parlour owner, Mr Tan, had splashed thousands on SingPost's Admail service, which promised to print and distribute flyers advertising his massage parlour to mailboxes in the Sengkang and Punggol areas.
Mr Tan, a Sengkang resident himself, waited patiently for a flyer to arrive in his own mailbox and was left confused when he did not receive one: "SingPost arranged for the flyers to be distributed between 26 November and 4 December. I stay in Sengkang, but after waiting and waiting I didn't receive any flyer."
When his staff who also live in the area reported that they did not receive flyers as well, Mr Tan emailed SingPost to ask what had happened and they replied to him with multiple pictures as evidence (as pictured above) that the flyers were indeed distributed in the requested regions.
Mr Tan, however, noticed that all the flyers in the "photo evidence" bore the numbers "2709" and a mark on the top right-hand corner of the page: "I checked the photos from SingPost and saw that the same flyer with '2709' and the mark were put in different letterboxes, so obviously that was the same flyer that it was in all the photos."
SingPost only re-opened the investigation, rectified the matter and disciplined the staff involved after Mr Tan made against the company, which is an associate company of Singapore Telecommunications Limited (SingTel).
Hundreds of netizens have pointed out that Mr Tan may have been duped of his $7,000 if he or his staff did not live in Sengkang-Punggol or if he did not question the "evidence" SingPost sent him.
Some netizens even asked government authorities like the Attorney-General's Chambers (AGC) and Info-comm Media Development Authority (IMDA) to investigate and take action against SingPost:




Several others expressed disgust at the way the SingPost staff nearly fooled Mr Tan and opined that SingPost "cannot be trusted anymore":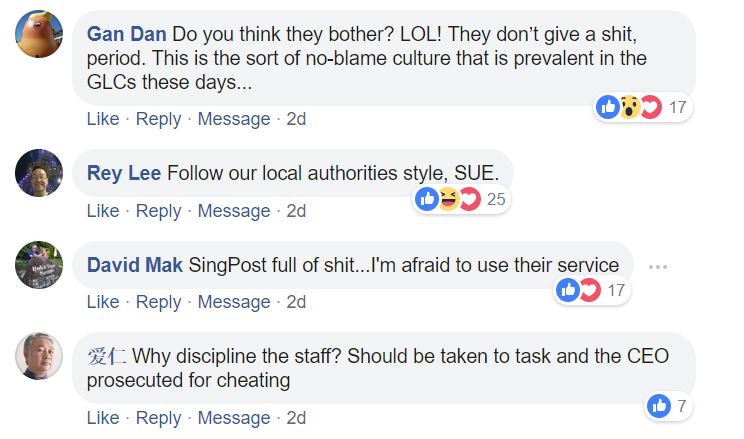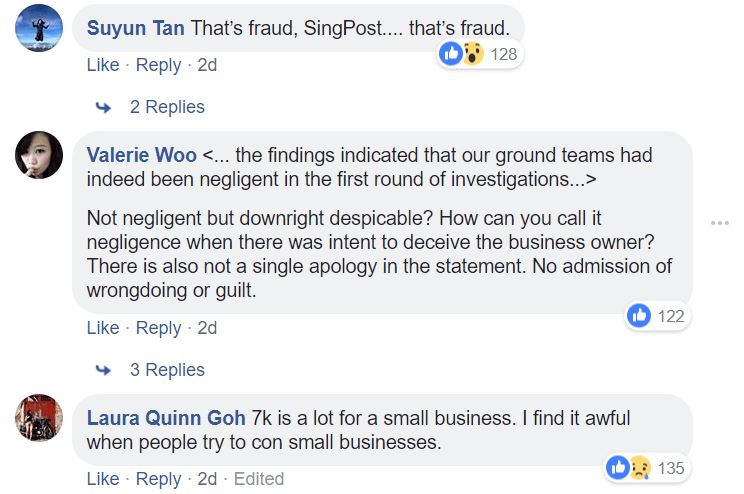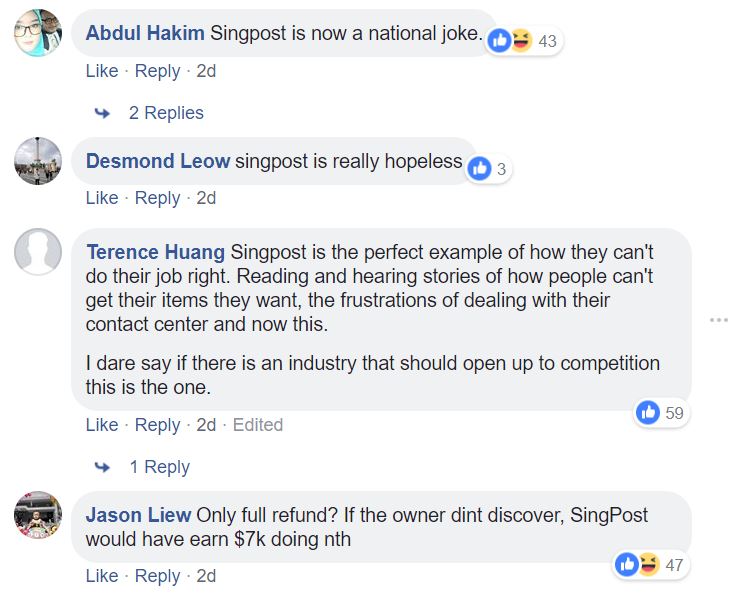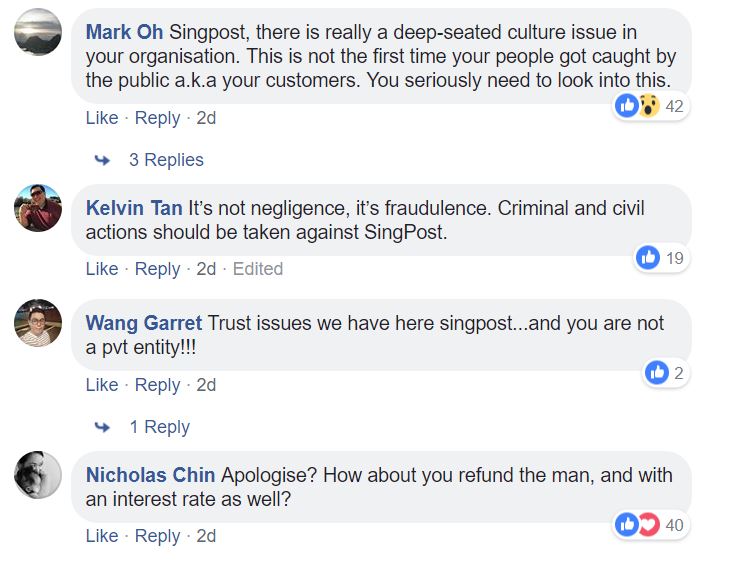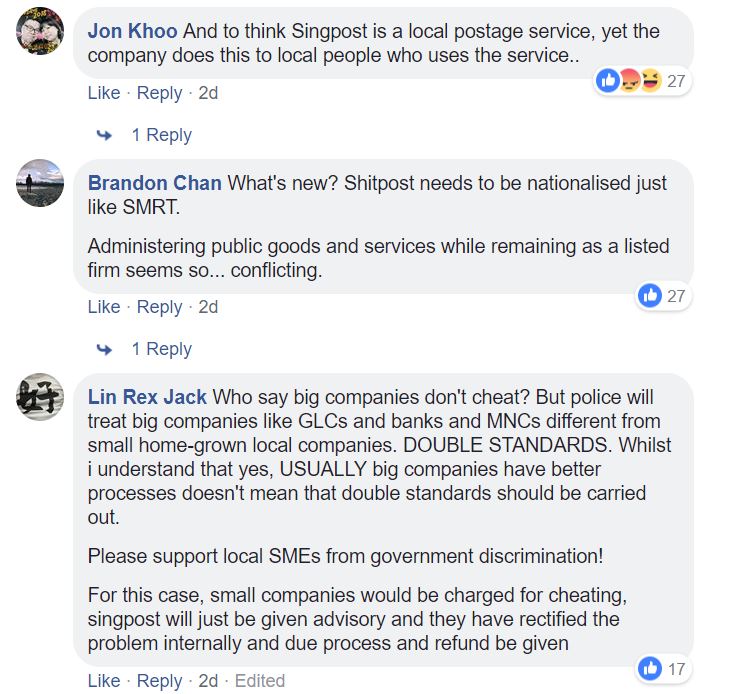 Follow us on Social Media
Send in your scoops to news@theindependent.sg 
No tags for this post.