It appears that the uproar against the Indian national who disrespected the Singapore flag is not completely over, even after his employer DBS Singapore revealed that the Singapore permanent resident is no longer working for the local lender.
on Facebook, even after his employer DBS Singapore said that it has counselled him over the matter.
Formerly a member of DBS Singapore's Consumer Banking Operations Team, Avijit Das Patnaik, posted an image of a Singapore flag being ripped up to reveal an Indian flag to 11,000 member-strong Facebook group 'Singapore Indians & Expats' on the occasion of India's 72nd Independence Day on 15 Aug 2018.
In his post, Patnaik wrote "Phir bhi dil hai…" – a term which refers to the title of a 2000 Hindi movie, Phir Bhi Dil Hai Hindustani, which translates into "Still my heart is Indian".
The backlash against Patnaik was so severe, with the police getting involved as well since treating the Singapore flag with disrespect is an offence here, that Patnaik had to delete his social media and online networking accounts.
DBS Singapore also responded to public outrage and revealed that it had "counselled" Patnaik. DBS Singapore earned widespread criticism from Singaporeans for not taking harsher action against Patnaik, with several locals threatening to close their bank accounts, that the Singapore lender later said that Patnaik has left the organisation.
Despite this, some Singaporeans remain upset. Leading the charge on social media is Facebook user Debbie Simpson Ong who wrote that Patnaik's post is an "insult" to Singaporeans:
"While everyone is rejoicing about the guy who was "no longer with the bank". He disrespected our national flag, he is still a permanent resident here. The government is still allowing him to stay, this means they can still do it and Singapore is allowing any Tom, dick or harry to disrespect our national flag.

"No ministers speak up on this issue, no action is taken. The only repercussion is maybe, he lost his job. And We don't know did he get dismissed or transferred.

This is not a victory for the people, this is an insult and a lost to Singaporeans. Please stop rejoicing cos he is "no longer with the bank!" This is an insult splat onto your face and you are still cheering it. Why LKY say we are daft? This is one good example."
Ong's original post has received almost 175 reactions and over 140 shares on Facebook so far, with another Facebook page that shared the post garnering an additional 140+ reactions and 70+ shares.
While the majority of netizens have supported Ong's suggestion, a handful of locals opined that it is time to forget this incident, since Patnaik has apologised and seemingly lost his DBS job: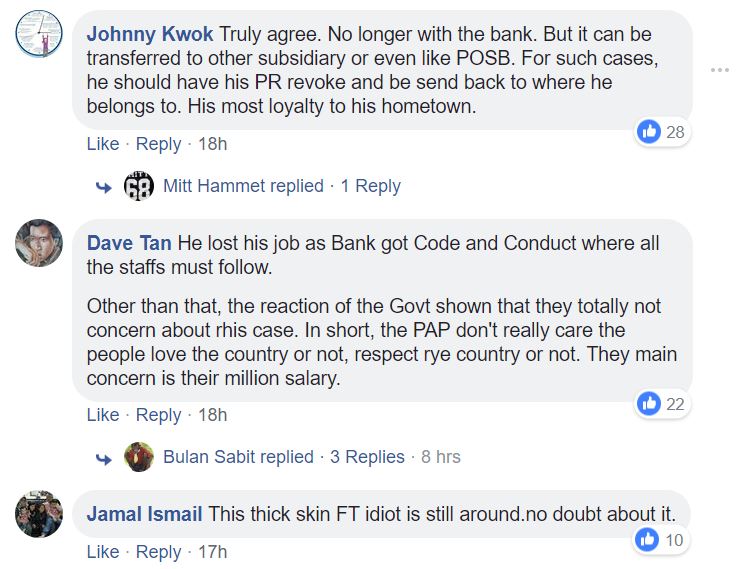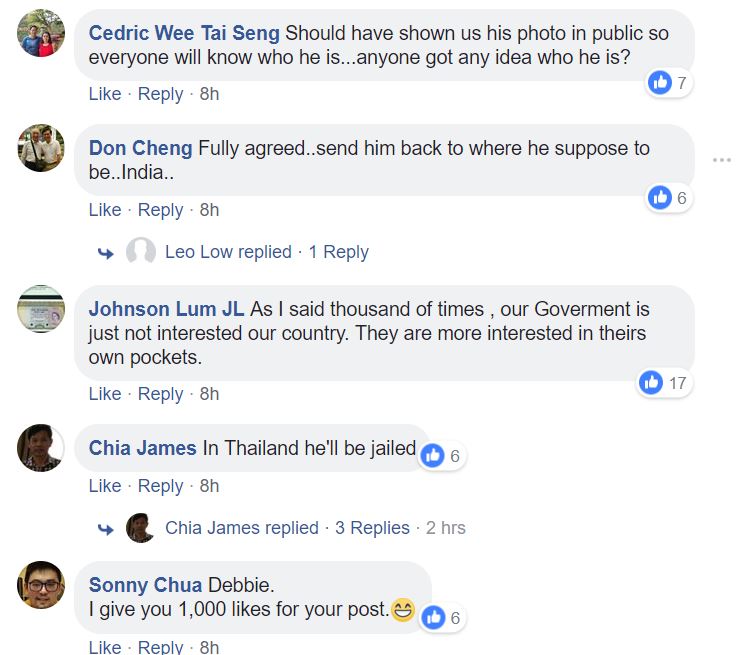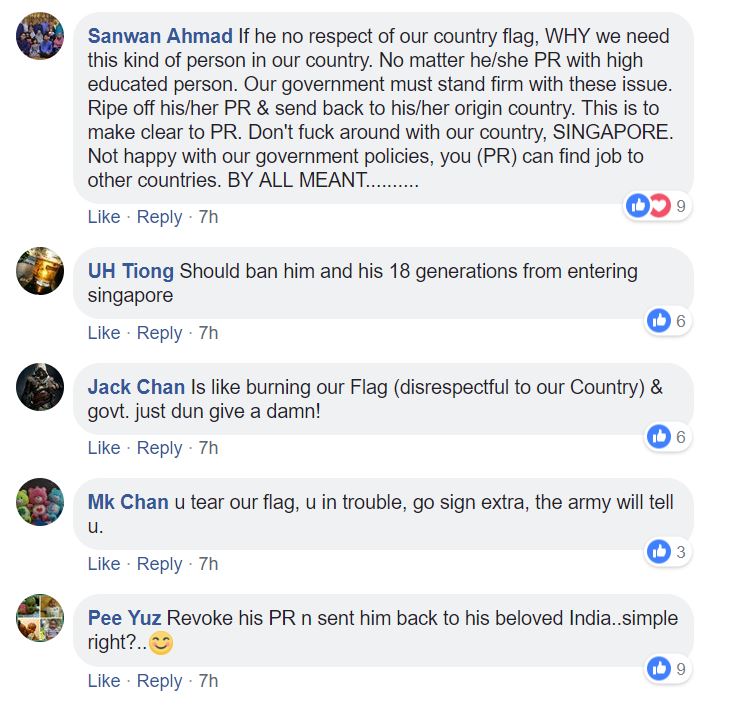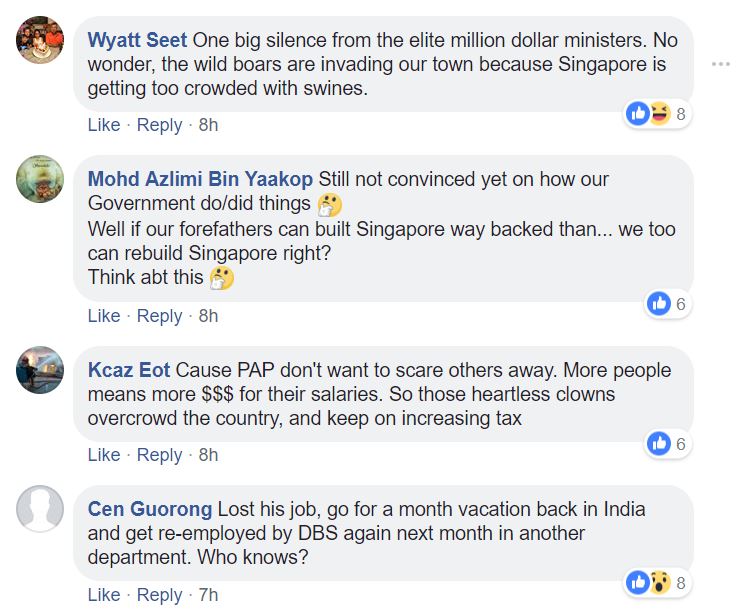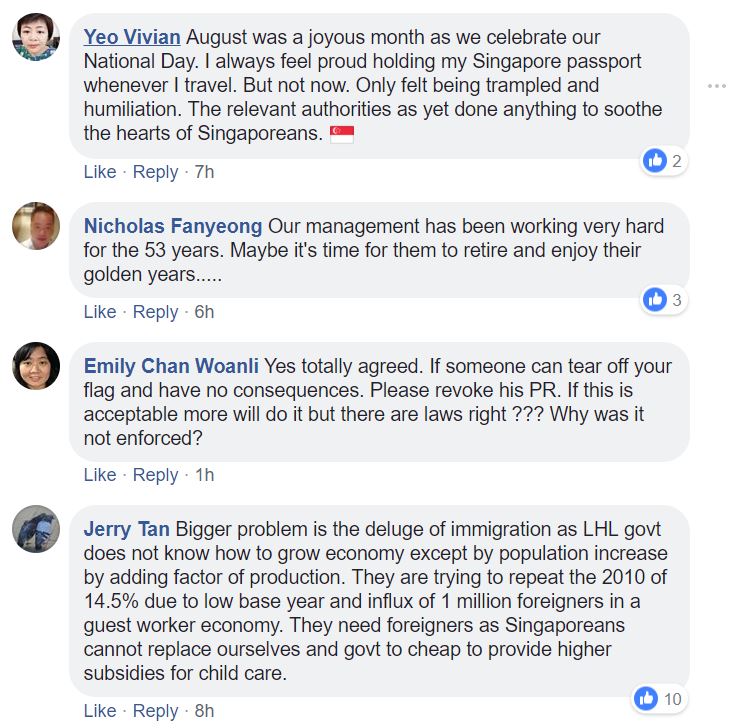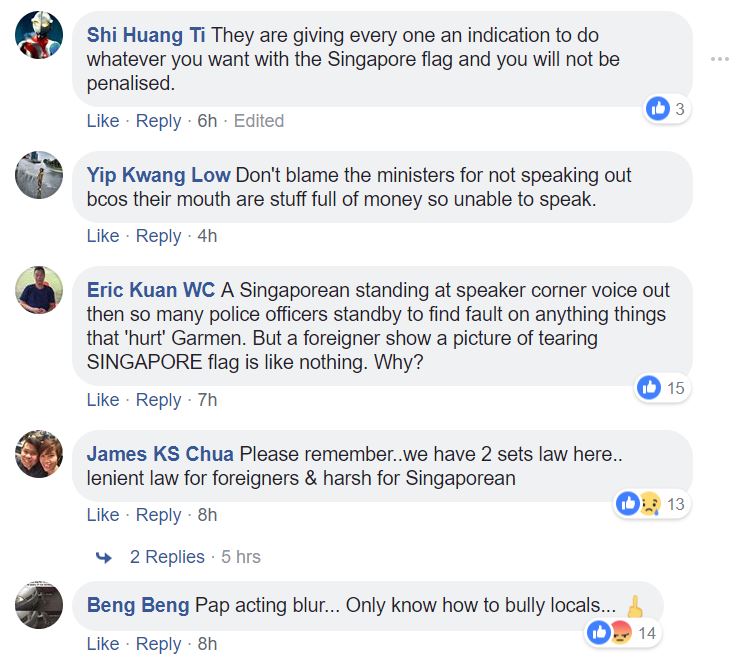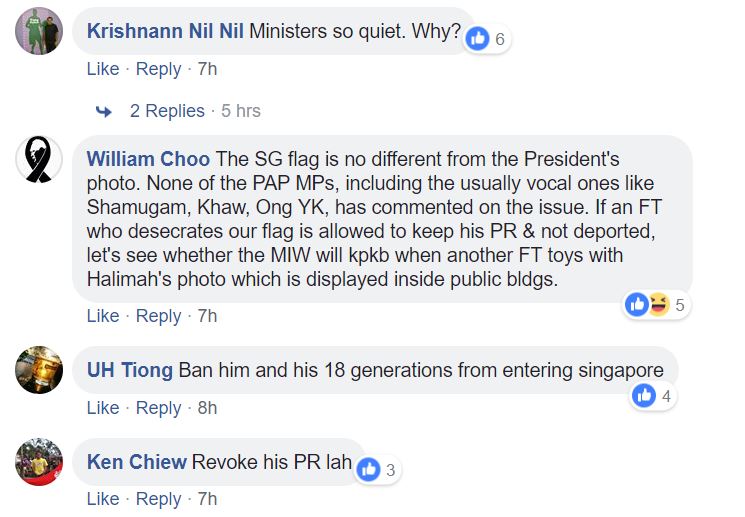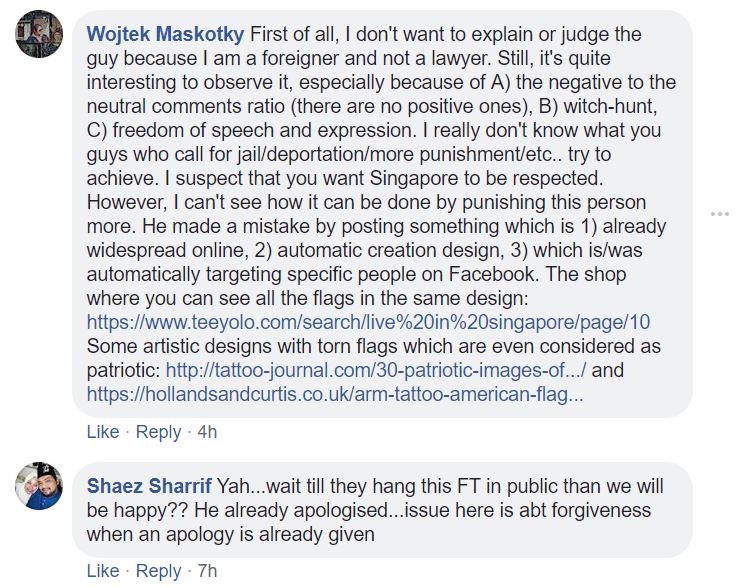 Follow us on Social Media
Send in your scoops to news@theindependent.sg 
No tags for this post.