Fans of the musical thriller Sweeney Todd, get excited! Steven Sondheim's macabre Broadway masterpiece, presented by the Singapore Repertory Theatre, is set to hit the Singapore stage in Sands Theatre, Marina Bay Sands, this November 2019. And it's starring no less than legendary songstress and Tony- and Olivier-Award winning actress Lea Salonga.
For the first time ever, the demon barber of Fleet Street and the rest of Sweeney Todd's motley crew of strange characters will grace the stages of Singapore, after performances in Manila, Philippines. For forty years since its debut in Broadway in 1979, Sweeney Todd has kept fans mesmerised with its macabre storyline, whimsical music and grisly cast of miscreants.
For those who don't know, it's a gruesome (yet fun) tale of a murderous barber whose dark desire is killing, and by his side is his most beloved partner-in-crime, a baker whose specialty is (human) pie. A film version directed by Tim Burton was released in 2007, starring Johnny Depp and Helena Bonham Carter.
We won't go into all the gory (pun intended!) details; go see it for yourselves!
Lea Salonga herself invites you to the production in this video on the Singapore Repertory Theatre Facebook page:
Lea Salonga stars in Sweeney Todd! 15% Early Bird till 1 July.

Tickets for Sweeney Todd are now on sale, with a 15% Early Bird Discount till 1 July! Sweeney Todd is finally making its Singapore premiere 28 Nov – 9 Dec 2019.Starring Tony-award winner Lea Salonga as Mrs Lovett, Sweeney Todd is the infamous tale of an unjustly accused barber who returns from exile seeking vengeance. Book your tickets via www.srt.com.sg/sweeneytodd now to secure the best seats, and get ready to attend the tale of Sweeney Todd.

Posted by Singapore Repertory Theatre on Monday, June 17, 2019
This production of Sweeney Todd stars two talented Filipinos—rock icon and musical theatre star Jett Pangan (Next to Normal, Rock of Ages) in the titular role of the barber-cum-serial-killer and the magnetic Lea Salonga (best known for her role as Kim in Miss Saigon and for the beautiful singing voices of Disney's Jasmine in Aladdin and Fa Mulan in Mulan) as his quirky and blood-thirsty accomplice Mrs. Lovett.
Speaking of the sinister baker, check out this sneak peek of Salonga's Mrs. Lovett below: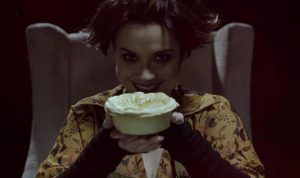 Singapore, mark your calendars: Sweeney Todd will be performed in the Sands Theatre of Marina Bay Sands from November 28 to December 8, 2019.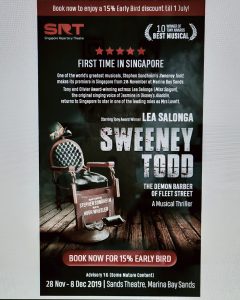 While Sweeney Todd is bloody and gory, it tells a tale that's more than skin deep. This moving story is about revenge, love, madness, justice, sadness, and acceptance—at the end of the day, it's about the fragility of the human heart and exposes the lengths people will go to survive in a harsh and sinister world.
"Audiences will be affected by the humanity and inhumanity of the piece," Salonga said. "I empathise so much with Sweeney. He might be a murderer but he's not the villain. He was wrongly accused of a crime and lost everything – that's something people can still relate to today, with international stories of people being wrongly accused by the legal system and police brutality."
We grabbed some of the promotional posters for the Manila showings of the production to get you excited: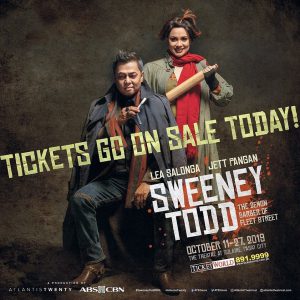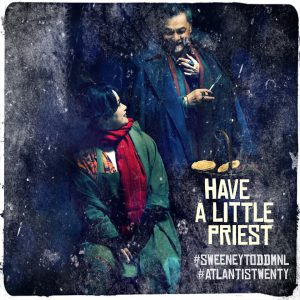 Ticket prices are set from $55, with a 15 percent Early Bird promotion ongoing till July 1 for select categories. Get your tickets today!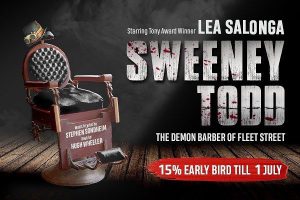 /TISG
Follow us on Social Media
Send in your scoops to news@theindependent.sg