There are people who go the extra mile in doing their jobs , performing extraordinary acts of kindness that make a difference in the lives of others.
Take the example of this one bus driver for instance. On the Facebook page All Singapore Stuff on Wednesday, February 20, a reader named Jack uploaded a 2-minute video from the inside of a bus, wherein, at every stop, the bus driver can be seen patiently opening up an umbrella for people getting on the bus and for those alighting from the bus, thereby helping keep all the passengers dry.
All Singapore Stuff captioned the post, "This bus driver is awesome liaos! He provided an extra service, even when he did not need to. Bus driver of the year!" (sic)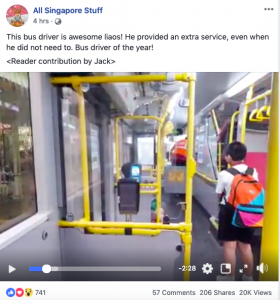 His act of kindness has not failed impress netizens, who have viewed the video more than 20,000 times and shared it more than 200 times.
Many netizens have praised him for his thoughtfulness.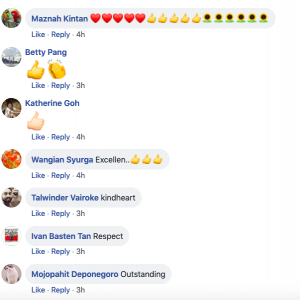 Others said more bus drivers like him are needed, since some don't even help mothers who are struggling with their small children

Others wondered if any of the passengers had bothered to thank the driver

Follow us on Social Media
Send in your scoops to news@theindependent.sg