The Ministry of Health reported yesterday that it is putting an end to foreign patient referral contracts and that it has instructed all public hospitals to terminate their contracts with foreign agencies that refer patients from abroad to local hospitals.
Some of the Government hospitals here that have used such foreign agencies include the Changi General Hospital (CGH), Singapore General Hospital (SGH) and National University Hospital (NUH).
According to news reports, foreign agents work with local hospitals to refer foreigners to seek treatment in Singapore. These agents, who assist potential patients to find a local hospital that is the best fit for them and even help to arrange specialist appointments, earn a hefty cut of up to 8 per cent of a foreign patient's hospital bill as a commission fee for their services.
One of the largest such foreign agencies is based in Jakarta, Indonesia and has been referring foreign patients to Singapore public hospitals for over a decade.
The agency, HCM Medika, has sent about 15,000 Indonesian patients to hospitals in Singapore and Malaysia over 11 years. It's website boasts that it is an "official partner" of the following Government and private hospitals in Singapore: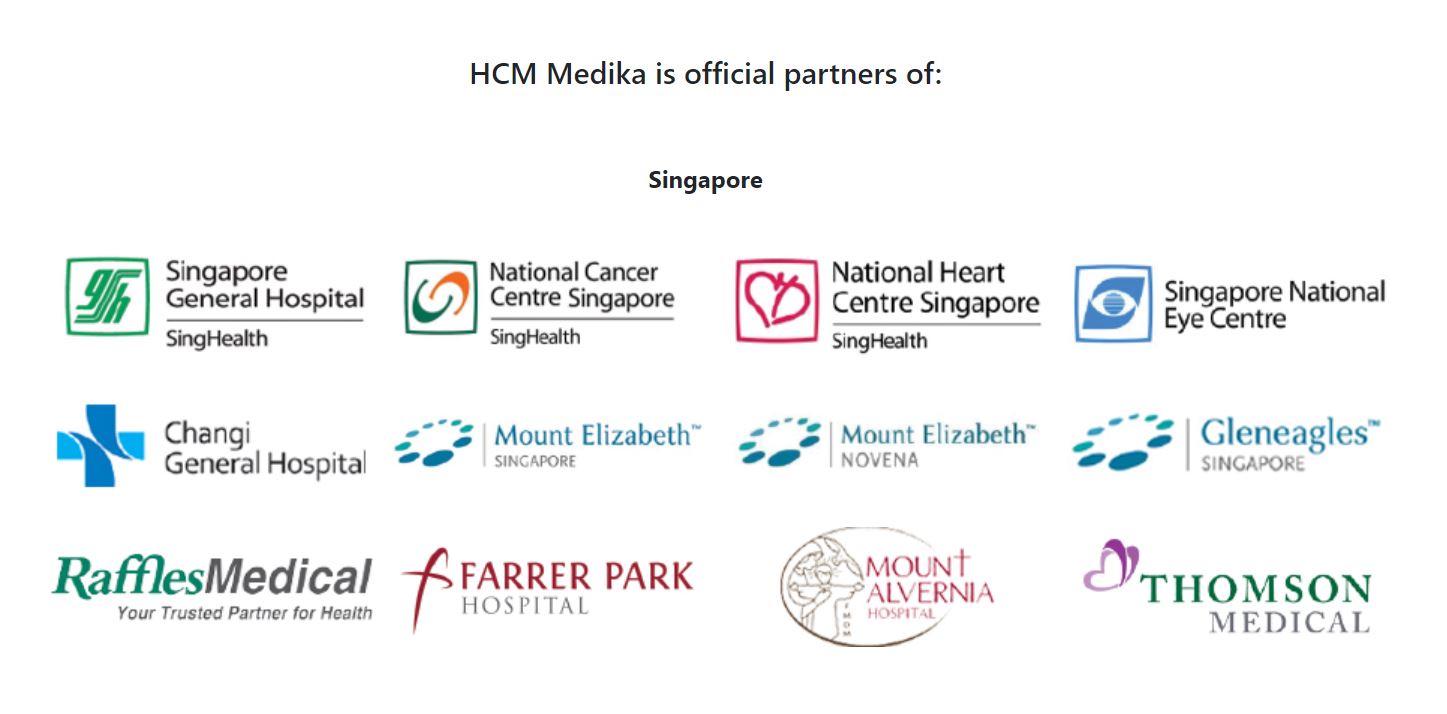 The agency, that was established in 2007, says that it was founded to "help Indonesians to get great quality medical care from government hospital in Singapore". The agency's website claims:
"We have an official agreement with various hospitals in Singapore and Malaysia to facilitate Indonesians going to those respective hospitals for medical treatment. Our recommendation is always based on patient's medical need and budget."
Interestingly, the agency's services are provided free-of-charge to foreign patients since the hospitals allegedly pay the company. The agency says: "As official partners of hospitals in Singapore and Malaysia, all our services are free of charge. No hidden cost or mark-up."

HCM Medika helps patients by recommending hospitals and specialist according to each patient's needs. The agency also says that they liaise directly with doctors to get doctors to review each patient's case, besides helping patients make appointments and providing patients with cost estimates: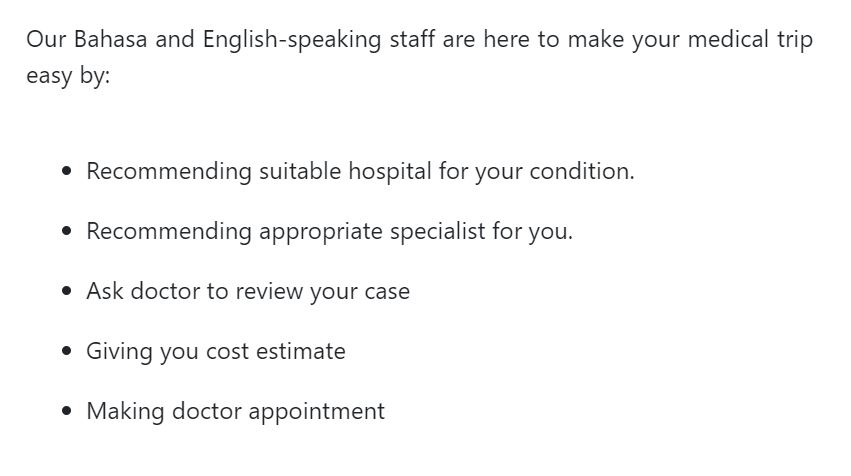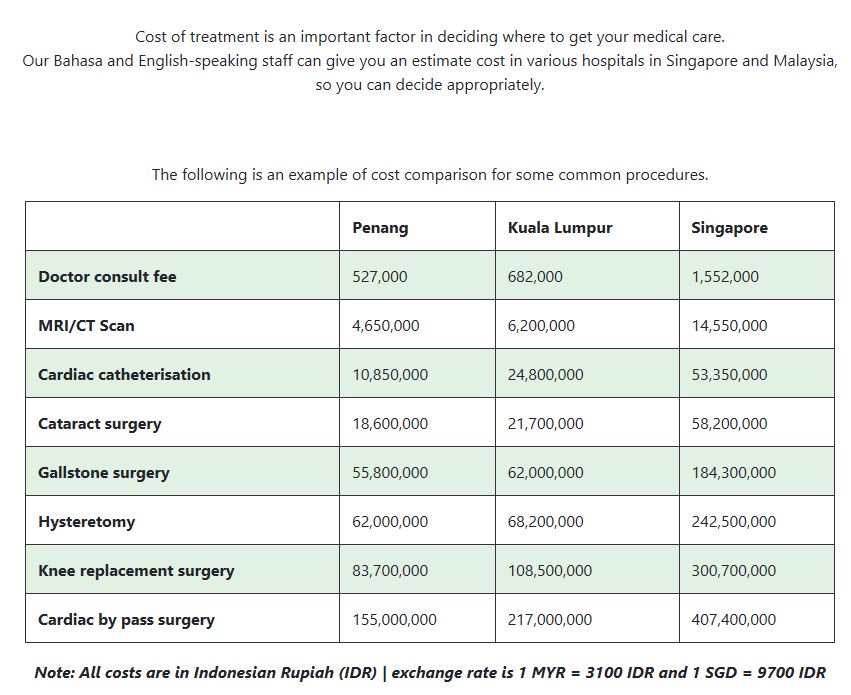 HCM Medika further boasted that their staff regularly visit Singapore and Malaysia to "learn about the latest developments" and to "meet with various doctors and hospital staff". It added:
"That way, we can give our customers more useful insights. Thanks to the hard work of our staff and the continuous support from our clients, we have grown from a small operation to a well-established company with offices in Jakarta and in Bandung".

Speaking to reporters, one local doctor slammed the practice of getting foreign agencies to refer patients from abroad for a fee.
Consultant neurosurgeon of International Neuro Associates, Dr Keith Goh said, "This practice of giving a 'referral fee' to 'medical agents' is unethical," as he noted that an 8 per cent cut of a hospital bill of $500,000 would amount to $40,000, "which is more than the annual salary of a staff nurse."
After nearly a decade of not banning such practices, MOH has now told hospitals that they are no longer allowed to "actively market themselves to foreign patients" since the priority of public healthcare institutions must be to serve Singaporeans' healthcare needs.
MOH's decision comes after the public hospital bed crunch across Singapore, in recent years.
In one notable case in 2014, CGH pitched tents on its hospital grounds to accommodate patients after reaching 100 per cent bed occupancy and despite renting wards from private hospitals to hold patients.
One Singaporean, 60-year-old Madam Fatimah Beevi told reporters then that she waited in the Admission Transit Area in CGH for 48 hours while waiting for a B2 bed: "There was no shower room and I couldn't bathe for two days."Follow us on Social Media
Send in your scoops to news@theindependent.sg