Hundreds of netizens watching videos of Workers' Party parliamentarians' speeches expressed shock at how empty Parliament appeared to be. Pointing out that only a handful of MPs appeared to be present as opposition MPs spoke, netizens felt that it is "disrespectful" and unfair for elected officials to collect hefty salaries and be absent in Parliament.
It must be noted that parliamentary sittings are typically long and so, MPs will sometimes need to use the washrooms or take a small break. This may have been the case when the opposition MPs were speaking in the House.
This possibility, however, has not helped to stave off the anger of hundreds of Singaporeans, some of whom are demanding that the Government employ strict rules to ensure adequate attendance in Parliament.
Several netizens said that an attendance roster must be implemented and suggested that those who do not meet a certain required number of sessions should be disbarred from contesting future elections.
Another segment of the public called on the Government to peg the salaries of parliamentarians to their attendance in Parliament.
Meanwhile, others have pointed out that even when MPs show up to the House, some of them have been caught dozing off. A suggestion over what might help elected MPs stay awake in the House has yet to emerge from netizens.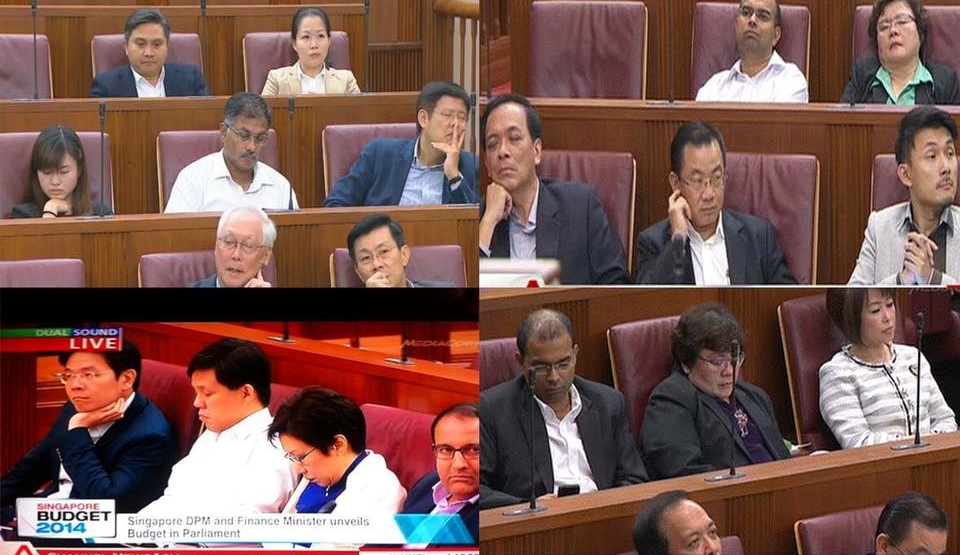 Read the flurry of comments that called parliamentarians out for poor attendance here: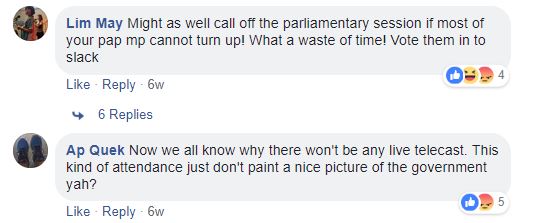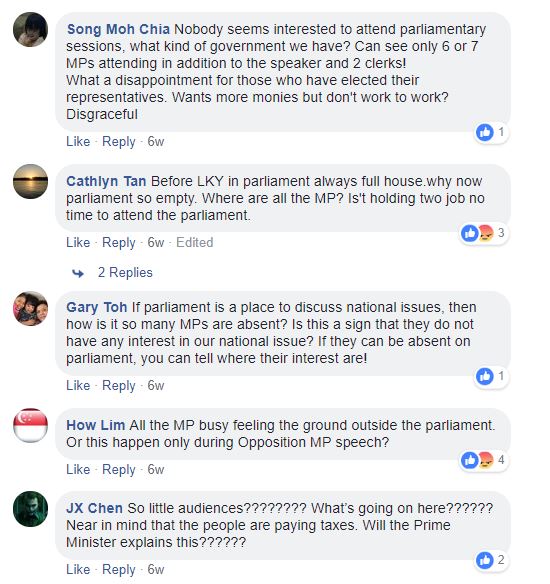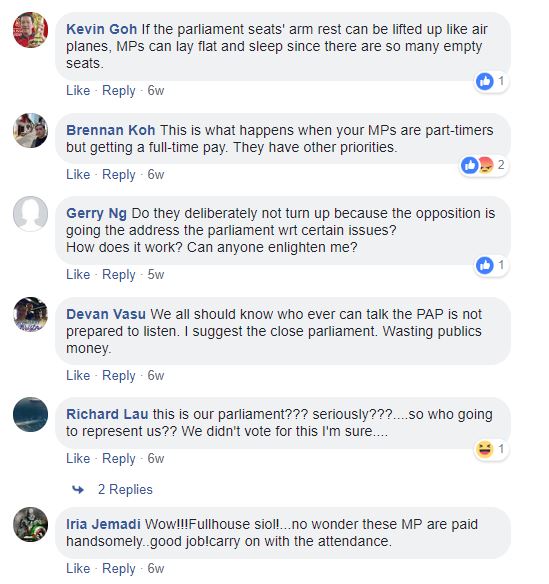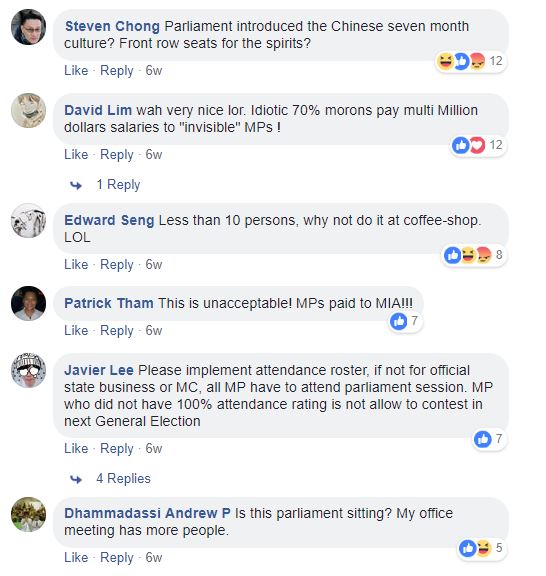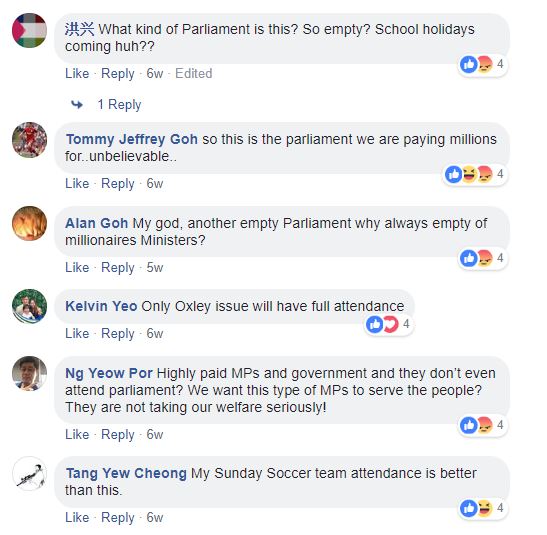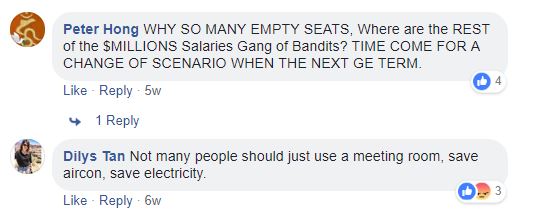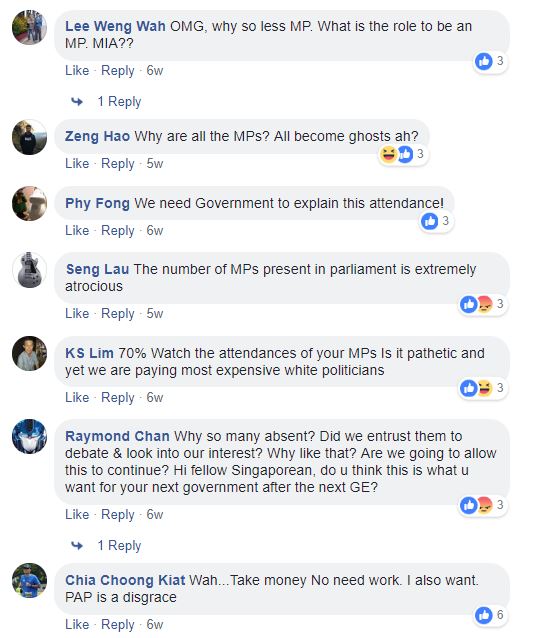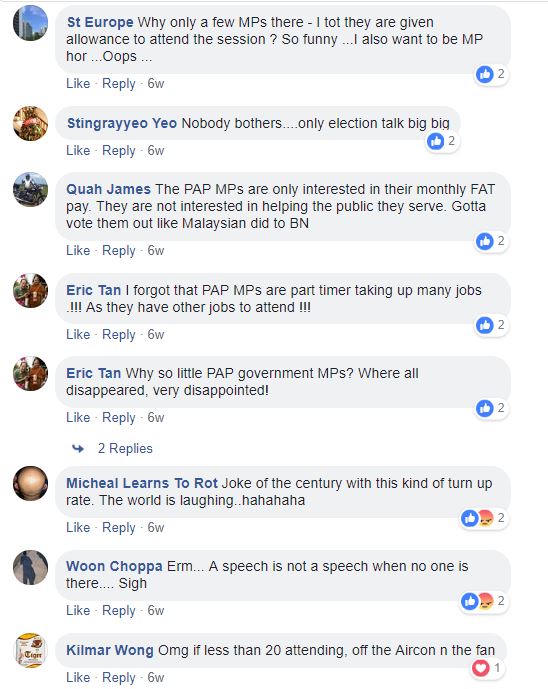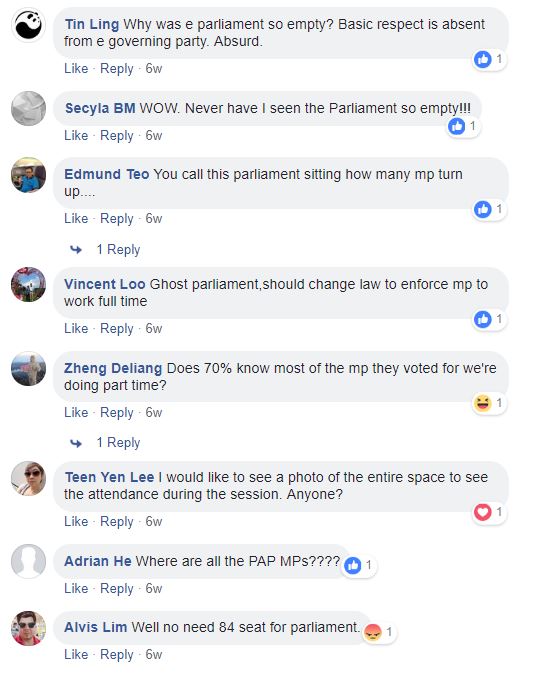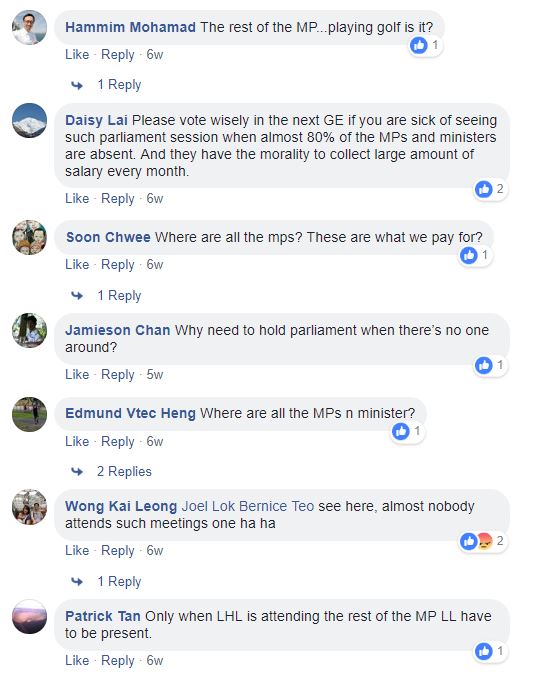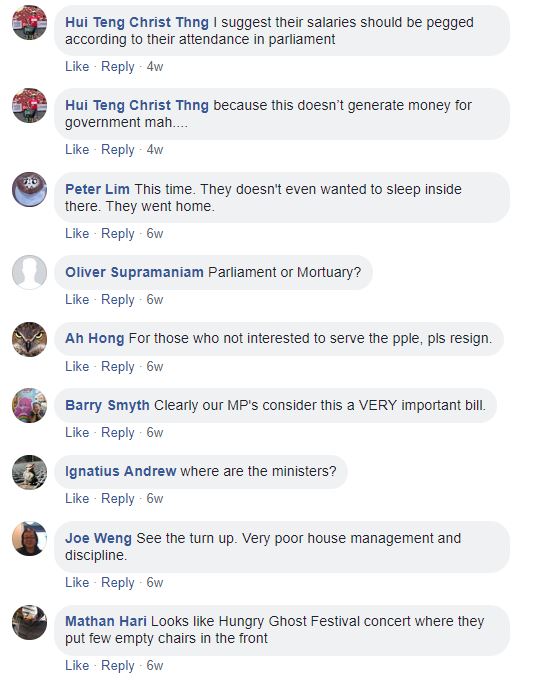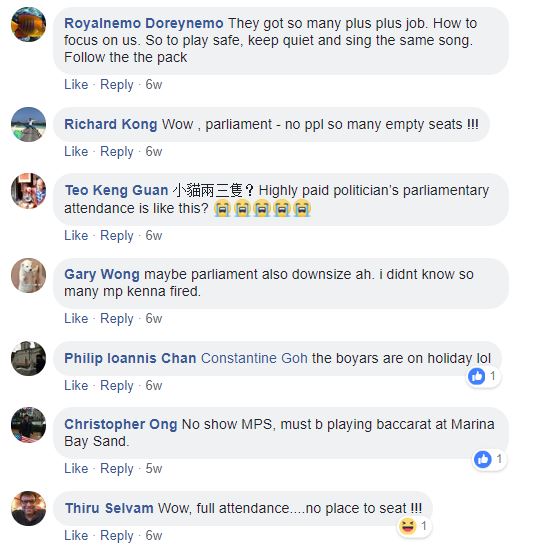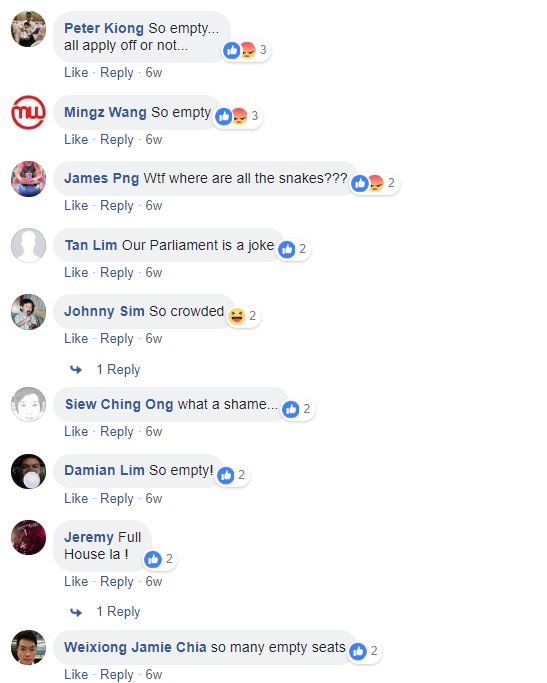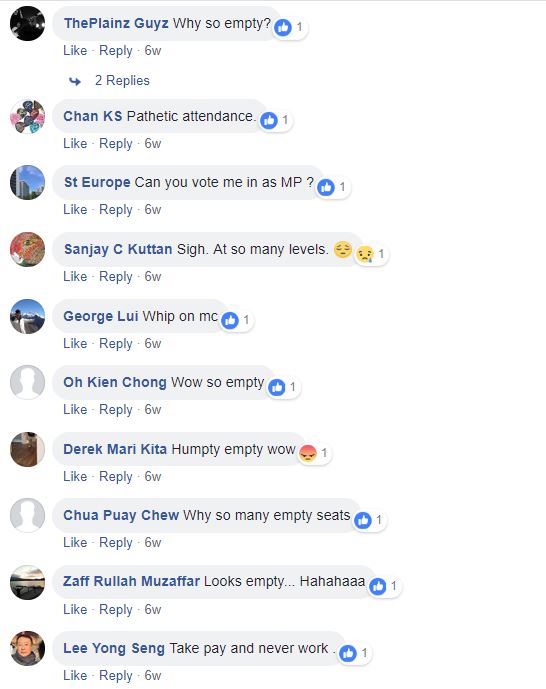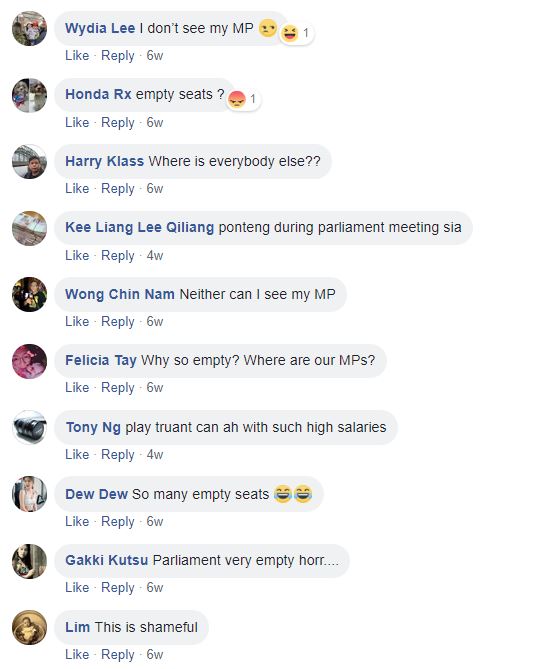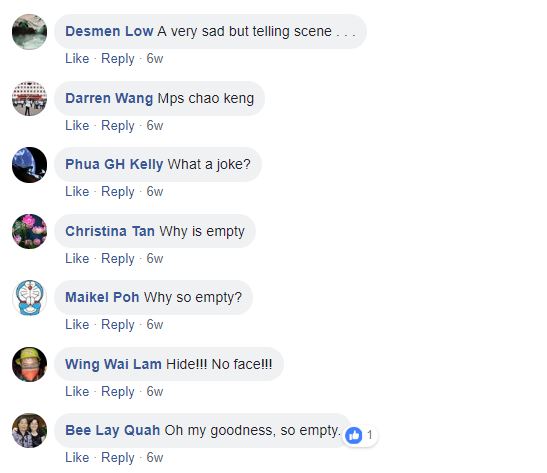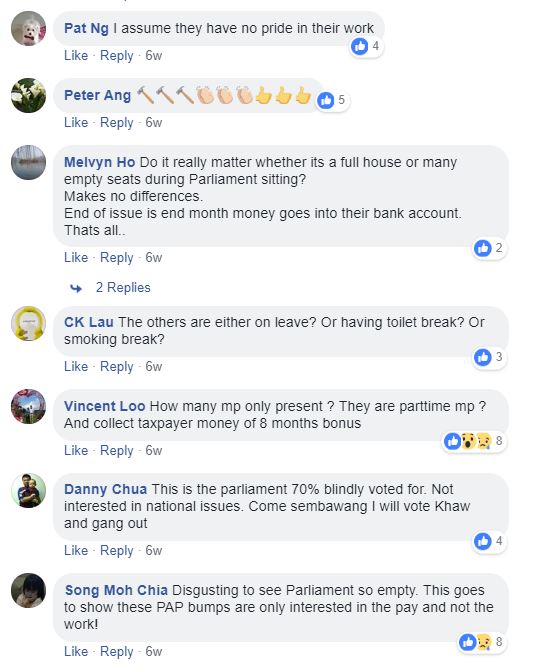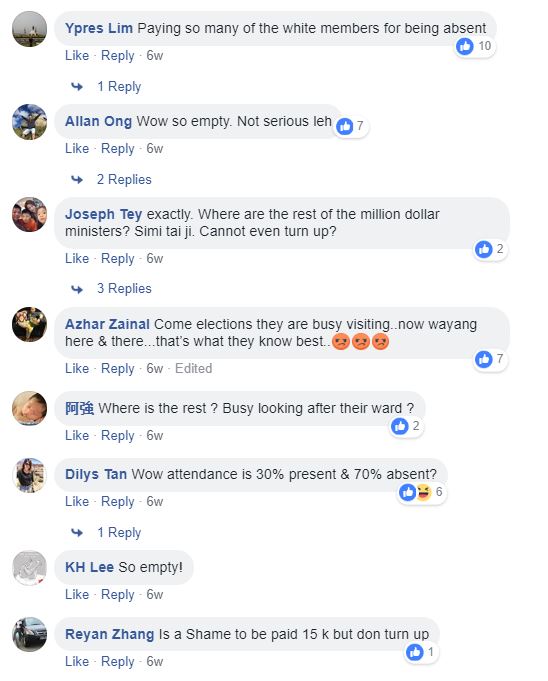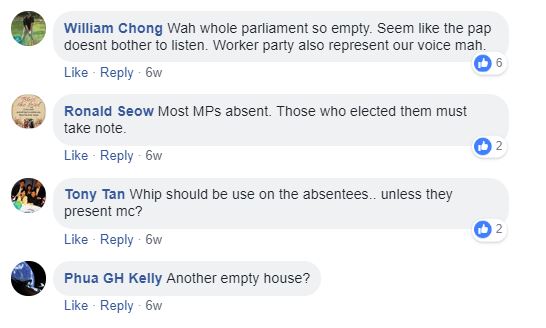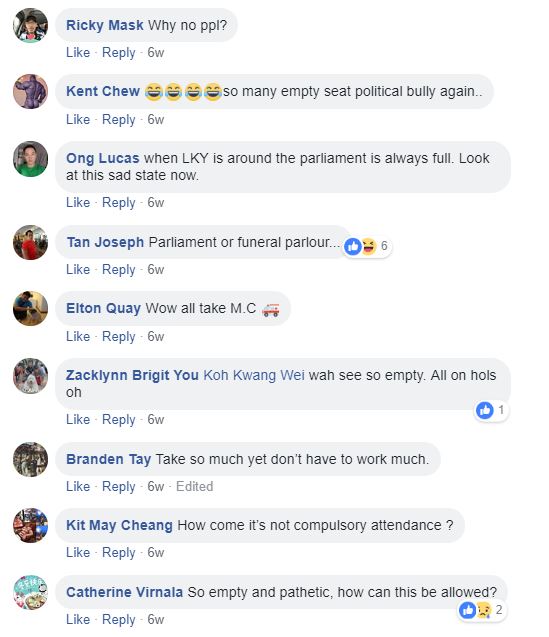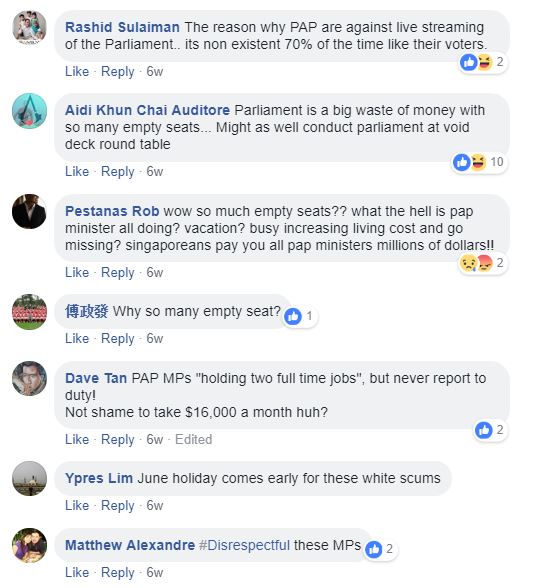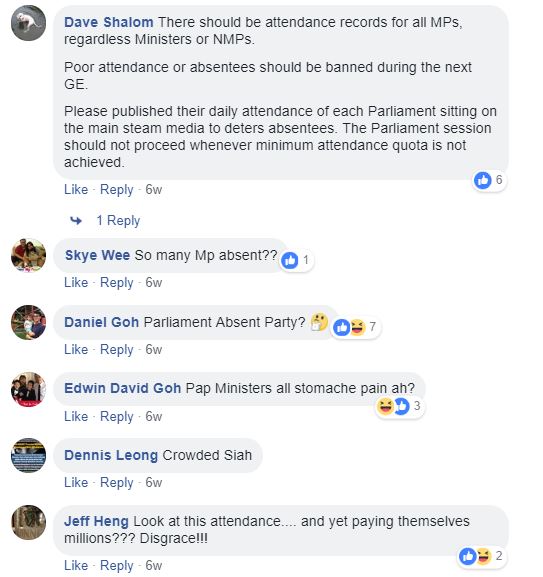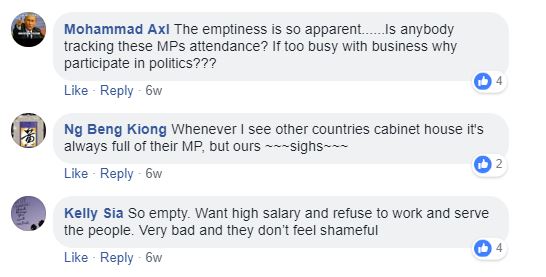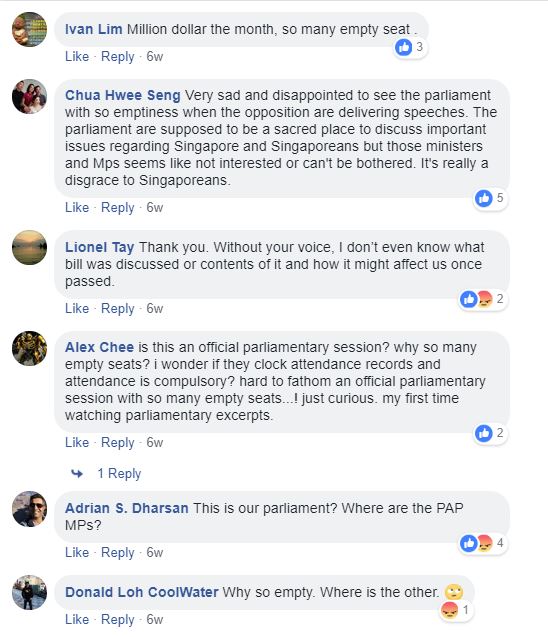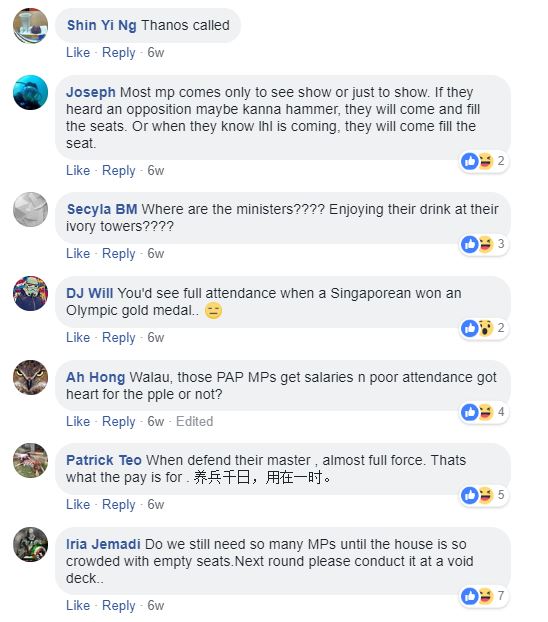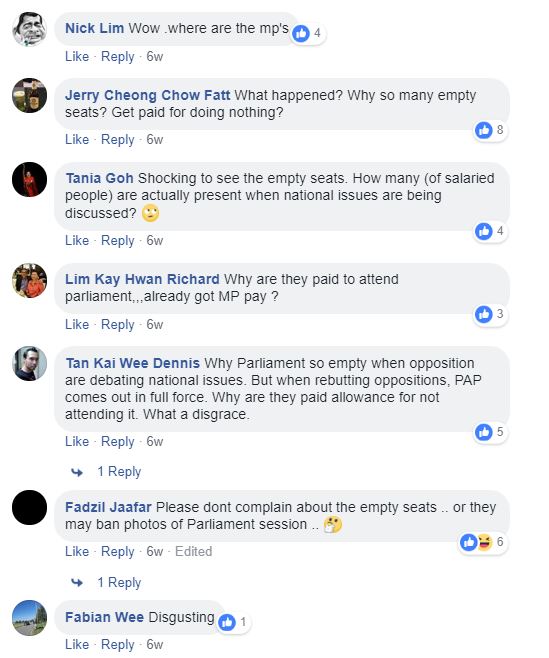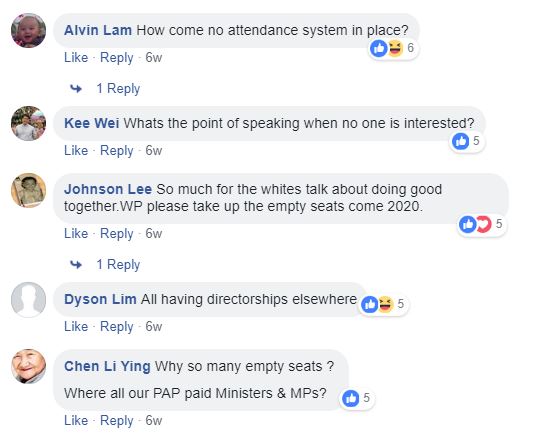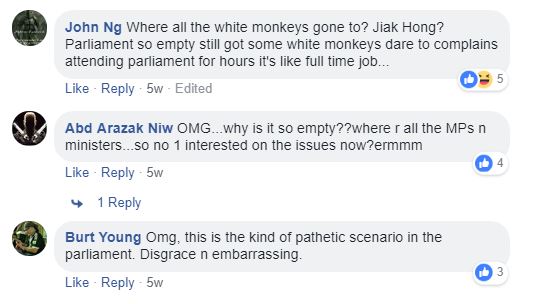 Follow us on Social Media
Send in your scoops to news@theindependent.sg 
No tags for this post.