Hundreds of commuters are up in arms over the enhanced security screening that the Land Transport Authority (LTA) will roll out at MRT stations for a 6-month trial period, starting from next Monday (12 Nov).
The LTA revealed today that it will require commuters to undergo extensive security measures before they will be allowed to entered the gantries at MRT stations.
Like travelers at airports, MRT commuters will be required to walk through a metal detector and put their belongings through X-ray scanners. Security officers at MRT stations will soon also be equipped with handheld metal detectors to scan commuters.
Such security equipment was first deployed at emergency exercises in Feb this year. According to a senior LTA official who spoke to TODAY, it took an estimated eight to ten minutes to organise and clear each commuter, before they were allowed to go through the fare gates.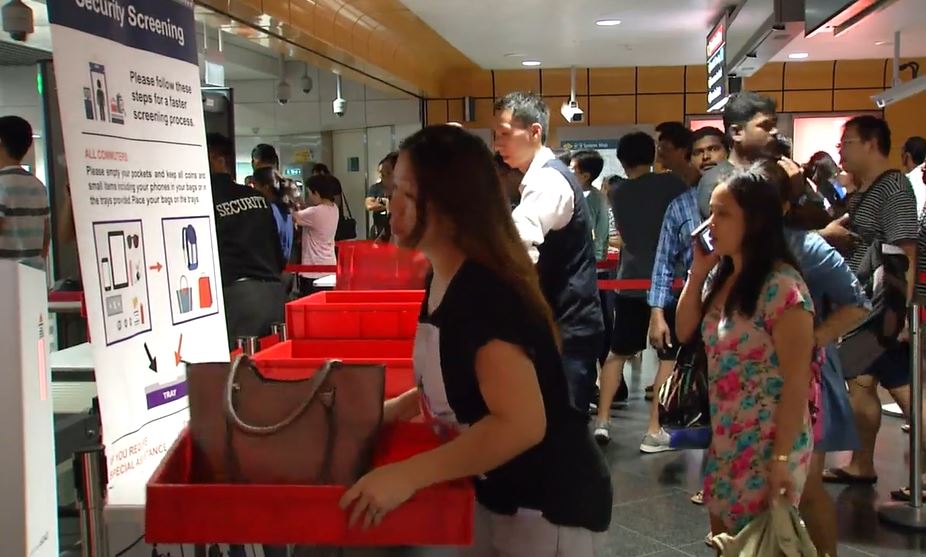 The screening is set to take place at selected MRT stations across all rail lines, with screening equipment being deployed at up to six MRT stations at any one time, according to the LTA.
Although the statutory board under the Transport Ministry said that the trial aims to "streamline and optimise its security screening processes, and reduce the future impact on daily rail operations," and promised that it "will also collect feedback from commuters and public transport operators to improve the effectiveness of future security operations and emergency exercises," commuters remain unhappy.
Hundreds of Singaporeans have expressed their displeasure with the new screenings, slamming LTA for adding additional travel time to their train journeys and for not spending Government funds "wisely":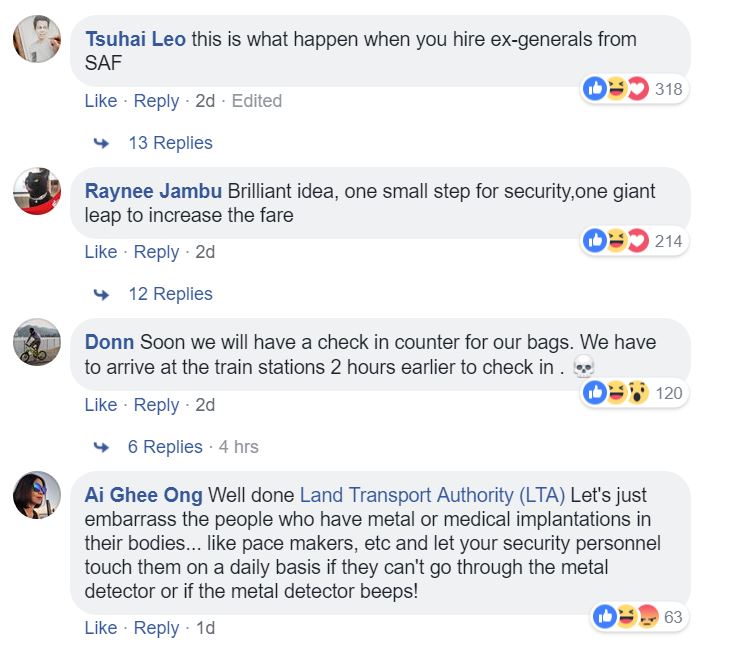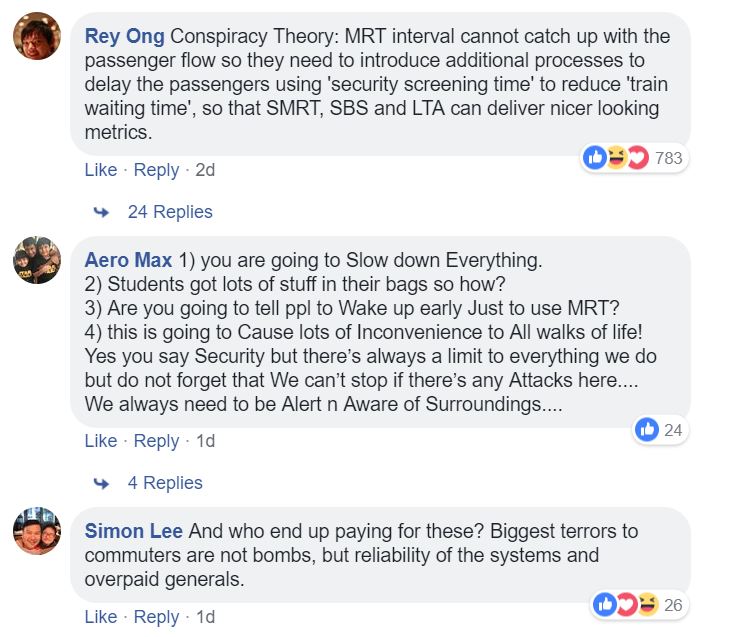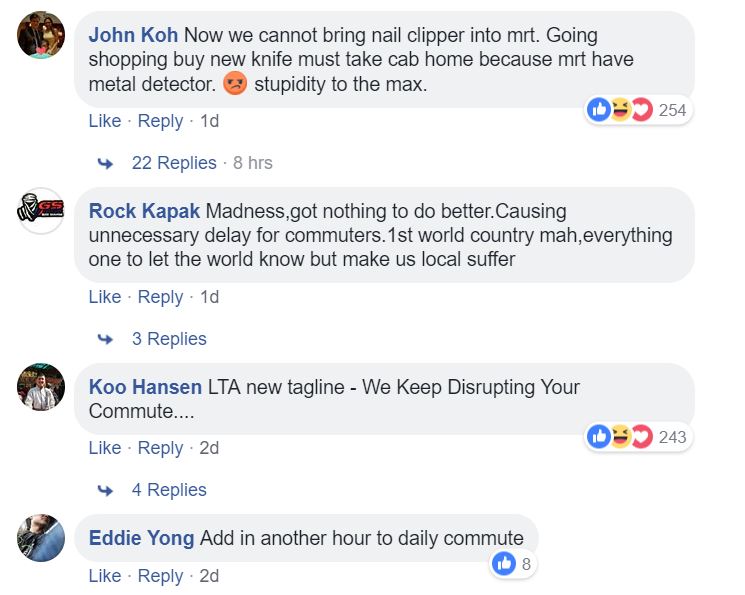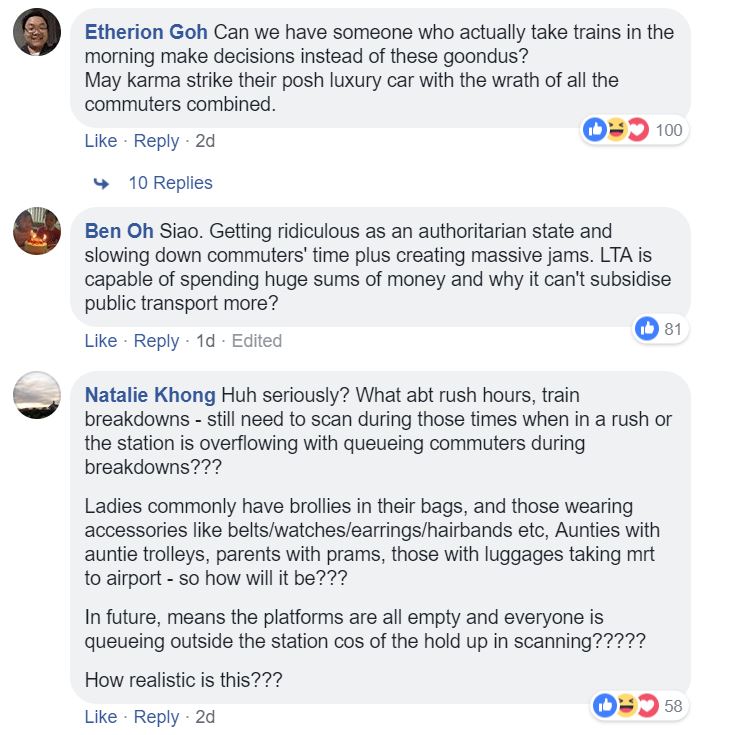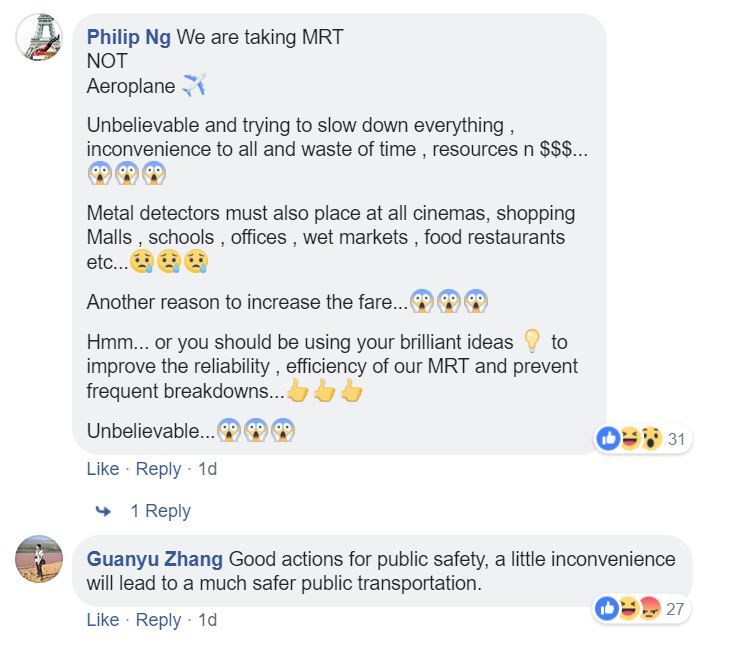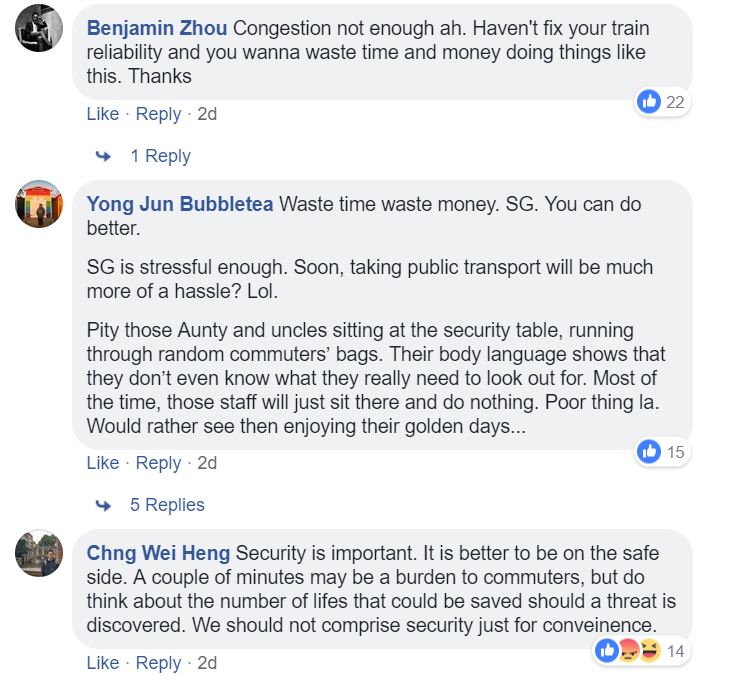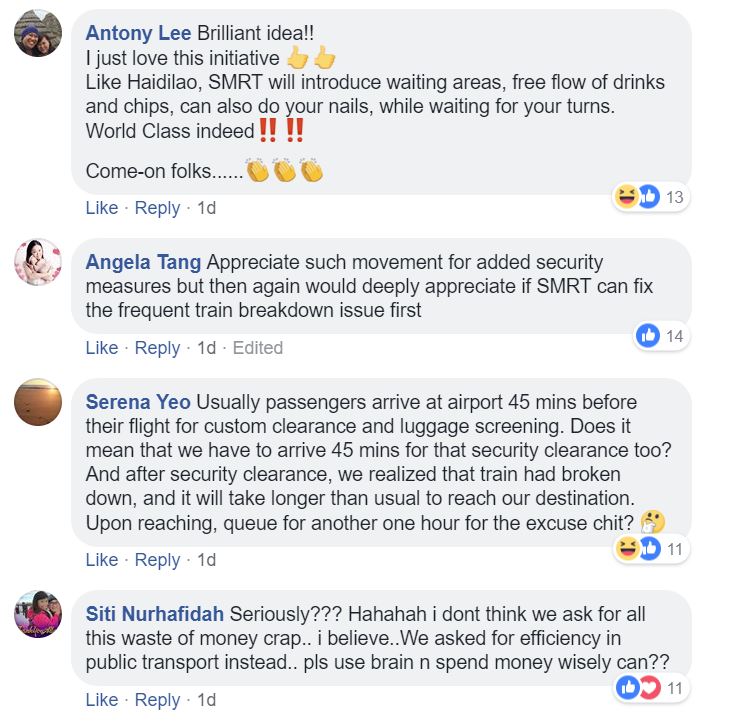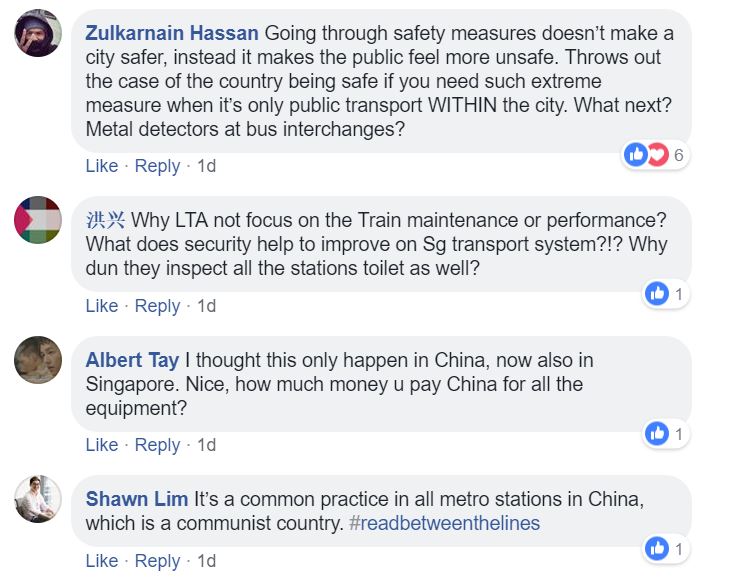 Follow us on Social Media
Send in your scoops to news@theindependent.sg