After having documented a number of homeless and elderly people at night, struggling to make ends meet, one Singaporean wrote an open letter to the Senior Minister of State for Defence and Foreign Affairs Maliki Osman.
In his letter, the netizen who wished to be anonymous but only went by an alias, said, "I therefore suggest our 105 Community Centres Multipurpose Hall could be repurposed to become shelter for our homeless citizens between 11pm and 7am."
https://www.facebook.com/SingapuraMyHome/videos/1937480969651045/
His reasoning for this suggestion was that, "Sometimes, a string of redtapes, dubious choices and brushes with bad luck may contribute to one's inadvertent deepening into poverty".
After having spoken to these homeless people, he added that they had many reasons for being so; unable to afford rent, trouble with families, wanting to be closer to work or even seeking shelter while waiting for a rental flat.
He added, "Factors beyond one's control play an imminent role in how the lives of our poor tragically pan out. These may inter alia include medical issues like chronic illness that plague many of our pioneer generation, bitter divorces, etc."
He continued saying, "In the light of the above-mentioned, impediments in areas ranging from our housing to healthcare support services need to be urgently looked into."
While Dr Osman has yet to reply to his suggestion, many other Singaporeans felt that aid should be given, however, they also expressed that by sharing the video the authorities would just get rid of the homeless people instead of helping them.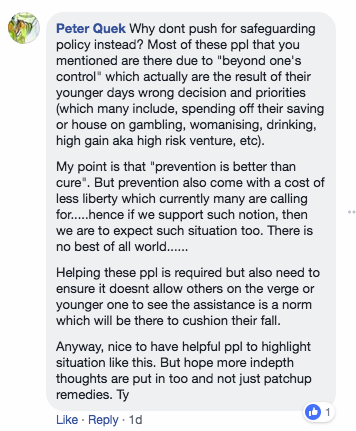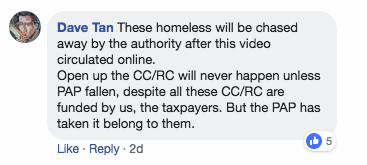 ________________________________________________________________________
obbana@theindependent.sg
Follow us on Social Media
Send in your scoops to news@theindependent.sg 
No tags for this post.