Singapore Prime Minister Lee Hsien Loong's wife Ho Ching's dress sense has drawn flak from netizens once again, with many criticising what she wore during her visit across the causeway last week to meet Malaysian leader Mahathir.
Ho Ching, who serves as chief executive of Singapore's sovereign wealth fund Temasek, wore a blue top and a pair of pink silk pants as she accompanied the head of government to meet Mahathir and his wife. Her outfit prompted several netizens to slam her sense of style and comment that she needs a stylist as soon as possible.
Even PM Lee wasn't spared with some netizens throwing shade about his shirt:
This isn't the first time Ho Ching has drawn flak for her "sloppy" styling. In October last year, Ho Ching drew criticism when she was spotted wearing a pair of sandals when she accompanied her husband on his official visit to the United States of America to meet with US President Donald Trump at the White House:
https://theindependent.sg.sg/ho-chings-sloppy-sandals-make-an-appearance-during-official-us-trip-once-again/
In early August 2016, netizens were quick to point out the difference in dressing between former US President Barack Obama's wife, Michelle Obama and Ho Ching, when PM Lee and his wife were invited to a state dinner at the White House:
https://www.facebook.com/siew.tw/posts/10154077743459093
Among others who criticised Ho Ching then, aesthetics doctor and Save our Street Dogs founder, Dr Siew Tuck Wah commented:
"Its a historic occasion for Singapore Prime minister Lee and wife Ho Ching to be invited to the White House. But while first lady Michelle Obama made headlines with a Naeen Khan bright yellow floral dress, Ho Ching really could have chose something, well, more cheery."
"We need to get a stylist for her please," he added.
Ho Ching also drew flak for her footwear when she went with PM Lee to visit now-toppled Malaysian politician Najib Razak to sign the High Speed Rail project agreement: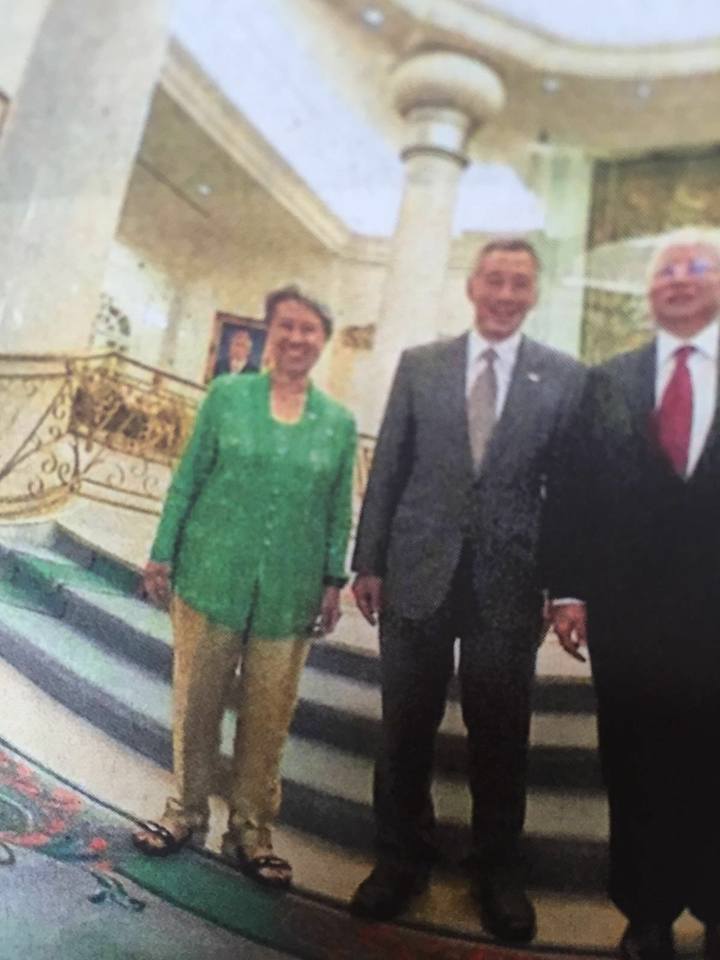 https://theindependent.sg.sg/netizens-question-ho-chings-drab-dressing-at-white-house-state-dinner/
Send in your scoops to news@theindependent.sg