Singapore Prime Minister Lee Hsien Loong's wife, Ho Ching, was noticed 'liking' a video of Rosmah Mansor telling the supporters of her husband Najib Razak not to cry as the toppled former Prime Minister of Malaysia was charged in court yesterday.
Najib, who was arrested by the anti-graft commission on Tuesday, faces charges relating to the misuse of his position as a government official and receiving a hefty RM42 million bribe in exchange for providing a sovereign guarantee on the behalf of the Malaysian Government to loan RM4 billion to SRC International Sdn Bhd from a government pension fund.
The 64-year-old also faces three counts of criminal breach of trust in his former capacities as prime minister, finance minister and advisor emeritus of SRC International Sdn Bhd. Najib maintained his innocence and pleaded not guilty to all the charges.
Appearing in the court complex briefly as court proceedings continued at the Kuala Lumpur High Court, the former PM's wife Rosmah Mansor thanked her husband's supporters gathered outside the court and urged them to keep their composure.
In a Reuters video shared by Channel NewsAsia yesterday, Rosmah can be heard telling her supporters: "Don't ever cry. I don't want anybody to cry."
https://www.facebook.com/ChannelNewsAsia/videos/10155702621907934/
Interestingly, Ho Ching was one among hundreds of Facebook users who have 'liked' the video so far: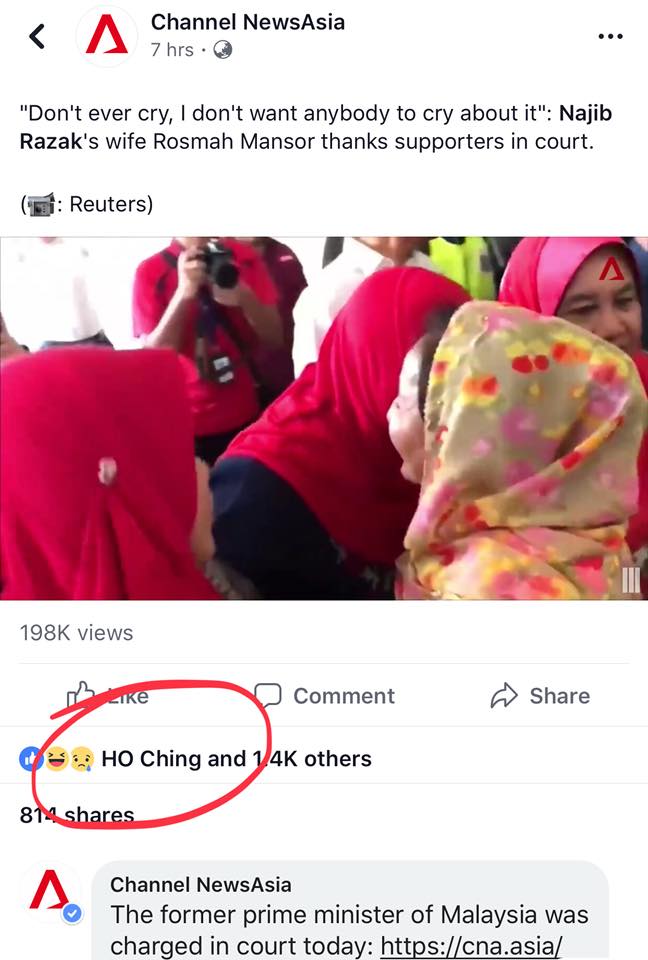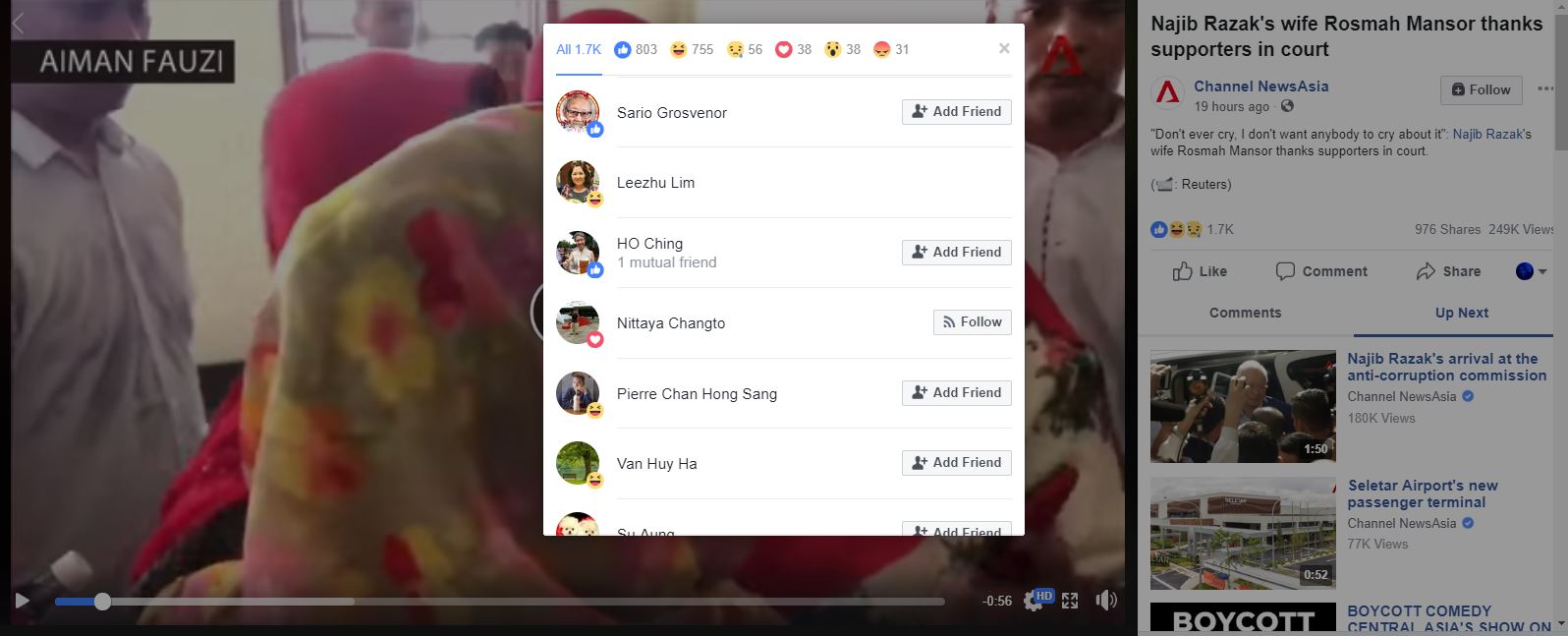 Ho Ching 'liking' the video appears to have irked some netizens who are circulating a screenshot showing her 'like' on Facebook and WhatsApp.
While some have taken Ho Ching's 'like' to mean that she is glad Najib is getting charged in court, others have pointed out that her 'like' may be her way of expressing her support for Rosmah, whom Ho Ching has been seen sharing a warm relationship with in the past:
Follow us on Social Media
Send in your scoops to news@theindependent.sg