Prime Minister Lee Hsien Loong's wife, Ho Ching, finally wore covered shoes as she accompanied her husband during his official trips to New York and Armenia late last month.
Besides her marriage to PM Lee and her career as chief executive of Singapore's sovereign wealth fund Temasek, Ho Ching is perhaps most well known for her preference of wearing open-toed sandals to high-profile official events.
Wearing open-toed shoes to official events is widely considered inappropriate and an etiquette no-no. Despite this, Mdm Ho's insistence on wearing such footwear to high-profile events time and again has caused Singaporeans to criticise her dressing sense as "sloppy," "inappropriate," and "disgraceful."
The criticism over her choice of footwear may have reached Mdm Ho – she was spotted wearing covered flats as she accompanied PM Lee on his recent trips to New York and Armenia.
While Mdm Ho was spotted wearing her signature open-toed sandals in some instances during the overseas trips, she decided to wear more appropriate covered footwear at a United Nations engagement in New York and when she visited His Holiness Karekin II with PM Lee in Armenia: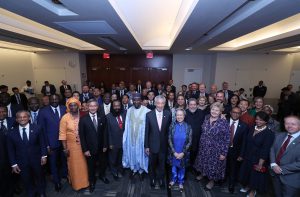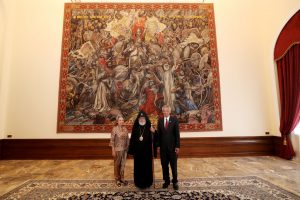 Before her most recent trip to the US and Armenia, Mdm Ho has been spotted wearing her trademark 'sloppy' sandals at various high-profile events – like when she visited the White House at the invitation of Barack Obama in 2016 and when she returned to the White House at the invitation of Donald Trump a year later.
In November last year, Mdm Ho wore open-toed sandals to the luxurious 33rd Asean summit gala dinner that was graced by regional leaders including South Korea Prime Minister Moon Jae-In, Chinese premier Li Keqiang, Japan Prime Minister Shinzo Abe, Malaysia Prime Minister Mahathir Mohamad and Burmese leader Aung San Suu Kyi.
That same week, Mdm Ho again wore a pair of 'sloppy' sandals as she greeted visiting US Vice President Mike Pence and his wife, alongside PM Lee.
Send in your scoops to news@theindependent.sg