The granddaughter of a pioneer Singaporean was among hundreds of locals who blasted a foreign banker working at DBS Singapore who shared an image of a Singapore flag being ripped apart to reveal an Indian flag on social media recently.
A member of DBS Singapore's Consumer Banking Operations Team, Indian national Avijit Das Patnaik, shared a photo of a T-shirt depicting hands tearing a Singapore flag apart to reveal an Indian flag on social media.
Patnaik posted the photo to 11,000 member-strong Facebook group 'Singapore Indians & Expats' on the occasion of India's 72nd Independence Day on 15 Aug 2018. In his post, Patnaik wrote "Phir bhi dil hai…" – a term which refers to the title of a 2000 Hindi movie, Phir Bhi Dil Hai Hindustani, which translates into "Still my heart is Indian".
The backlash against Patnaik was severe, with several Singaporeans blasting the foreign talent. The police have also gotten involved, since treating the Singapore flag with disrespect is an offence here.
The outrage over his post was so great that Patnaik was forced to respond to the intense criticism. He explained to reporters that he had seen the image circulating on social media and WhatsApp and didn't think twice about re-posting it:
"I did not design the image and had already seen it being circulated widely… which is why I assumed it was okay for me to post the image."

"I love Singapore deeply and am always singing praises about this country, so my intention was never to cause so much grievance. I just felt that the image represented that deep inside, the heart also beats for our motherland."
Despite Patnaik's explanation, the public uproar over the insensitive post has continued unabated over the past few days. The backlash against Patnaik has been so severe that he has since deleted his social media accounts and his LinkedIn profile.
Among hundreds of Singaporeans who excoriated Patnaik is Ms Mythili SLP – the granddaughter of a pioneer Singaporean who contributed significantly to the history of Singapore.
Ms Mythili's maternal grandfather is Mr B Govindasamy Chettiar – a pioneer Singaporean who served as the main contractor of Port of Singapore Authority (PSA) – or the Singapore Harbour Board, as it was known then.
In 1905, Mr Govindasamy moved to Singapore from South India in 1905 at the young age of 16. A hard worker, the pioneer worked day and night at the Singapore Harbour Board and is one of the men who was responsible for helping thousands of Indians migrate to Singapore and make the little red dot their home.
Mr Govindasamy is especially known for being a charitable man. Operating a large kitchen which never closed shop, Mr Govindasamy offered free meals night and day to those who worked in the port as well as those who did not. No one was turned away and all were fed generously.
The pioneer's generosity was so well known that a common saying cropped up in those days that "if you want a free meal go to Govindasamy Chettiar's 'kottai' (shed)," leading many to fondly call him "Kottai Govindasamy."
Mr Govindasamy also never refused those who came to him for assistance. He is known for saying, "Oh, I am getting the men to work for me; their sweat is our money and therefore they deserve financial aid when they ask for it." Mr Govindasamy also gave freely and contributed to several charities and temple funds.
The community leader – along with his loving son-in-law, another key figure Mr Sundarajulu Lakshmana Perumal (S L Perumal) – refused to flee Singapore and return to India during the Japanese occupation and fought for freedom in Singapore.
Mr S L Perumal – Ms Mythili's father – served as Divisional President of the Serangoon Tamil Ambulance Division of the St. John Ambulance Brigade from 1971-1972. He was also the Liberal-Socialist Party candidate for the Singapore City Council election for Anson ward in 1957 and served as Member of the Hindu Advisory Board in 1965.
Mr Govindasamy's contributions to Singapore were so significant that he was one of a few historical figures who were featured by Singapore Telecom in special collectible phonecards.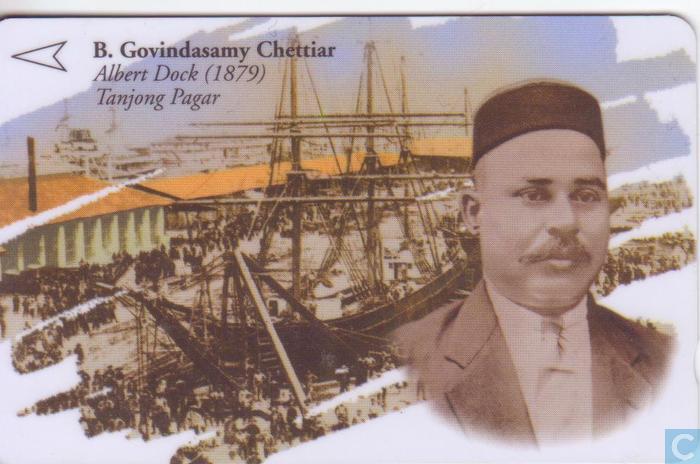 Even today, Mr Govindasamy's charity is alive with his relatives setting up the SLP & B Govindasamy Foundation – a non-profit named after Mr Govindasamy and Mr S L Perumal, which hopes to offer aid to needy individuals when it is launched.
Speaking out against Patnaik's insensitive post, Ms Mythili touched on the contributions of her grandfather and her father to call on foreigners who move here to respect the country. She wrote on Facebook today:
"I am a third generation SINGAPOREAN Indian. My grandfather came in the early 1900 to this tiny red dot. And you could say most of the Indians came through my grandfather and father's offices. 

"I love my little red dot . At the same time I have an affection for the country of origin of my ancestors. For my DNA, a Tiny part of me came from India. And it still does exist in ten soils that my ancestors ashes were strewn on. In my cousins who still live there. In my kuladeviam temple my soul will Rest.

"But then Singapore is my home. This is where my heart is. My parents hardwork, where my grandfather and Father lived and died. During the Japanese occupation when they could have easily ran off to India, they stayed put and fought for freedom. They are so part of the history of this little island. We have put our roots in and can never imagine living anywhere else.

"I have respect and love for both these countries. And never will I ever disrespect any country flag and bring shame to it.

"If you come to this country to work, learn to respect it. As pioneers granddaughter/Daughter I ask for mutual respect."
Ms Mythili is joined by hundreds of Singaporeans who have blasted Patnaik. Some have even pointed out that DBS Singapore is presently led by Piyush Gupta – an India-born professional who serves as the banking group's chief executive.
Besides pointing out that DBS has been one of the beneficiaries of the CECA bilateral free trade agreement between Singapore and India, under Gupta, Singaporeans have highlighted that the Singaporean lender chose India for its biggest overseas technology hub last year.
Gupta shared last year that India was "a choice market" for the hub, which will employ over 1,500 staff, "given its enabling ecosystem for technology innovation and access to a wide global talent pool."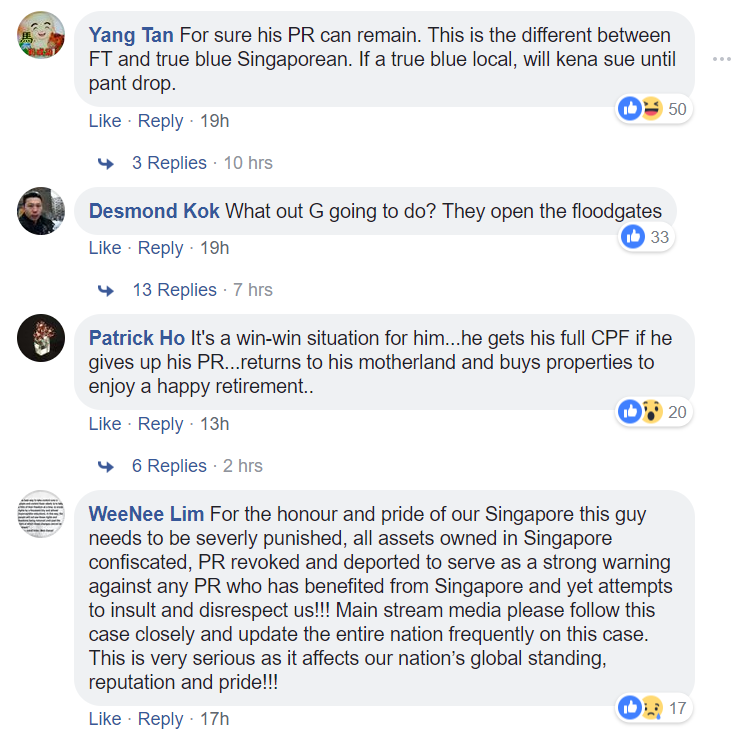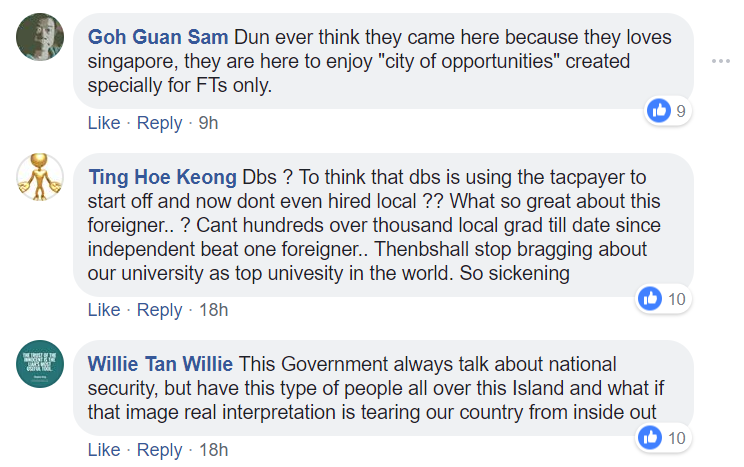 https://www.facebook.com/mythili.sl/posts/10156591285745270?__tn__=-RFollow us on Social Media
Send in your scoops to news@theindependent.sg 
No tags for this post.