Tan Kin Lian, a former chief executive officer of NTUC Income and a presidential candidate came up with a novel idea for the elderly to call their families for help in case of emergencies. Unfortunately, netizens did not take his idea too well.
Mr Tan said that he had read about many elderly people who were living alone and had died with friends or family members not knowing of their passing.
As such, he says we should tap into the technology sector for a solution.
He said that elderly with mobile phones can usually call their family members for assistance. However, if their condition is critical, or if their family member is not available to take the call, he suggests the use of an app.
"Develop an app that has a big button. The elderly person can press that button and send an SMS message to a few registered persons, e.g. a family member, a close friend or a neighbor.
Any one of them can respond quickly. These registered persons can also contact each other, he says.
He then thought of a third scenario where the elderly person may be incapacitated to use the app to call for help.
"The app can monitor the daily habit of the elderly person, e.g. the time that he or she should wake up.
If the phone does not move beyond the wake up time, an SMS can also be sent to notify the registered persons", he suggests.
However, netizens had their own suggestions.
The consensus from netizens was a wrist monitor that would send out a signal, as well as information on the elderly member's vital statistics.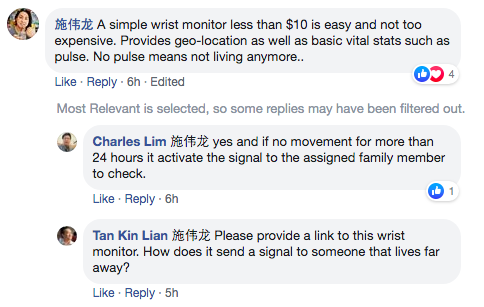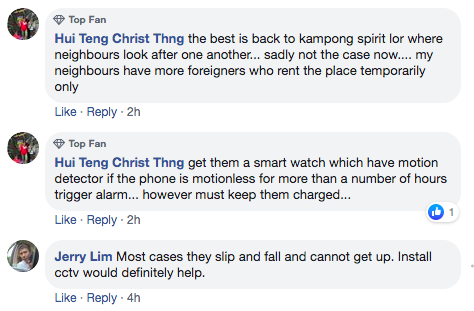 https://theindependent.sg.sg/former-singapore-presidential-candidate-now-spends-his-time-fixing-wooden-bridges-using-his-election-posters/
/TiSG
Send in your scoops to news@theindependent.sg