Netizens have slammed former presidential candidate Tan Kin Lian on social media after he asserted that he refuses to stand to greet guests of honour at events who are ministers. Tan had asked: "I refuse to stand to greet a minister who is the guest of honor. What makes him or her so great?"
The ex-NTUC Income chief executive's assertion quickly began trending online. Nearly 200 netizens have reacted to the post on his page while over 300 others reacted to his post when it was shared by another Facebook page.
Perhaps the most interesting aspect of Tan's latest post is his reaction to those who commented.
When one netizen, Facebook user Gary Yeo, noted that Tan had no issues when people stood and applauded when he arrived as a guest-of-honour at the National University of Singapore, back when he was NTUC Income CEO, Tan shot back:
"If someone had asked me, I would have told them "no need". I do not like to be greeted in any ostentatious manner."
When Gary Yeo said that he would have stood to greet Tan had he won the 2011 Presidential Election, even though Yeo did not vote for him, Tan jibed: "It is okay to stand for the president but make sure that she is elected, OK?"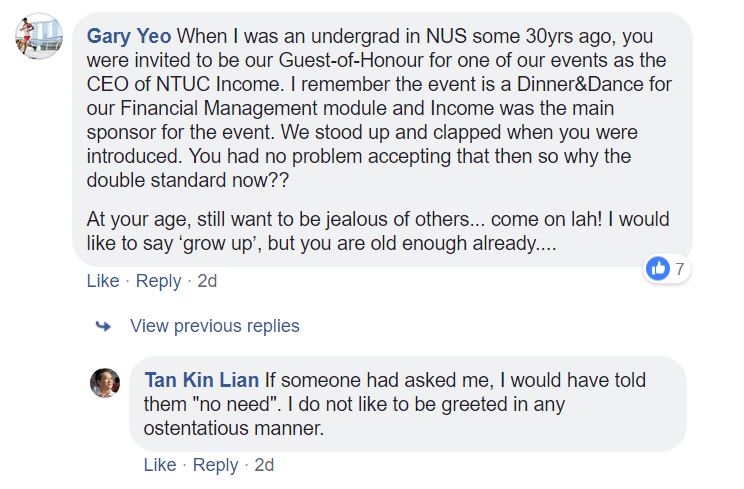 In the comments section, Tan further noted that he would also not stand to greet former presidential candidates and that he prefers the practices in other nations where politicians are not treated as "superior beings".
When one netizen shared that he was raised to treat a cleaner with the same respect as a CEO, Tan curiously asserted: "I also refuse to stand to great a cleaner or the CEO. I give the same respect to the minister.":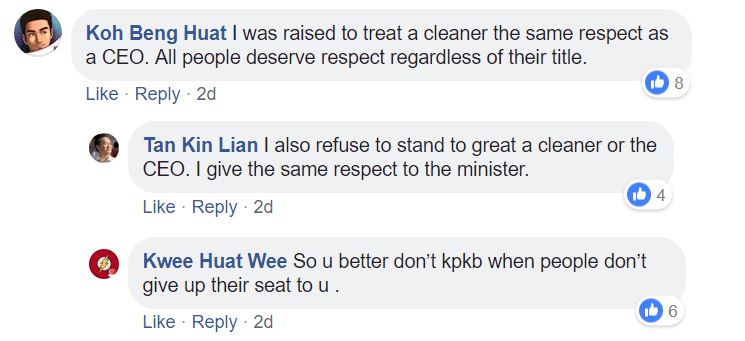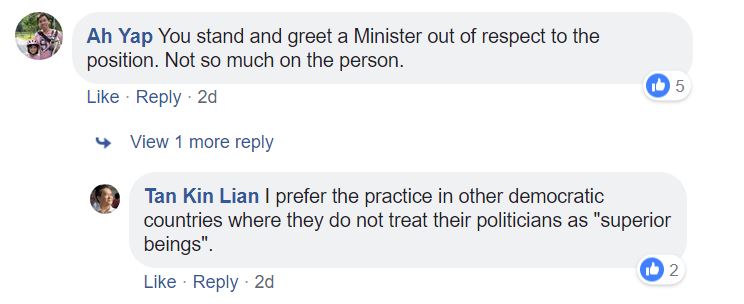 While some extended their support to Tan, most flamed him and criticised that deliberately refusing to stand to greet someone is disrespectful.
The majority of netizens disagreed with Tan, asserting that they would stand to greet anyone out of basic courtesy and respect. Many opined that it is basic manners to stand to greet a guest of honour, no matter where he's from, while some said that it is important to respect the office of ministers even if you disagree with them: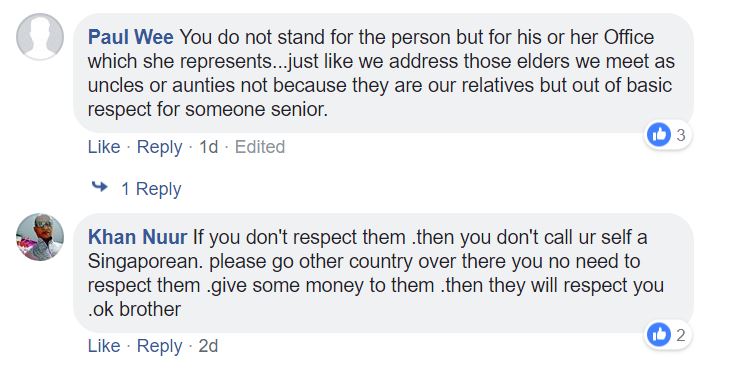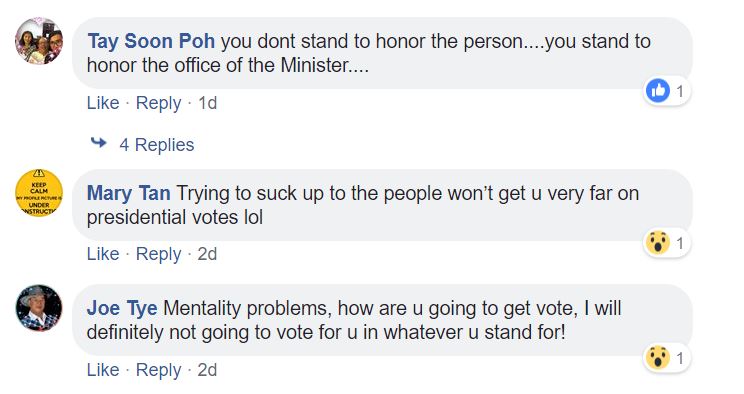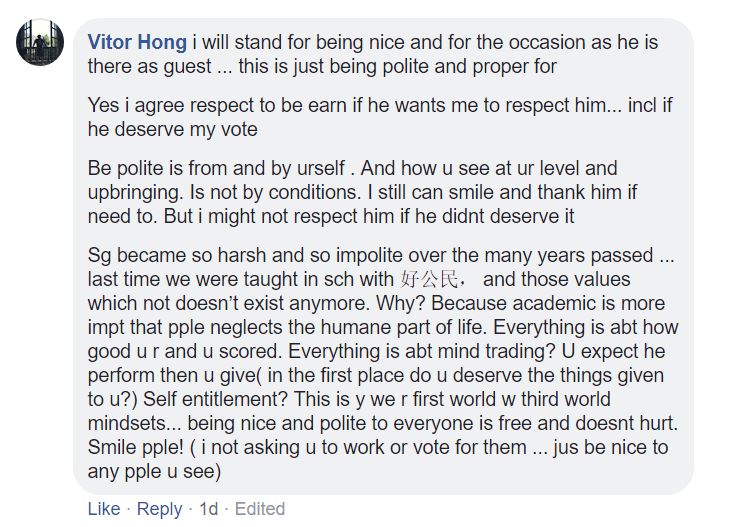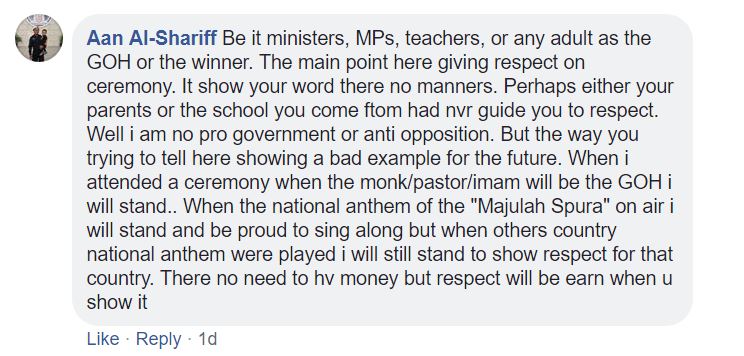 Some others agreed with Tan and said that they would not stand to greet ministers either: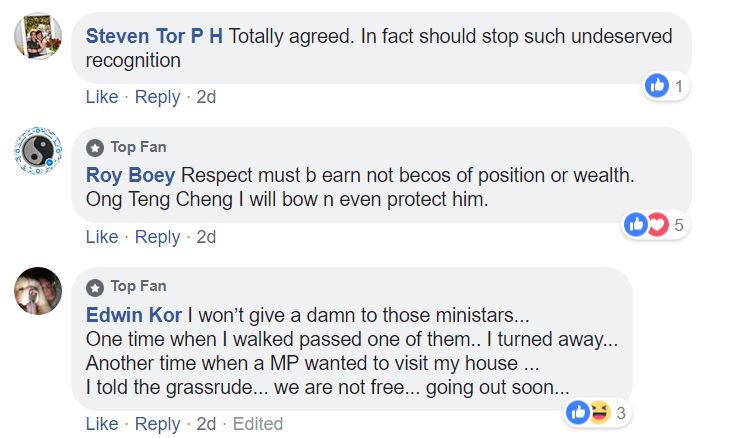 Follow us on Social Media
Send in your scoops to news@theindependent.sg 
No tags for this post.