In 2015 Sybo Tech Singapore started crowdfunding for the Pebby, a smart ball with a camera for people to keep track of their pets when they're not home. The money targets on popular crowdfunding sites Indiegogo and Kickstarter have been met and far surpassed, but so far, Sybo has failed to deliver.
The Pebby caused quite a splash when it launched, even to the point of being featured in The Straits Times. Back then, Hansen Goh and Maksim Kolin announced that the Smart Pebby Ball would be available starting from April 2016 via Kickstarter, for US $240, with a discounted price of US $199 for backers.
Supporters who responded enthusiastically to Pebby have been expressing their disappointment at the delays in production and delivery of the smart ball. The project's Kickstarter page listed July 2017 as the expected delivery date, although Pebby's Indiegogo page lists December 2018 as the delivery date.
On Kickstarter, US $509,227 was raised by 2,856 backers, while on Indiegogo, crowdfunders raised $626,167 as of April 2017, making the project 1018% funded, according to the site. This means that a total of US $1,135, 394 has been raised for the Pebby Smart Ball.
The Pebby is described as a smart ball that "comes with an in-built 720p Camera, Laser, Bluetooth and Wi-Fi capability allowing you to drive and control the Pebby ball via your smartphone. Now you can play, watch and interact with your pets anytime, anywhere!"
The ball's purpose is two-fold, to entertain the pet and allow the owner to watch over it at the same time.
It sounds like an excellent product for pet owners who have to leave their darlings at home while they work or are at school, and based on the response to the project, many people think so.
However, backers and funders are growing impatient at the many delays in the release of the product, and have expressed their frustration on social media, as well as on the crowdfunding pages.
On August 21, Team Pebby responded to disgruntled backers with this notice on the Kickstarter page. "Dear Backers, sorry for the delay. Our team has been preparing packaging designs and shipment logistics over the last month thus the delay on the update. We are preparing the update which will be ready within the week. Please be patient with us and we are still in the progress of fulfilling your orders with no intention of quitting. – Team Pebby"
But the questions, complaints and disgruntled comments have kept coming fast and thick.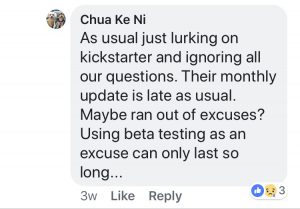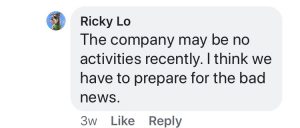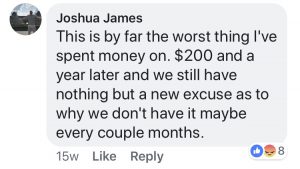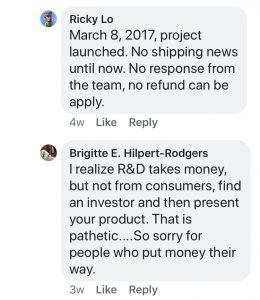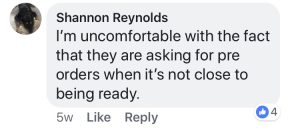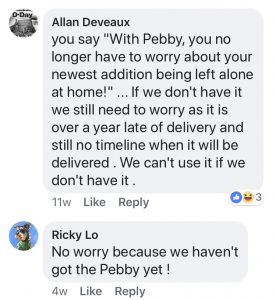 One particular comment came from a netizen whose dog, sadly enough, has already passed away.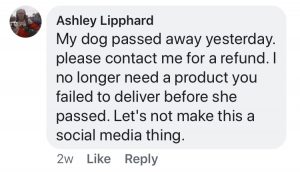 Follow us on Social Media
Send in your scoops to news@theindependent.sg